Audio Conferencing Solution made

secure and reliable

Audio Conferencing is a technology that allows two or more people to communicate with each other over the Internet remotely. Collaborate with your peers remotely and go about your daily life stress-free workday using Zoho Meeting's proprietary audio and teleconferencing technology.

Try Now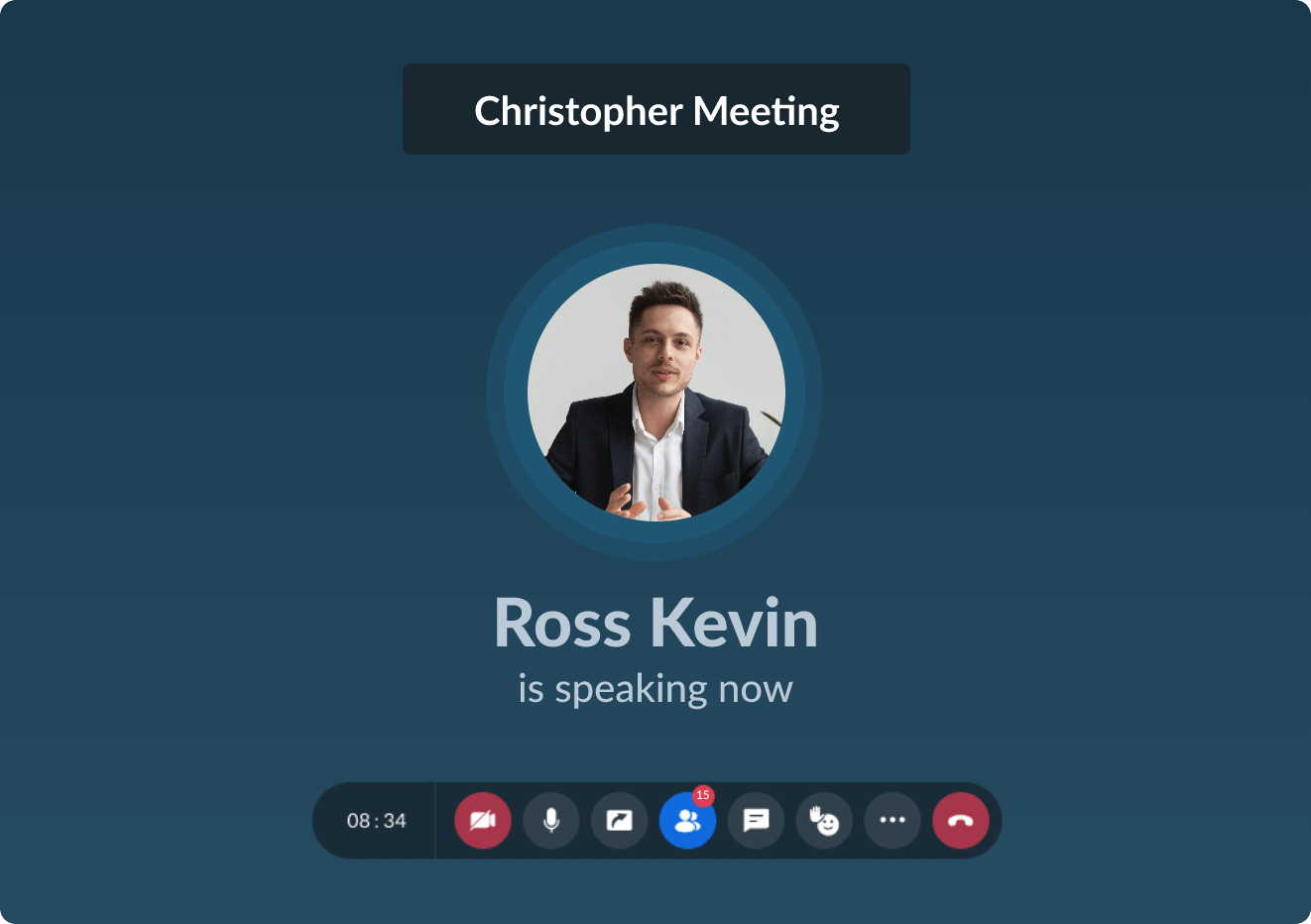 Benefits of using Zoho Meeting audio conferencing service
Meeting access at your convenience
Zoho Meeting's audio conference solution is a browser-based voice conferencing service that adheres to WebRTC standards. It offers single-click audio meeting entry and exit using your handheld devices, PCs, laptops, and workstations for seamless audio connectivity.
Seamless audio connectivity
Meeting works with the latest Voice over Internet Protocol (VoIP). so you can simply use your computer's built-in microphone and speaker. It also offers seamless bridging between computer audio and phone dial-in. Conduct audio meetings using the secure dial-in numbers we offer for more than 55 countries and purchase the toll-free add-on if needed.
Quick access meeting controls
Start your audio meeting, mute your line, switch to your choice of audio, and more in a flash using our quick access meeting tools for audio conferencing.
Cost-effective
Cut back on travel expenses and collaborate remotely using our intuitive and affordable audio meeting solution.
Comprehensive analytics
Analyze your audio meetings by revisiting your recorded meeting sessions, and generate reports to track your workplace performance.
Personalization
Add a personal touch to your audio meetings by embedding your meeting links on your website so your audience can easily join your audio meetings directly.
Benefits of using audio conferencing in business communication
Quick and flexible work calls
Connect with your team over audio-only feeds and avoid all the hassle in setting up a video conferencing session. Provide the much-needed flexibility for remote teams to connect from anywhere and anytime, not to be worried about video feeds.
Connect without interruptions
Owing to less bandwidth requirement, remote teams can seamlessly connect over audio conferencing without having to worry about any interruptions. While video feeds need high-speed internet, audio conferencing can save your day for quick work calls.
Advantages & Disadvantages of audio conferencing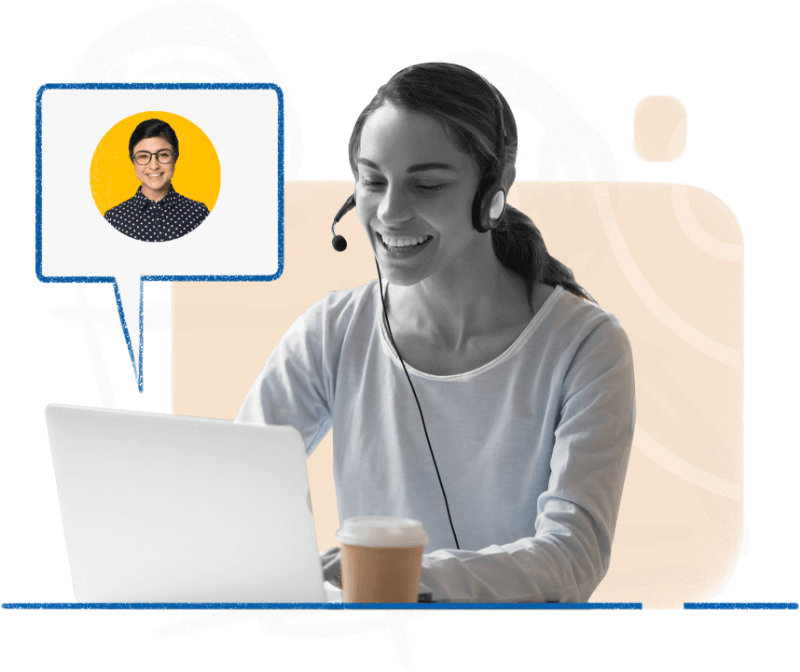 Advantages:
Get on call and connect with your remote teams in no time. Audio conferencing comes with the flexibility to attend calls anytime, anywhere without having to worry about the visual appearance.
Audio conferencing lets businesses save the cost and effort that's involved in setting up a video conferencing session. Audio meetings can be held at a fraction of what it takes to conduct a seamless video conferencing session.
Disadvantages:
Though audio conferencing can be the go-to for quick calls, remote teams may feel slightly disconnected with audio-only meetings. In particular, teams who have been accustomed to offline meetings may not easily adapt to remote audio-only sessions.
Audio conferencing sessions on-the-go!
Join online meetings and webinars from your mobile devices using the Zoho Meeting's iOS and Android apps. Sign into our mobile app to schedule, view, and start meetings and collaborate with video. Learn more.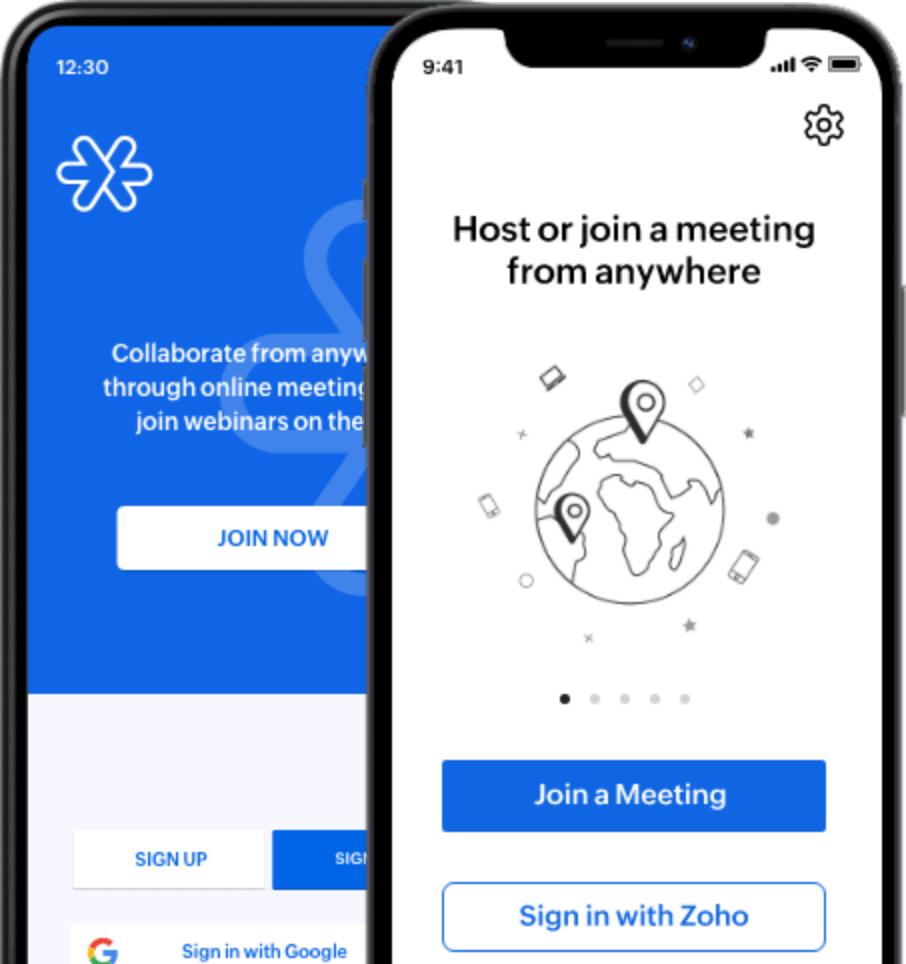 Frequently Asked Questions
01. What is the meaning of voice conferencing?
Voice Conferencing is a method in which two or more people connect on a call for remote communication simultaneously via a conference or a telephone bridge protocol.
02. Can I set up video conferencing at home?
You can set up audio and video conferencing at home with a video-conferencing application like Zoho Meeting, an efficient video-conferencing tool for personal or business use.
03. How much does audio conferencing cost?
The Cost is based on the plan you choose. Zoho Meeting offers a fully featured audio conferencing service at an affordable cost.
04. Does Zoho Meeting offer a free audio meeting plan?
Yes, we offer free online meeting solution. You can conduct free audio and video conferencing with up to 3 participants per session.
05. Is online audio conferencing secure?
Yes. Zoho Meeting's audio conference solution uses the state of the art TLS 1.2, 256-bit AES protocols to secure the audio meetings on both host and participant ends. Zoho Meeting also lets you enable Two-factor authentication for added security.
06. What are the features to look for in audio conferencing platform in 2022?
Some of the must-have features for an audio conferencing platform include quality voice protocol, session recording, dial-in numbers, and embedding links. It's also important to choose an affordable platform that meets your requirements.
07. Can I join audio conferencing sessions using dial-in numbers?
Yes. Zoho Meeting's audio conferencing service provides area-specific dial-in numbers to quickly join meetings using a mobile phone. Paid subscribers can make use of these local dial-in numbers to seamlessly connect to audio meetings.
Start using the best audio conferencing solution today!