Start conversations with a post, continue them in chat.
A post is all it takes to get a conversation started, but if you want to speed up the decision-making process, you can start a chat from the post itself. Add everyone who has participated in the post, along with any additional members to a channel. Once your discussion is done, you can add it to your post as a comment.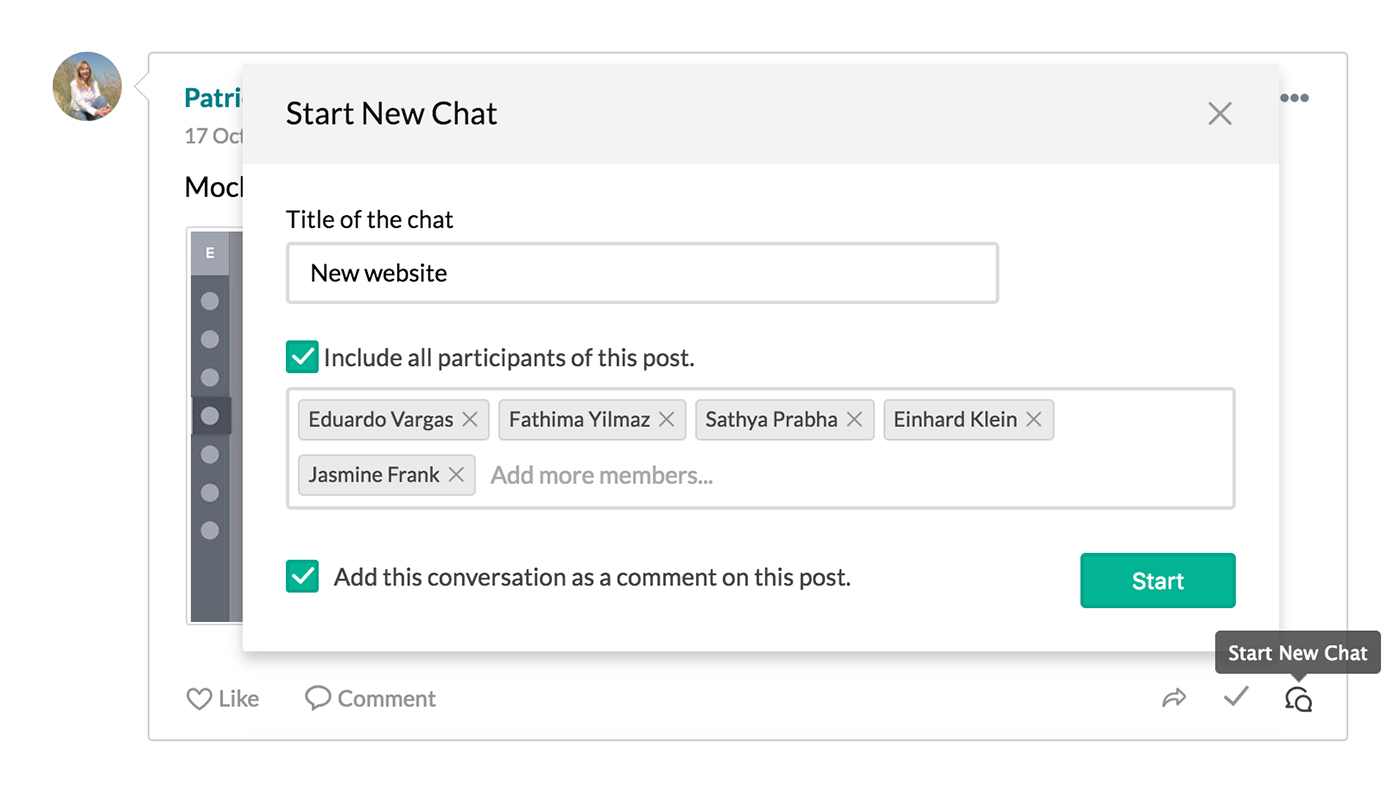 All about that post.
Follow a post regardless of whether you've participated in it, and get every single update related to that post.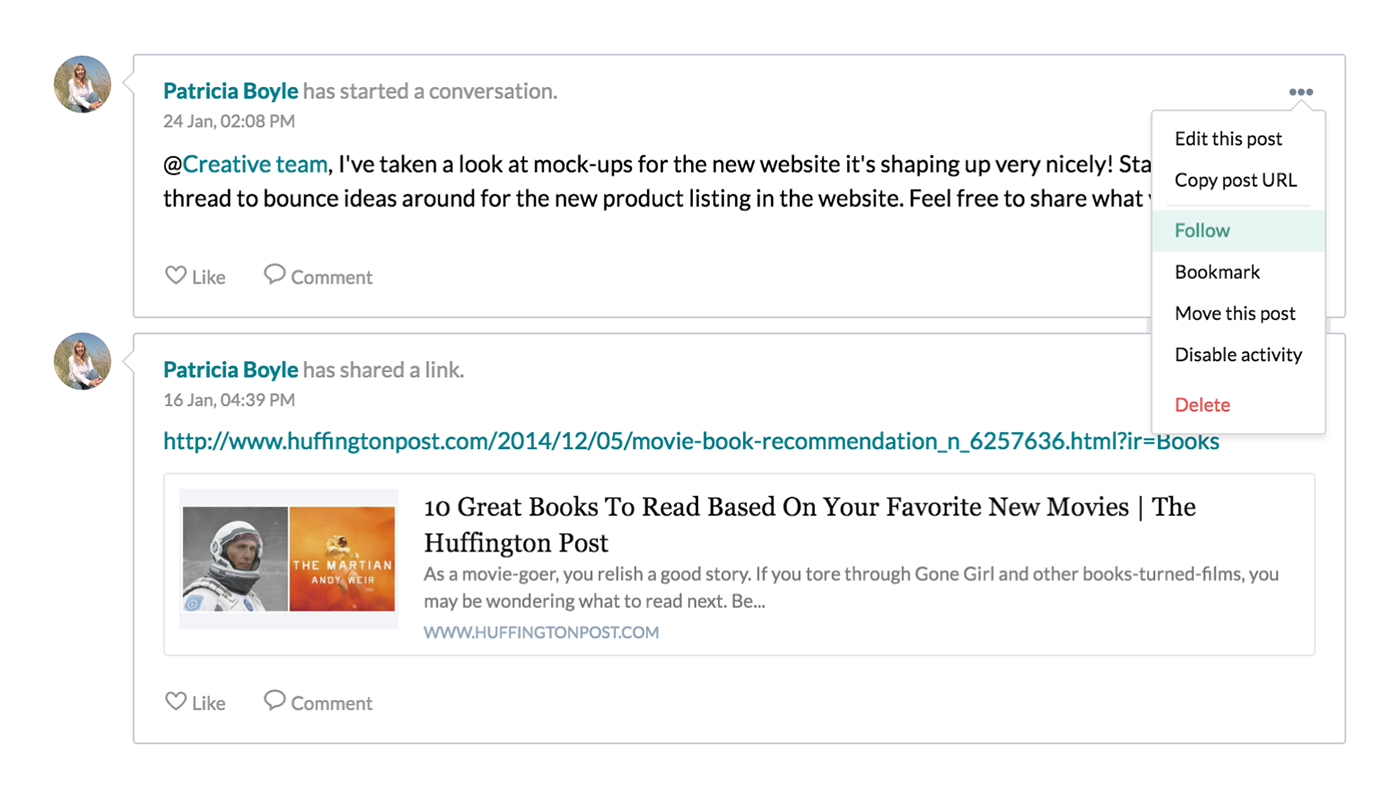 Draw attention to the updates that matter.
Post major updates in a group or network wall as an announcement, and set it to appear at the top of the page until a specified date. An email notification will be sent to everyone in the group or network when your announcement gets posted.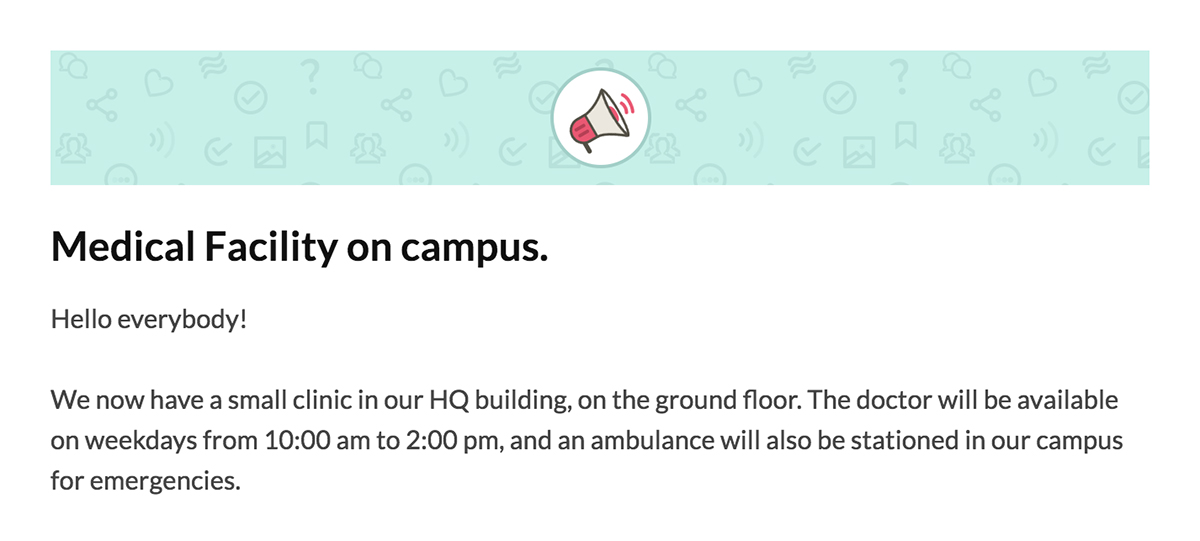 The ask and the answer.
Learn more from your co-workers by asking the right questions. Pick the best answer for your question and let it stand out on top of the thread.
When in doubt, find out.
Create a poll with as many answer options as you need. Decide whether people can vote for just one option, or multiple options. Liven it up by adding images to your options, and order them however you like and avoid biased voting by keeping the results hidden until a person has voted.

Because work can(not) wait.
Social posts can cover a lot of ground. Connect lets you get to work immediately, implementing ideas by assigning tasks directly from the post. These tasks are then automatically listed in the My Tasks section where you can keep tabs on it.