Drive sales better and faster with the
Zoho Campaigns-Zoho CRM

integration

Zoho Campaigns tightly integrates with Zoho CRM to ensure your sales and marketing automatically and contextually interact with each other. Sync your leads and contacts to Campaigns, qualify or engage them with email marketing, and track the results from within CRM—it's that simple.

Try Now
Easy, one-time configuration
All the data inside your leads, contacts, and custom modules—including the associated accounts and deals—syncs instantly with Campaigns. Forever. Just configure one sync per module, and you're set.
Syncs instantly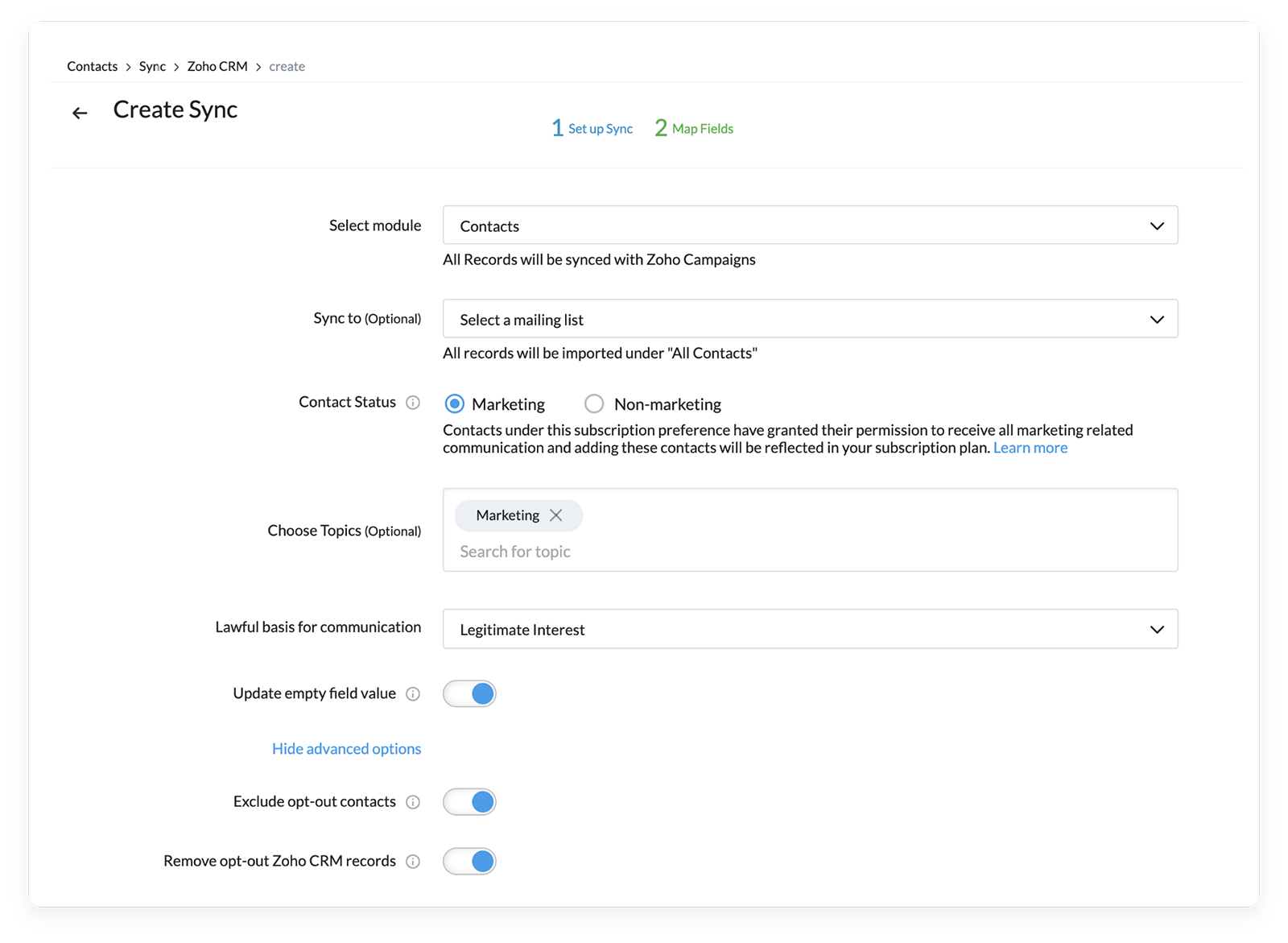 Simple opt-out management
Don't want to import leads or contacts who opted out from sales emails? Exclude them at the click of a button. Furthermore, Campaigns updates your CRM records when they unsubscribe from your marketing emails.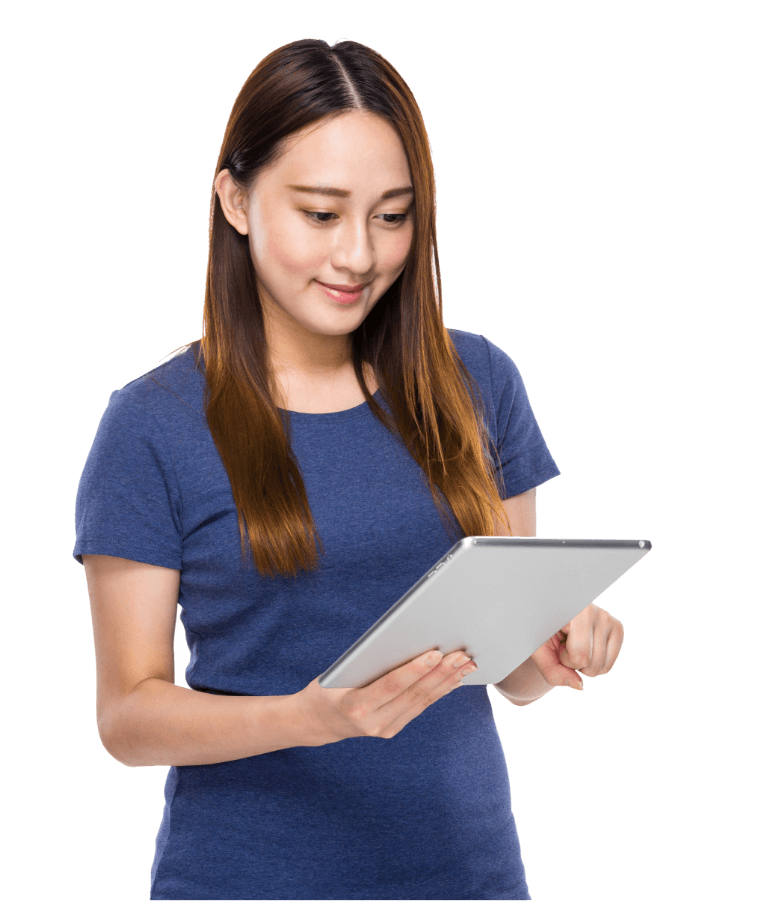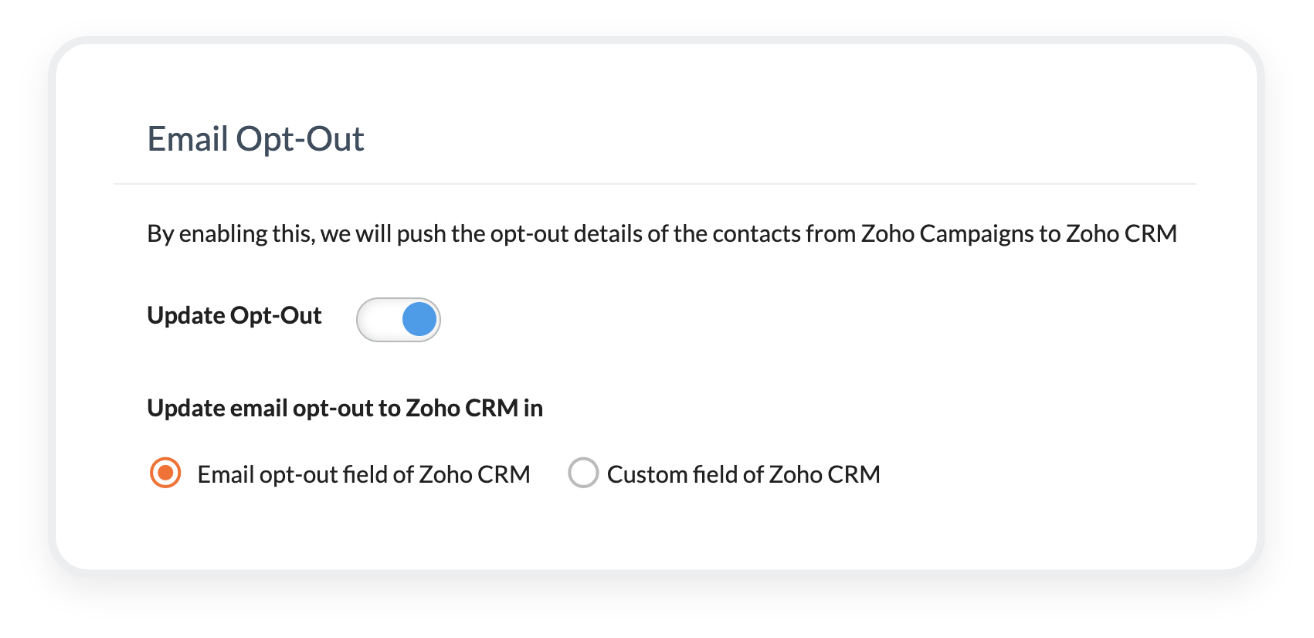 Campaign sending from anywhere
The integration is so tight that you can even craft and send your email campaigns from inside Zoho CRM.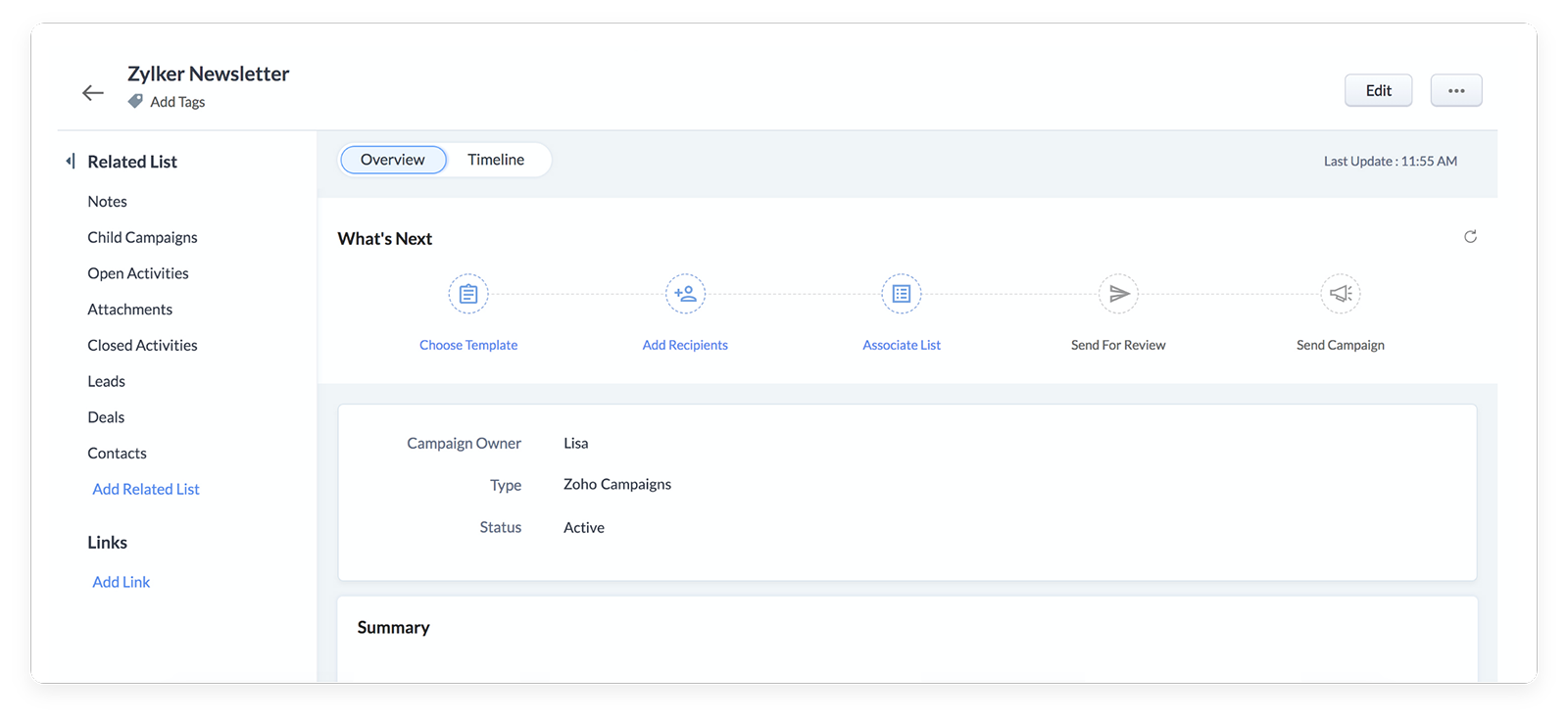 Vital signals at your disposal
Be it a regular, promotional email or an automation-based nurturing series, any responses are updated in real time inside Zoho CRM to help you tailor your sales communications.
Insightful behavior metrics
The number of email campaigns sent to a lead or contact and their responses are captured and updated at an individual level. This means that you can select a record and understand their preferences before the next sales call. You can also view a campaign's performance collectively from one place.
Campaign Summary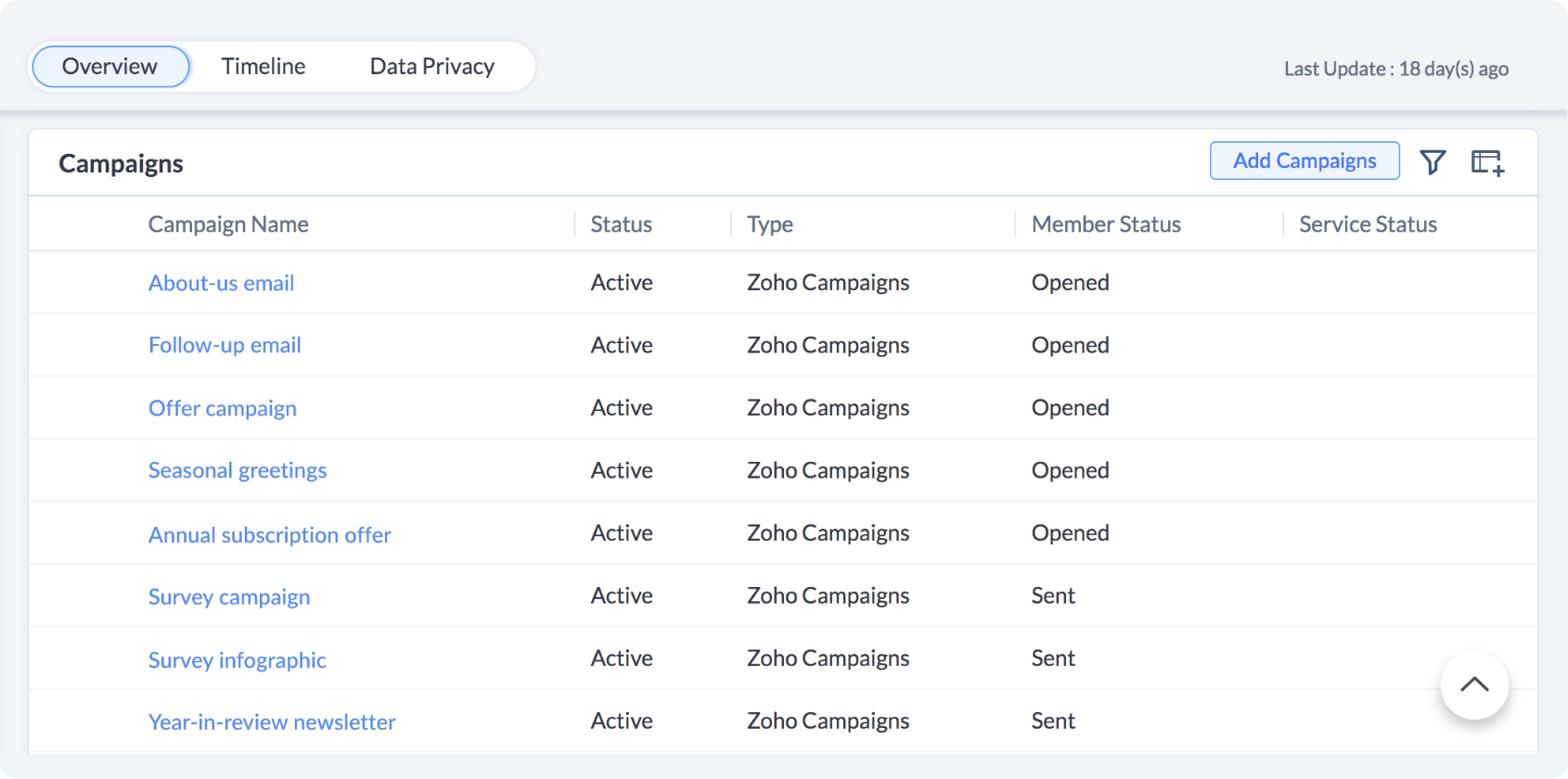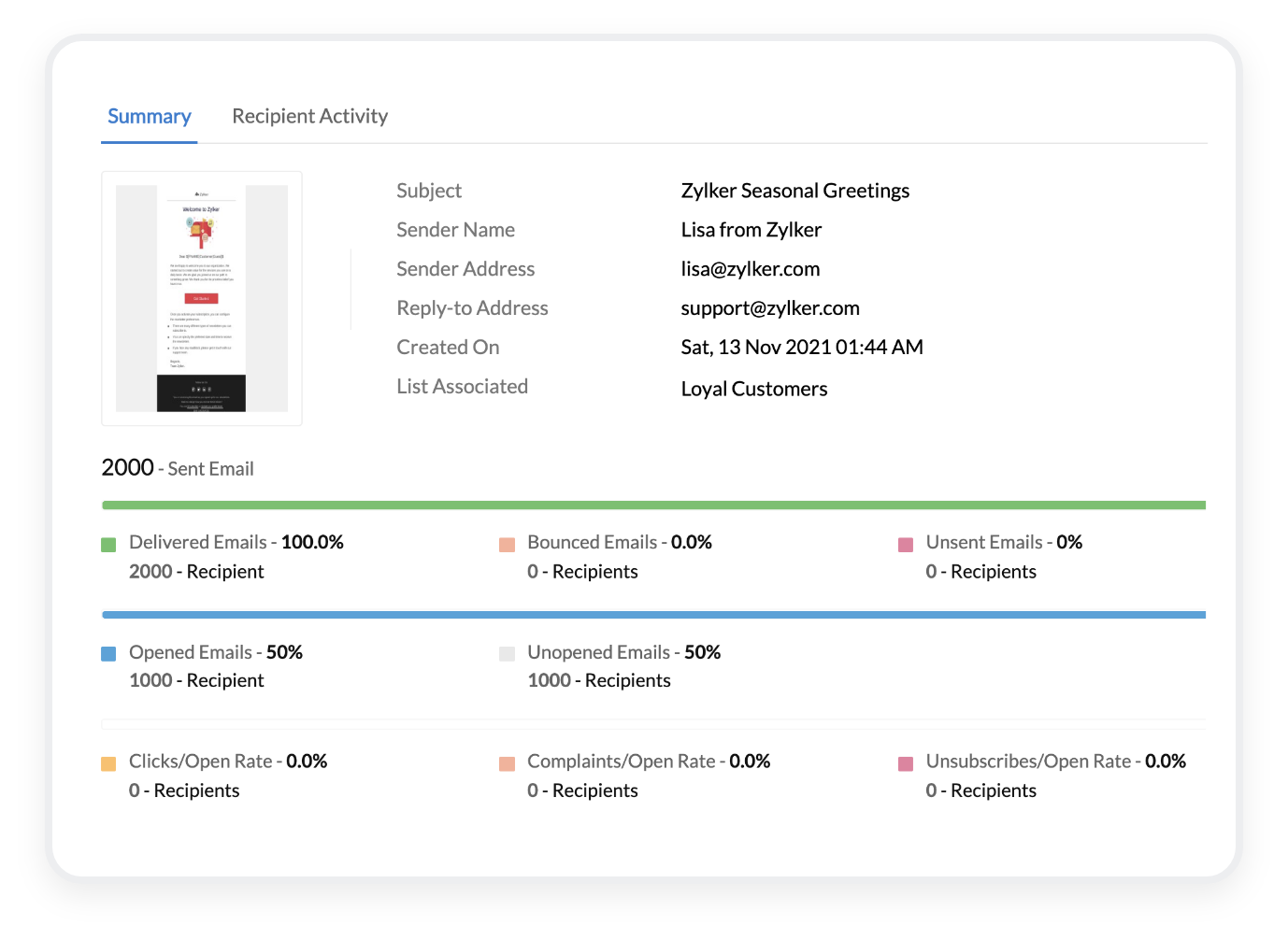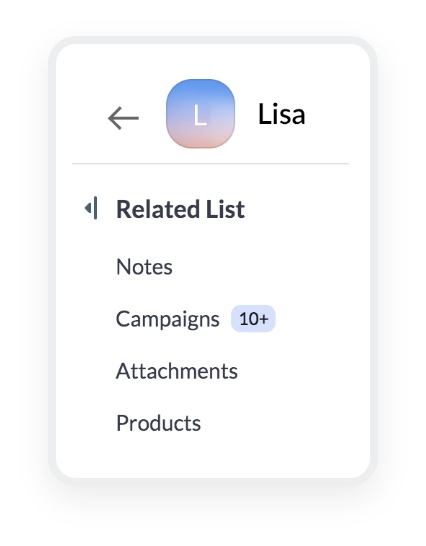 Spotlight on qualified leads
Zoho Campaigns lets your marketing team build and automate a series of lead-nurturing emails on a "if this happens, do this" basis. They can predefine the system to mark a lead as qualified and push them to CRM when they complete an action or a set of actions in the email series. They can also create and assign tasks to different owners in CRM using the same logic and have them close deals on priority.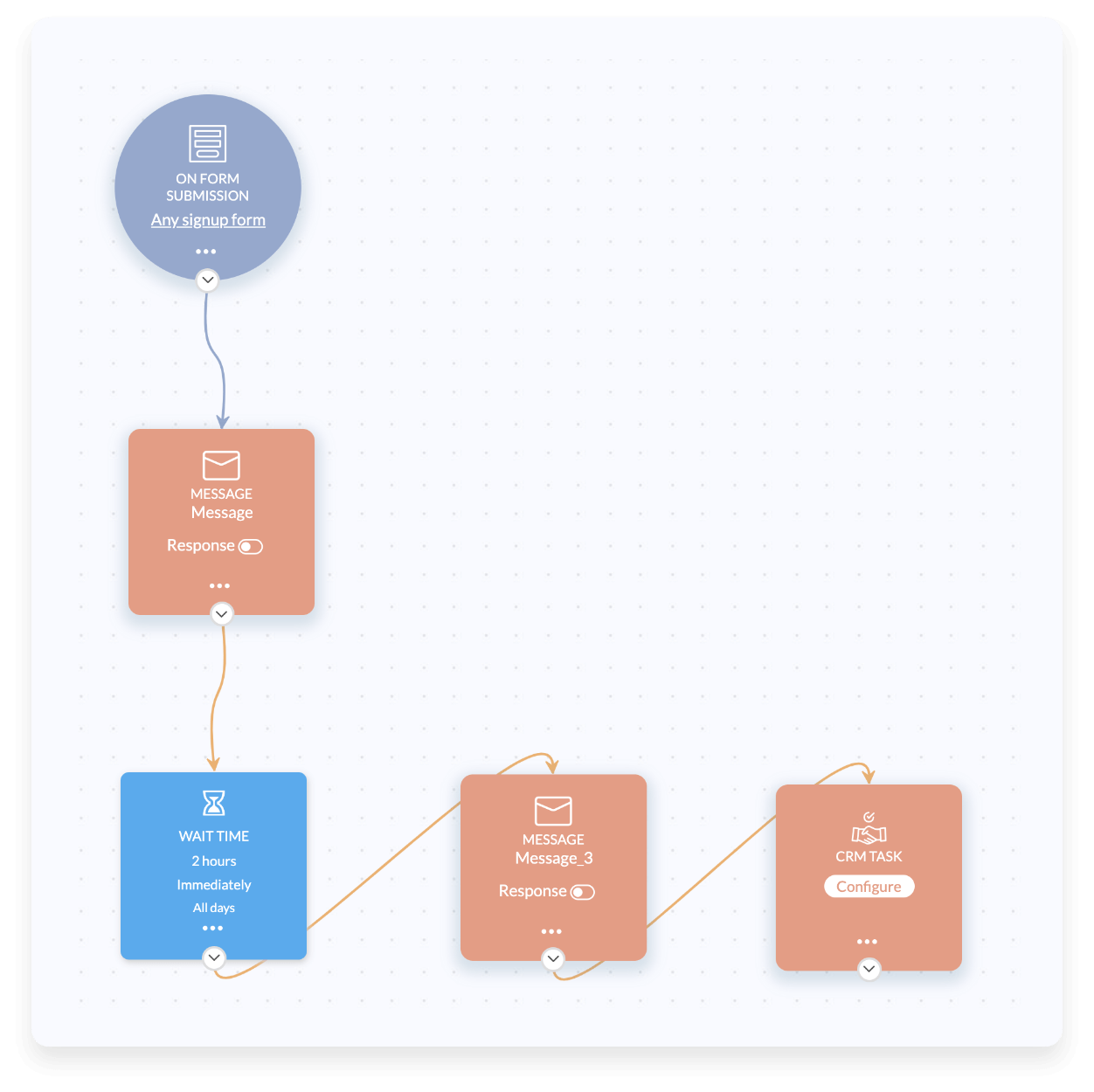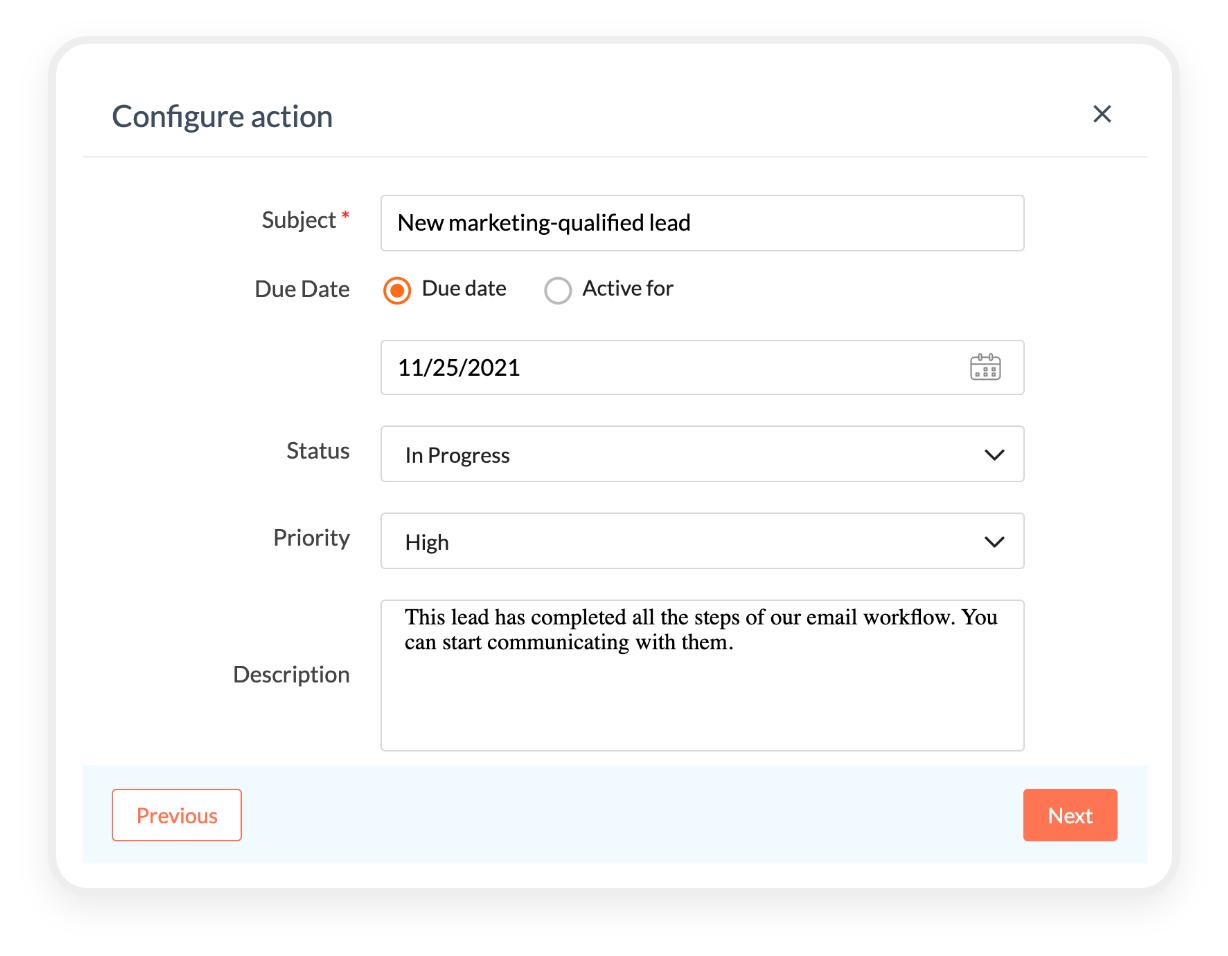 Connect Zoho CRM with Zoho Campaigns and increase your sales
Try Now