A shared space to speed up innovation
The value of an idea lies in its novelty. Turn them into products faster, and be the first to put them on store shelves, by collaborating with your team in a Team Folder.
Let the ideas flow
Discuss project deliverables with your team to make sure everybody is on the same page, and brainstorm in a common space to generate workable ideas.
Involve your team at the right time
Focus on your work without worrying about everyone seeing it before you're ready for suggestions. With the draft feature, involve your team once your million-dollar idea has taken shape.
Focus on research, not file search
Arrange team files into folders and subfolders, and categorize them by projects, authors, or file types. Find conceptual sketches and designs effortlessly with our advanced search option.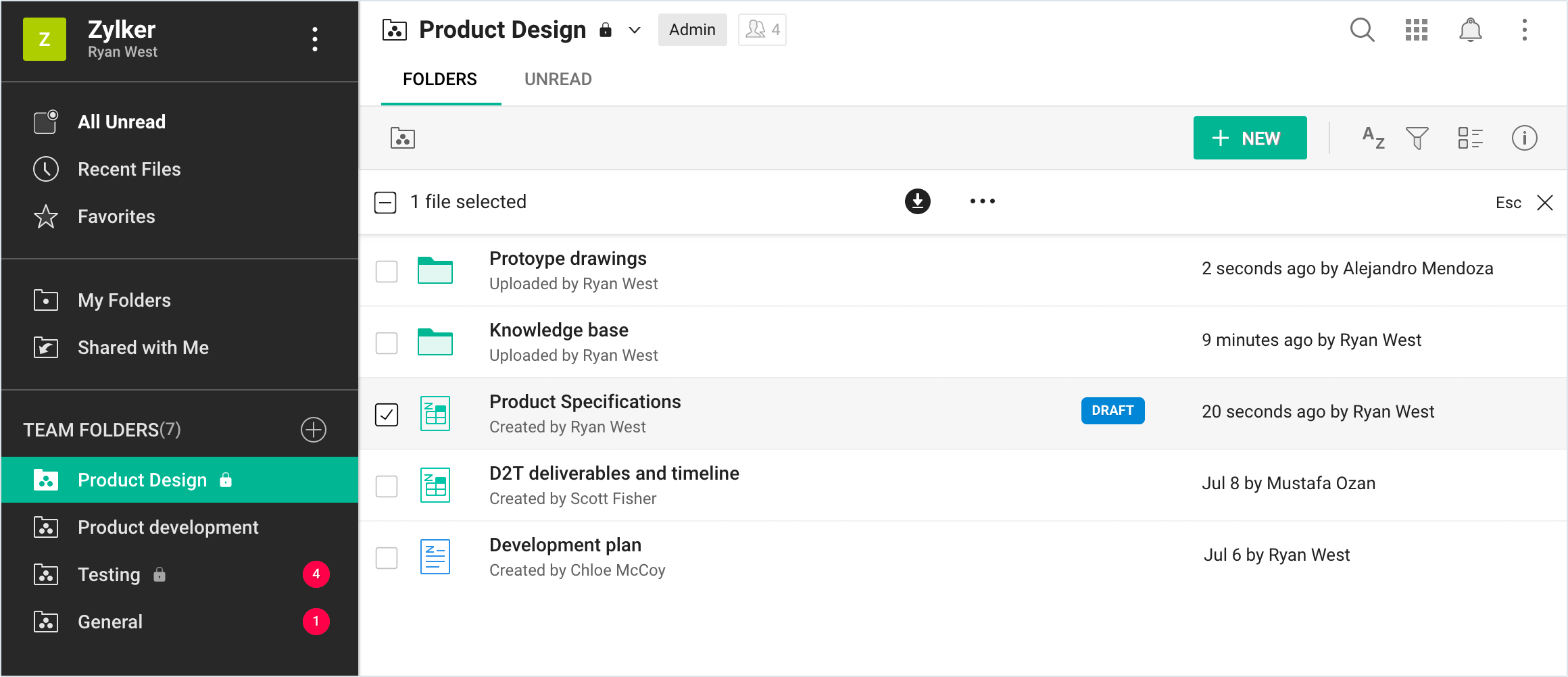 Steer your team in the right direction
Every new idea needs some polishing to turn it into something phenomenal. Review projects from conception to realization so your team continually delivers its best.
Feedback with context
Review your team's proposals and check if their research follows the established guidelines. Add comments to the document when you want to provide suggestions or feedback.
Revisit previous stages of your research
Wouldn't it be great if you could go back to each stage of your work without saving multiple copies? Now you can. Access or revert to previous versions of team files and even compare versions.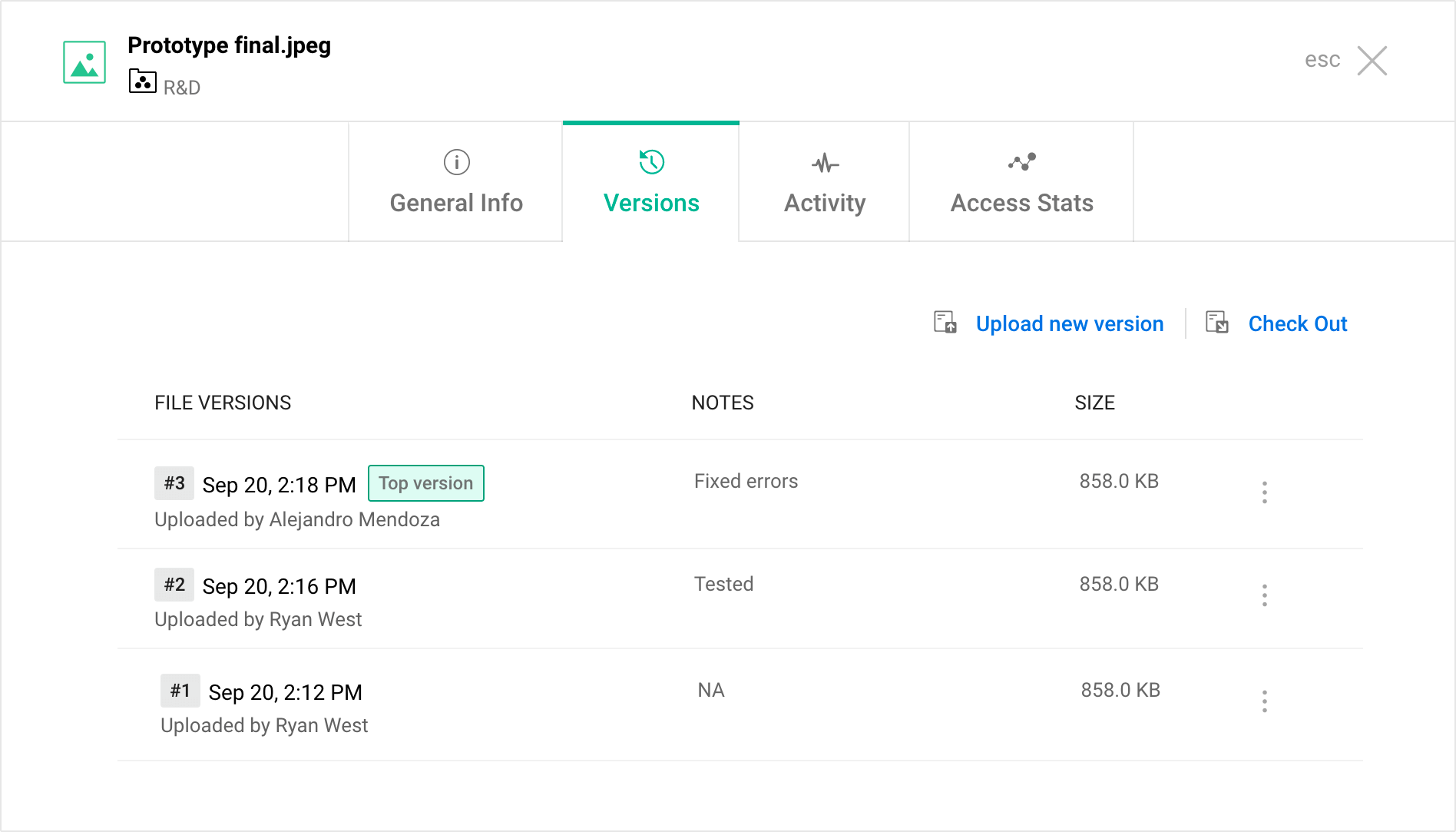 Capture those eureka moments
Jot down fresh ideas or contribute to ongoing projects while on the go, with the Zoho WorkDrive Android and iOS mobile apps.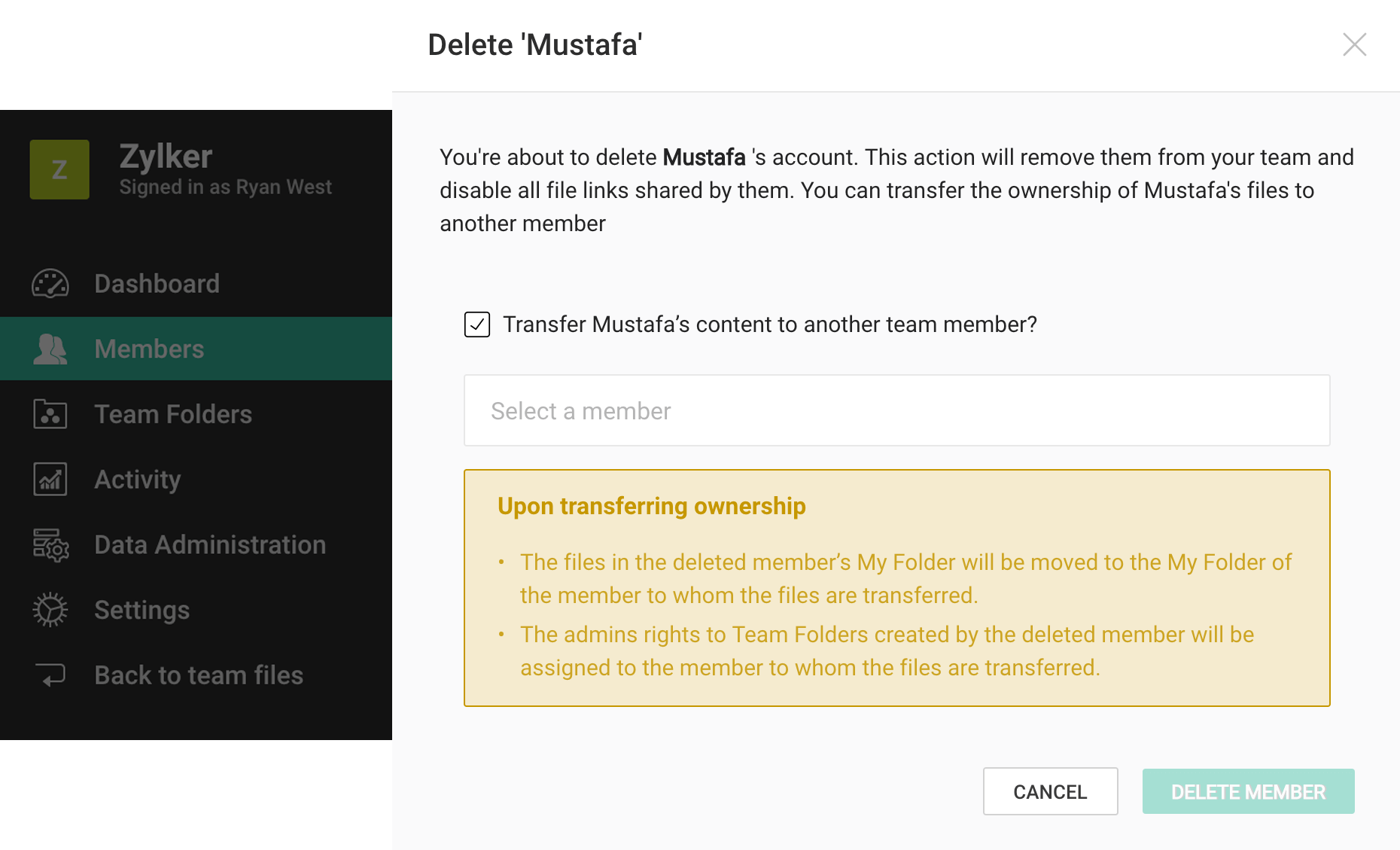 Keep the research going
Make sure your team has all the information it needs to continue a project after a member leaves by transferring ownership of the work files in their personal folders.
Never lose your findings
Research got deleted by accident? No problem! As the team admin, you can retrieve any number of files deleted by anyone on your team.