Create a unified brand image
Work with your team on strategies that'll make your brand stand out from the rest. Bring your marketing teams together on a common platform to discuss everyone's opinions.
Capture ideas as they happen
Got an amazing idea for a billboard or want to share some pointers from the annual meeting? Whatever the information—record, analyze, or present them to your team using Zoho Office Suite, at any time and from anywhere.
Understand every viewpoint
Give your customers the service they deserve, by understanding their needs and problems from various touch-points. Involve members from your product, sales, and support teams to plan and implement the solutions they need.
Consult your marketing shelf
Store all your marketing collaterals in one common place for everyone to access. This way, your sales team can simply pull out the product brochure during a client meeting and the design team can keep the website content up-to-date.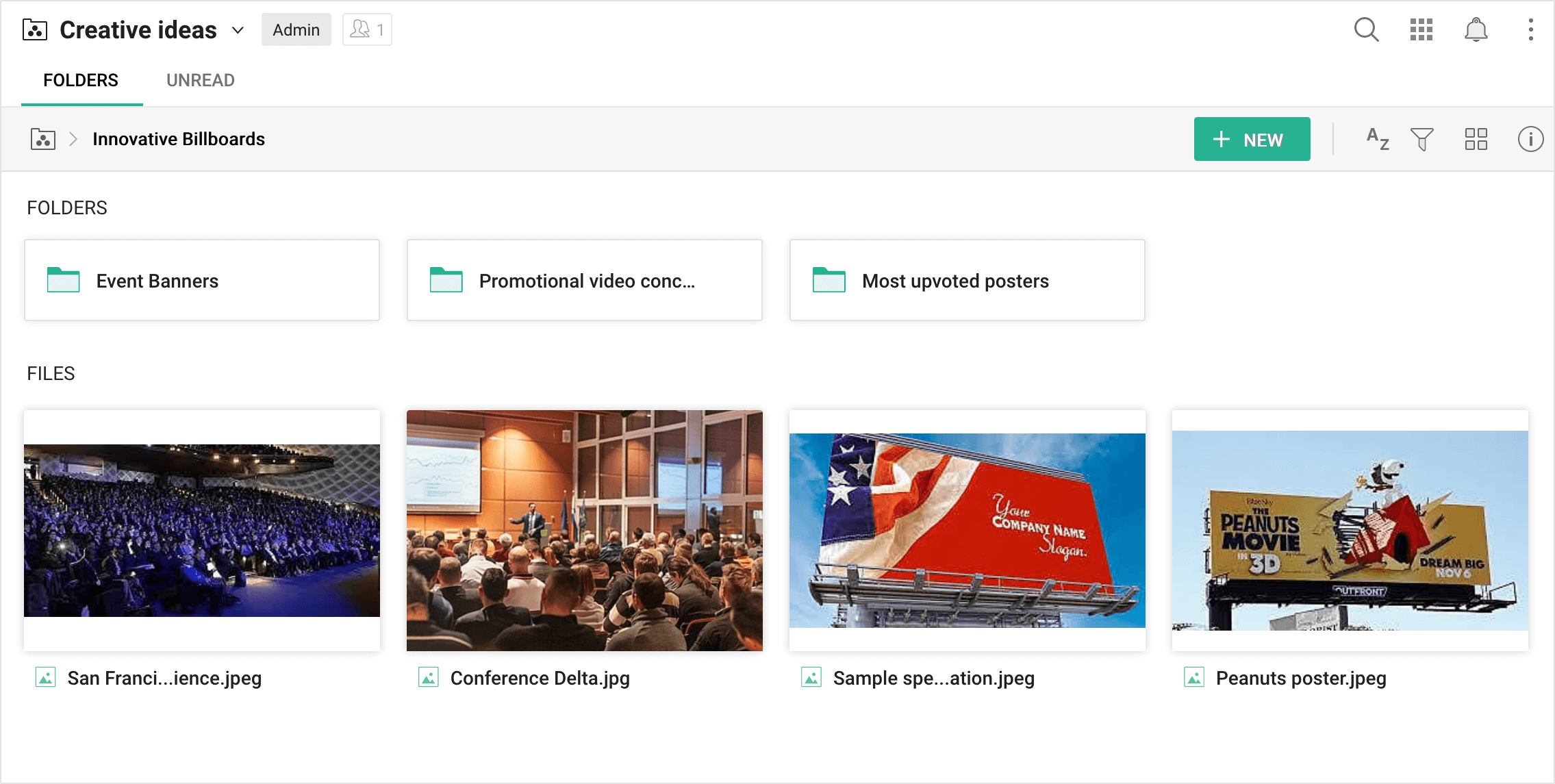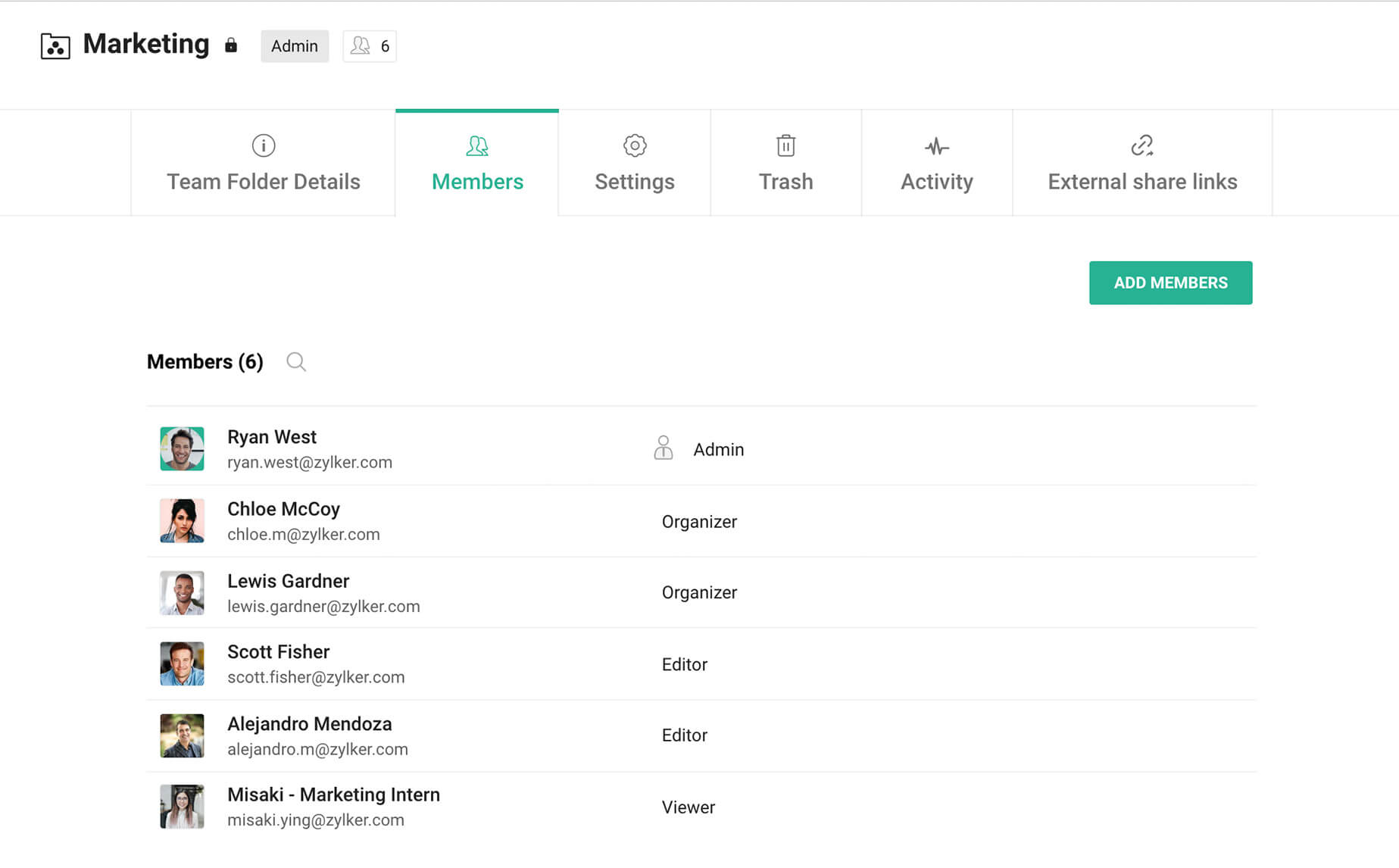 Centralize marketing work
Work as a team while you collaborate with your digital marketers, PR, designers, advertisers, and content marketers. With Zoho WorkDrive, worry less about sharing and more about the actual work.
Delegate and do more
Create more email campaigns, follow up with more customers, and create the best possible experience. Delegate work to your team members while keeping an eye on maintaining a uniform brand message.
Keep your files safe
Imagine you're presenting a product pitch to your client and the owner accidentally deleted it. Disaster, right? That's why, with Zoho WorkDrive, you don't have to worry about losing files.
Work without boundaries
Stay on top of things by getting in touch with your customers directly, to understand their requirements better. Work from wherever you are with Zoho WorkDrive mobile app for Android and iOS devices.
Evaluate your efforts
Not sure if your marketing collaterals have been bearing fruit? Just consult our detailed file analytics and usage statistics.
Measure content performance
Instantly share your brochures with prospects without having to sign them up. Create and share customized links based on your market segment and evaluate performance with access stats.
Target based on usage
Optimize brand messages to suit your audience based on their usage and modes of information consumption. Follow up at the right time by collecting the most necessary data, like email and contact details.