Document your recruitment processes
Choose the right candidate for your organization by collaborating with department leaders. Store and organize your candidates' profiles and find them quickly when needed. File all the recruitment discussions in one place for future reference.
Make collaborative decisions
Take your recruitment discussions to a shared space so that department heads and the HR team can come to an agreement. Discuss a candidate's fit in the organization by getting your team members to share their views through comments.
Find candidates' files instantly
Organize your applicants' resumes in folders based on their profile or experience. Find the files that you need right away, either by using the search option or sorting them based on file type.
Tailor the right benefits package
Work with department heads in a shared team folder to draft a compensation structure that's in line with the financial state of the company. Share the insurance policies externally with providers, negotiate, and get the best offer for your employees.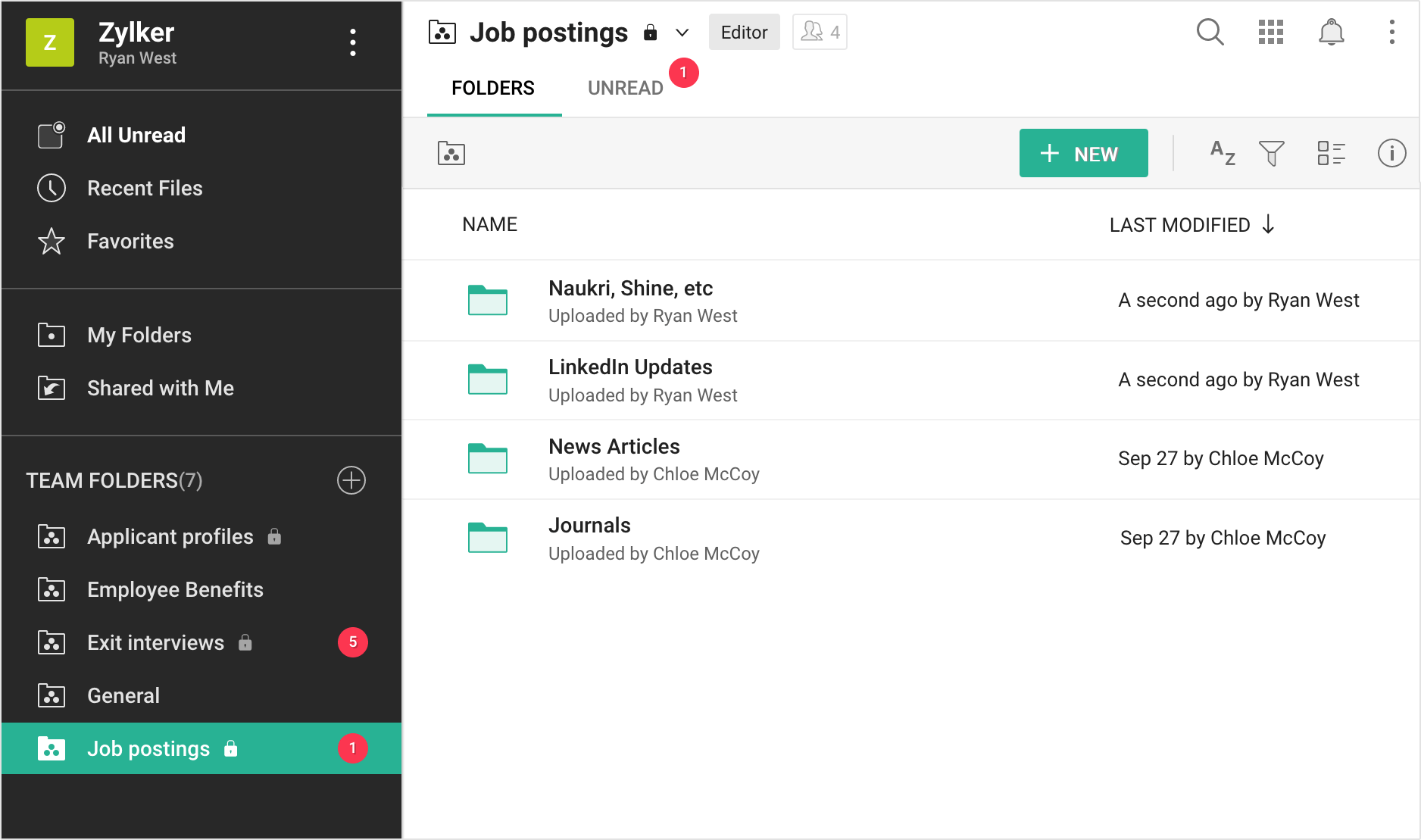 On-board employees seamlessly
Help employees get started with the organizational processes and procedures. Provide them all one central place where they can easily find all the essential files.
Focus on people, not paper
Create a repository for knowledge sharing. Store all your training materials, reporting instructions, policies, and more in one place on the cloud. Reach everyone at once while sharing updates or announcements.
Speed up approvals
Give your people everything they need to get started with their job. Avoid the pain of sending long trails of emails back and forth to get approvals for resources. Our word processor comes with digital signature capabilities so employees can simply sign the documents without having to print them.
Streamline training and development
Build a structured process for training employees. Create a list of references and training materials on various domains that your employees might be interested in.
Go paperless with virtual training
On-the-job training doesn't always need to mean distributing a set of documents to refer to. Cut down the paperwork and make digital files available to all the newcomers automatically.
Monitor learning progress
Evaluate your employees' progress on the training materials provided. Get complete file access stats and analyse which topics employees have received the best. Plan your future training schedules based on their interests.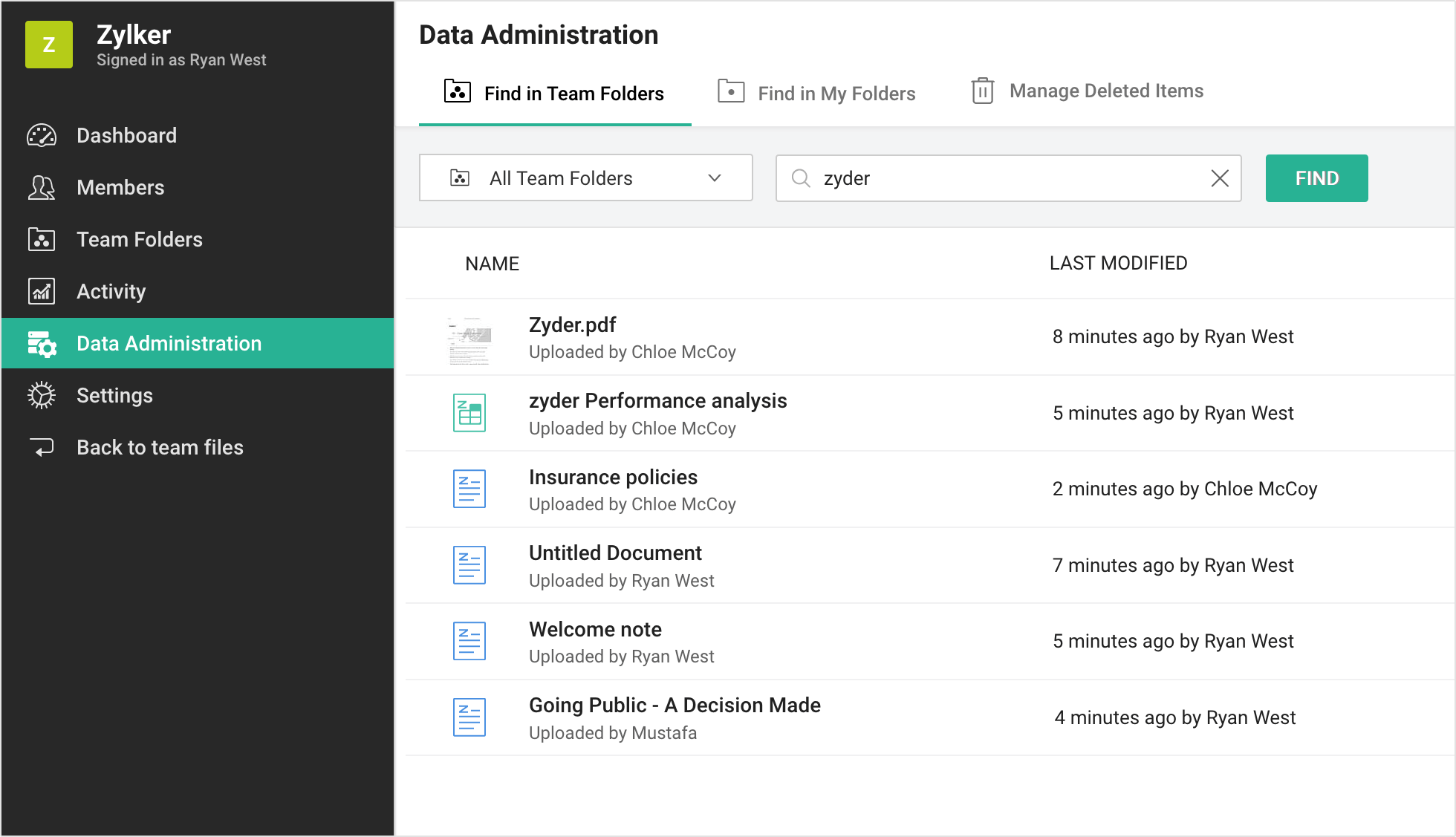 Ensure legal compliance
Spot documents that don't fit your organization's legal compliance. For instance, find and update all the files in your team that haven't updated your latest brand name, or the files that do not align with the non-compete agreement.