Bridge your customer journey loop with
Zoho Thrive
Optimize your customer growth using affiliates and turn every customer into a passionate brand advocate.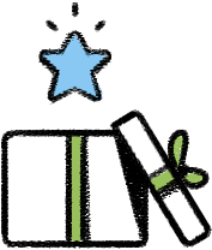 Loyalty program
Reward loyal customers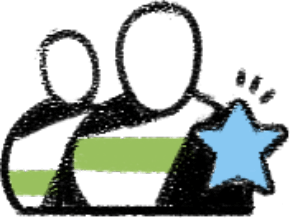 Affiliate program
Promote your business
One unified platform to build and run your entire referral marketing
Customize
Build pages with ease
Customize signup pages using our signup page builder. Publish them across all mediums and make an impact online by spreading the word.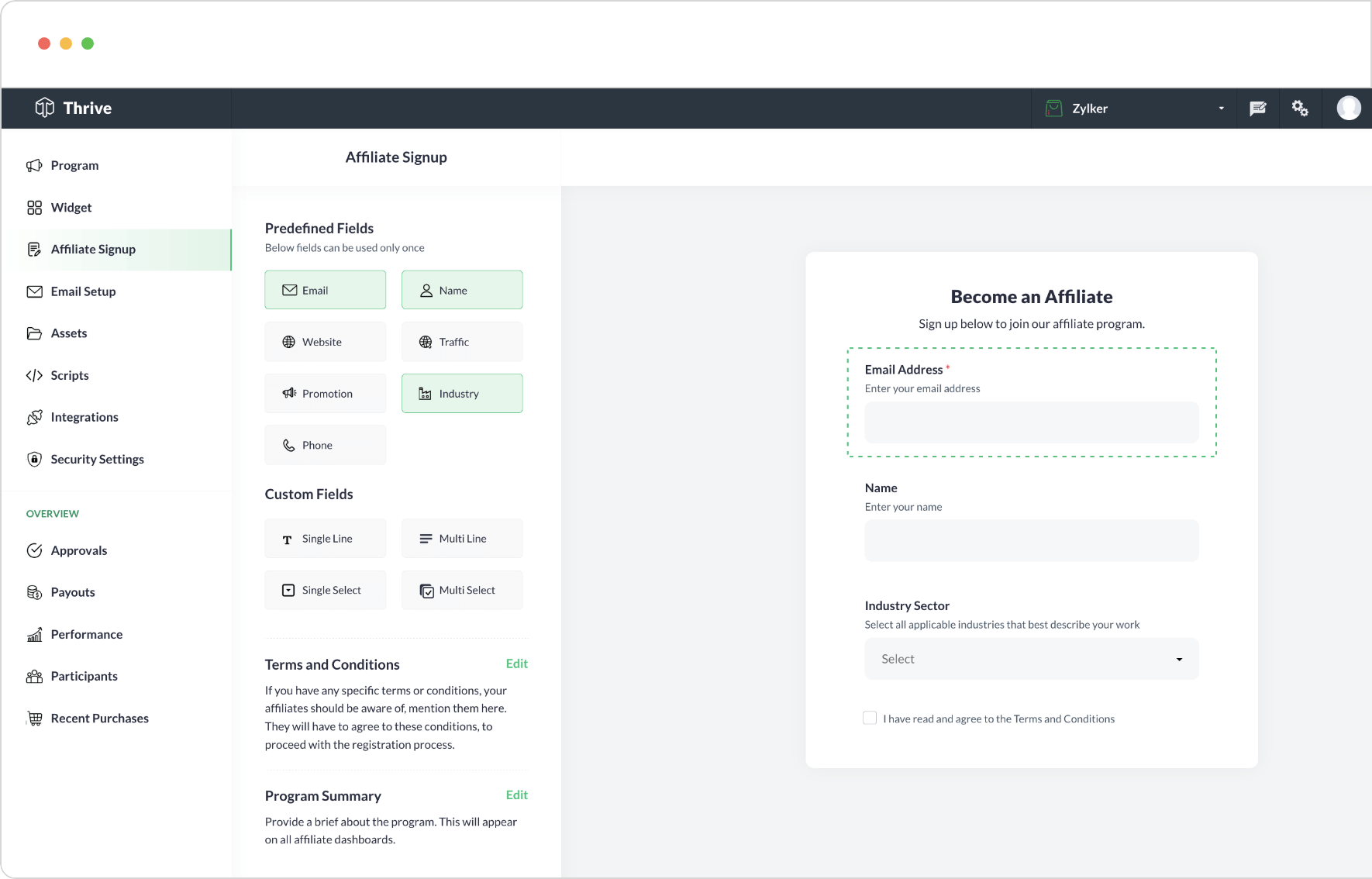 Incentivize
Delight customers with attractive gifts
Motivate referrals to become your advocates and please loyal customers for their efforts by giving them gift cards or coupon codes for successful referrals.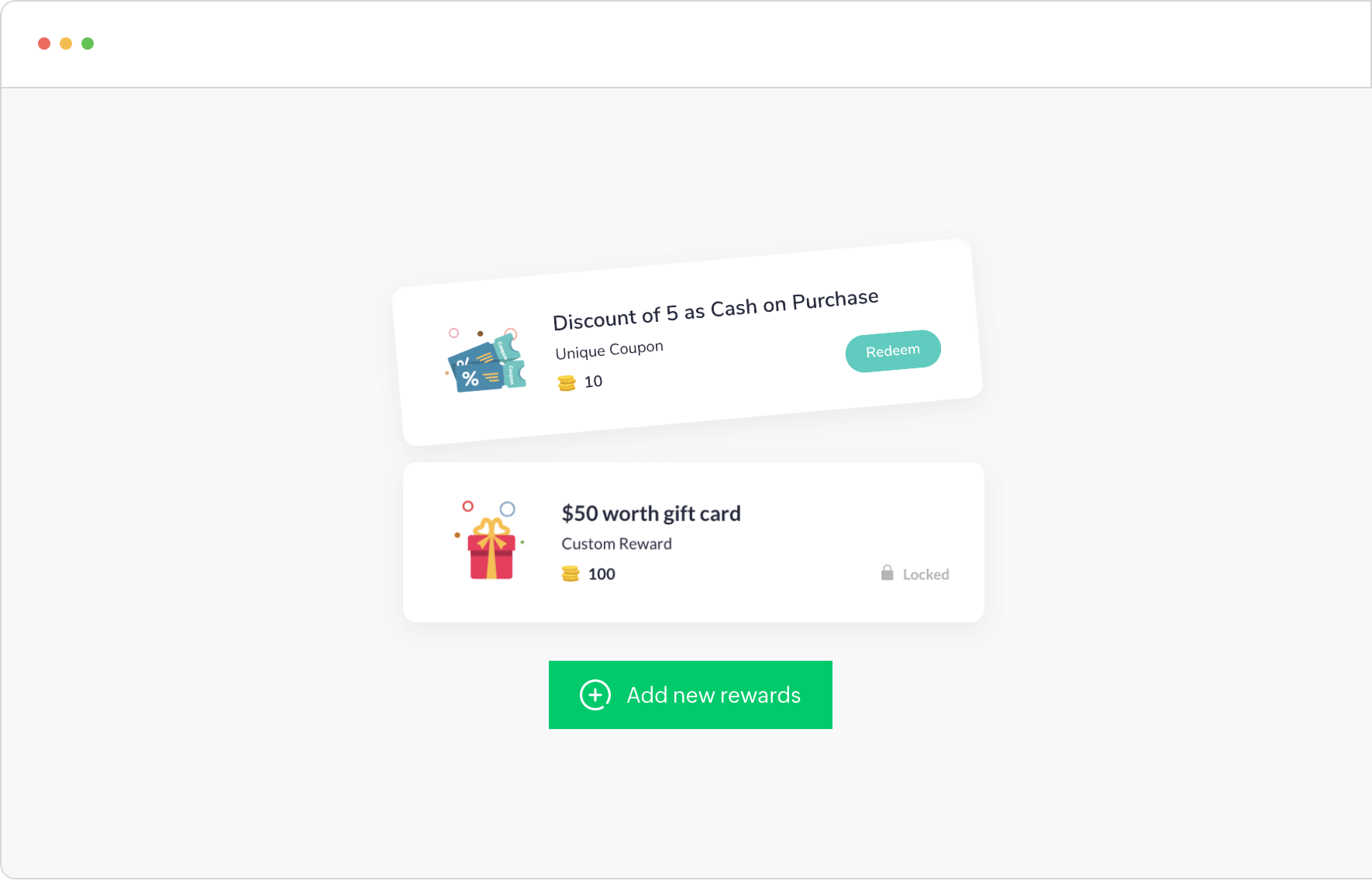 Notify
Stay updated about your program
Set up personalized email alerts in a click. Keep yourself and your members informed about the program and its ongoings.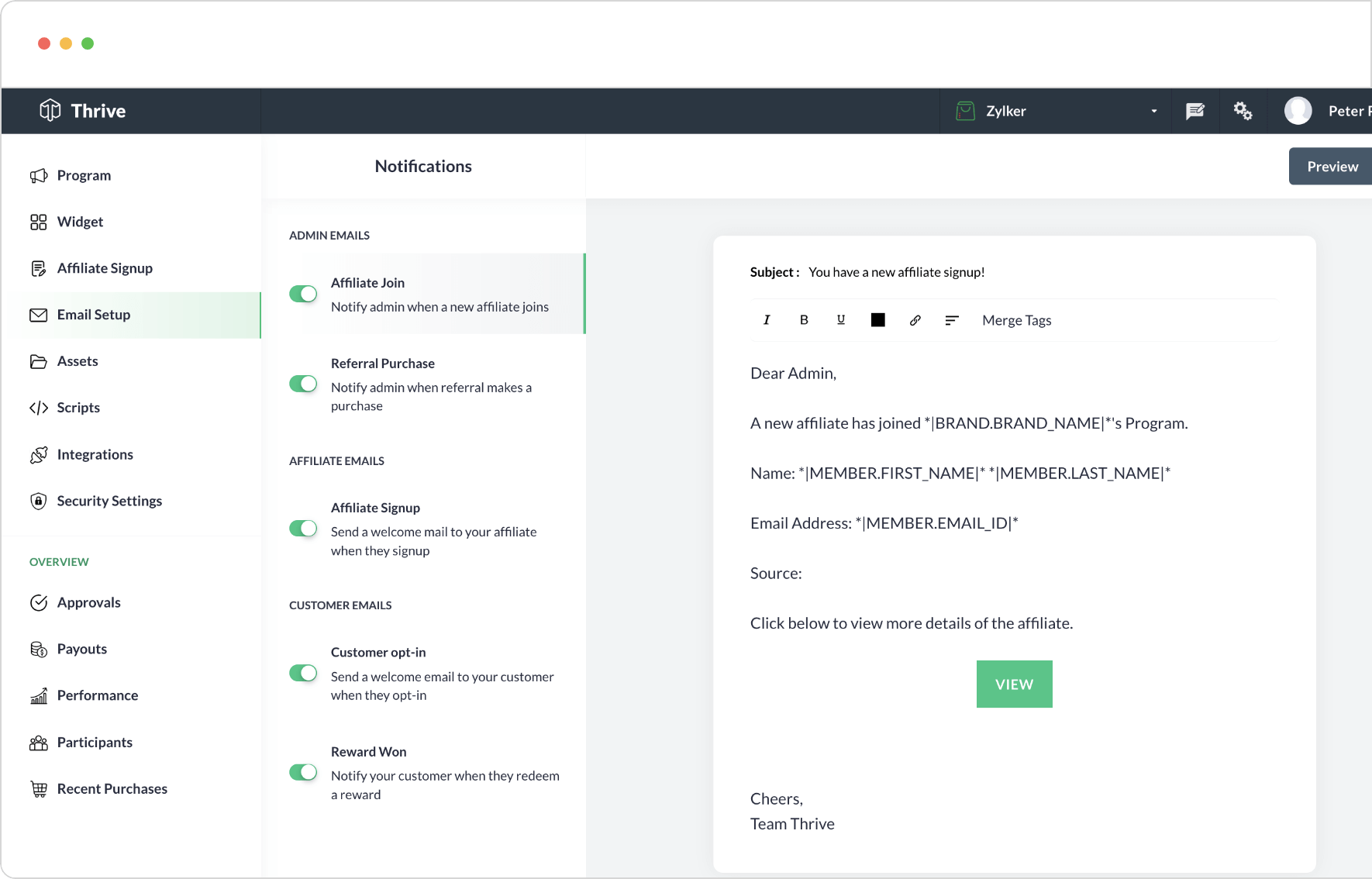 Secure
Guard against scams
Protect against spammers by using efficient methods like IP blacklisting, user blocking, and suspicious email detection. This way, only legitimate members participate in programs and earn rewards.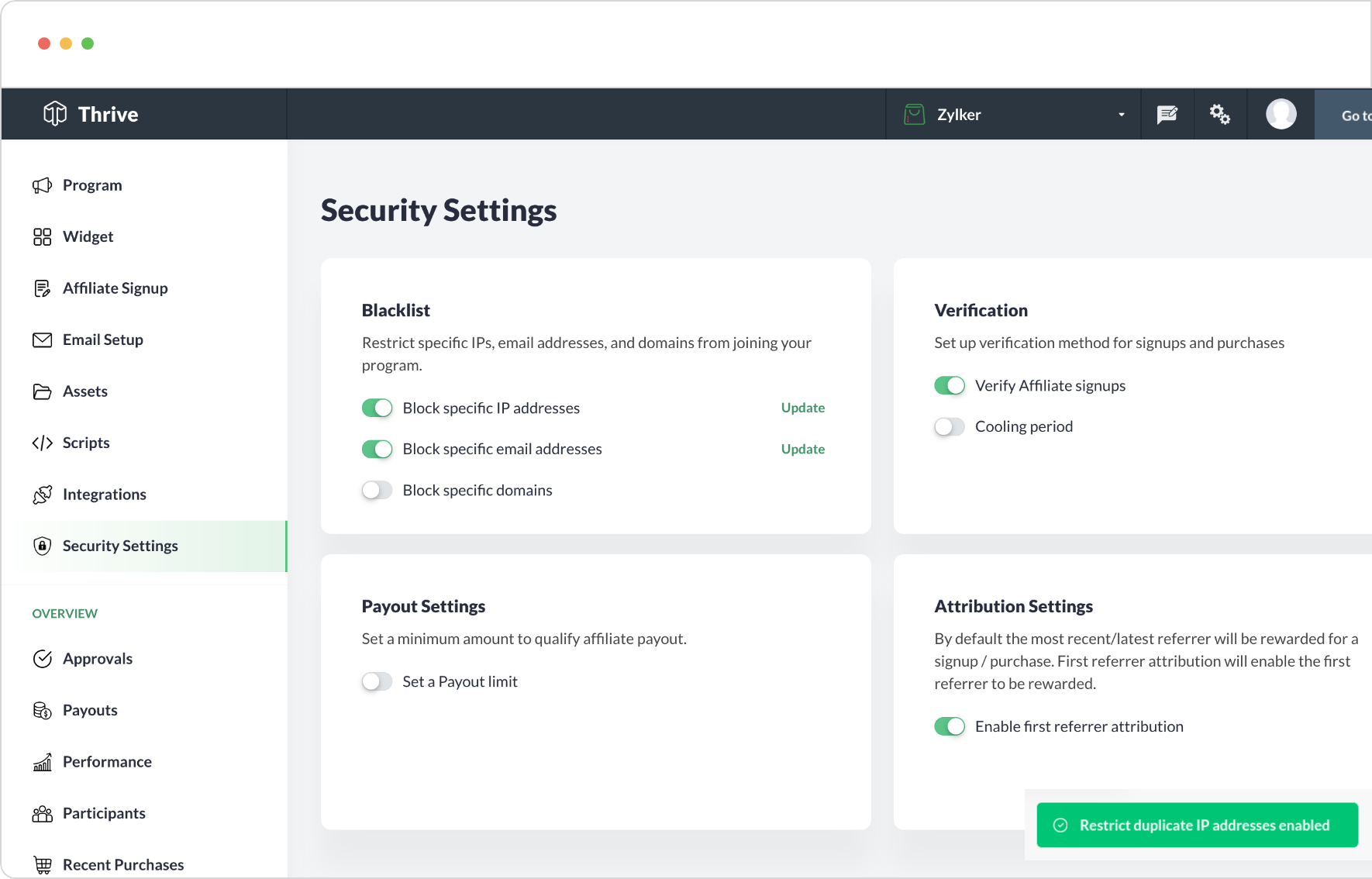 Approve
Qualify deserving members
Use manual approval to pick the right candidates who pass your campaign criteria. With better segmentation, see improved results in your program's performance.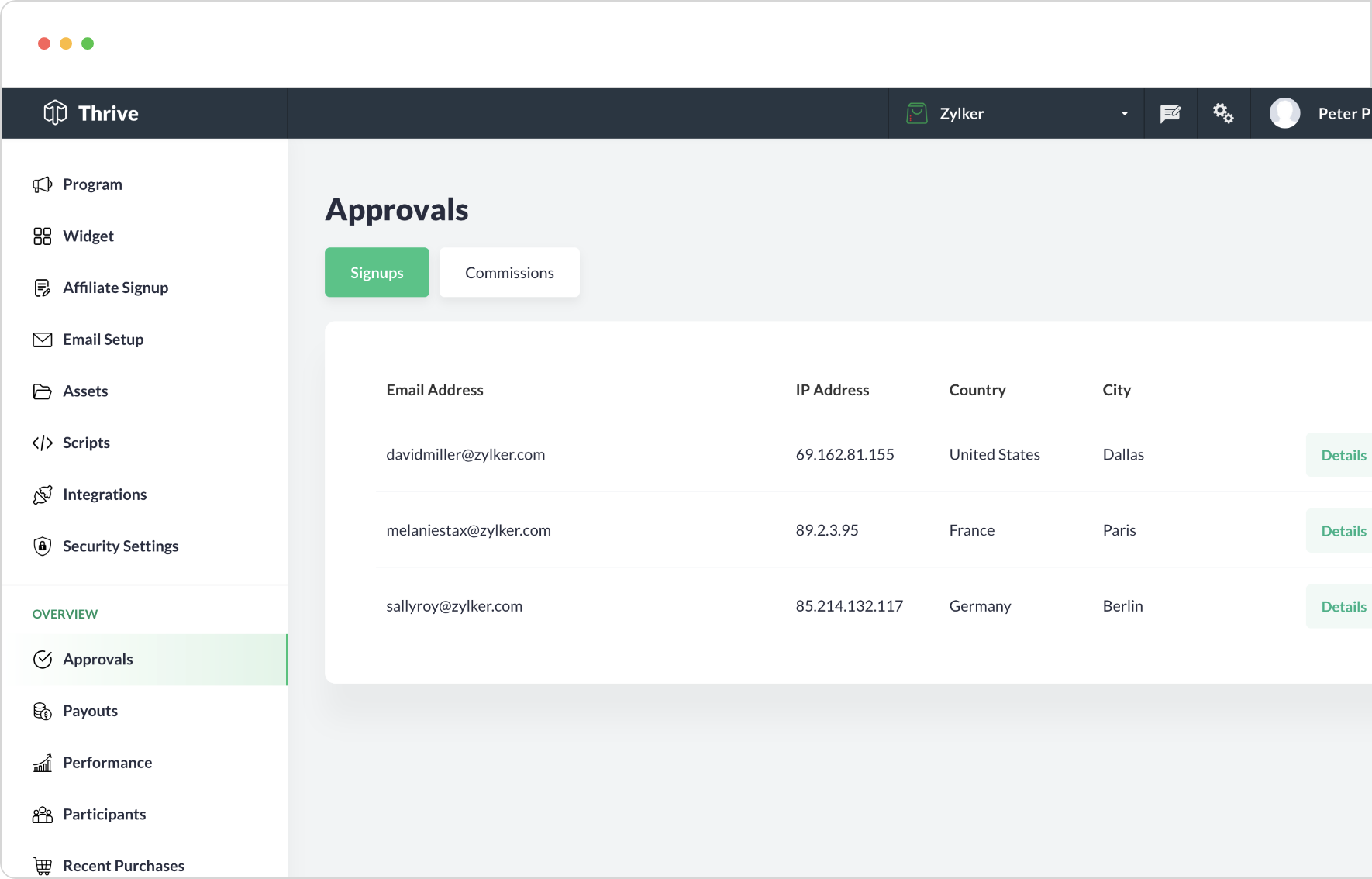 Analyze
Monitor campaigns and measure goals
Track your program's overall performance in a single dashboard view and optimize key metrics for better results.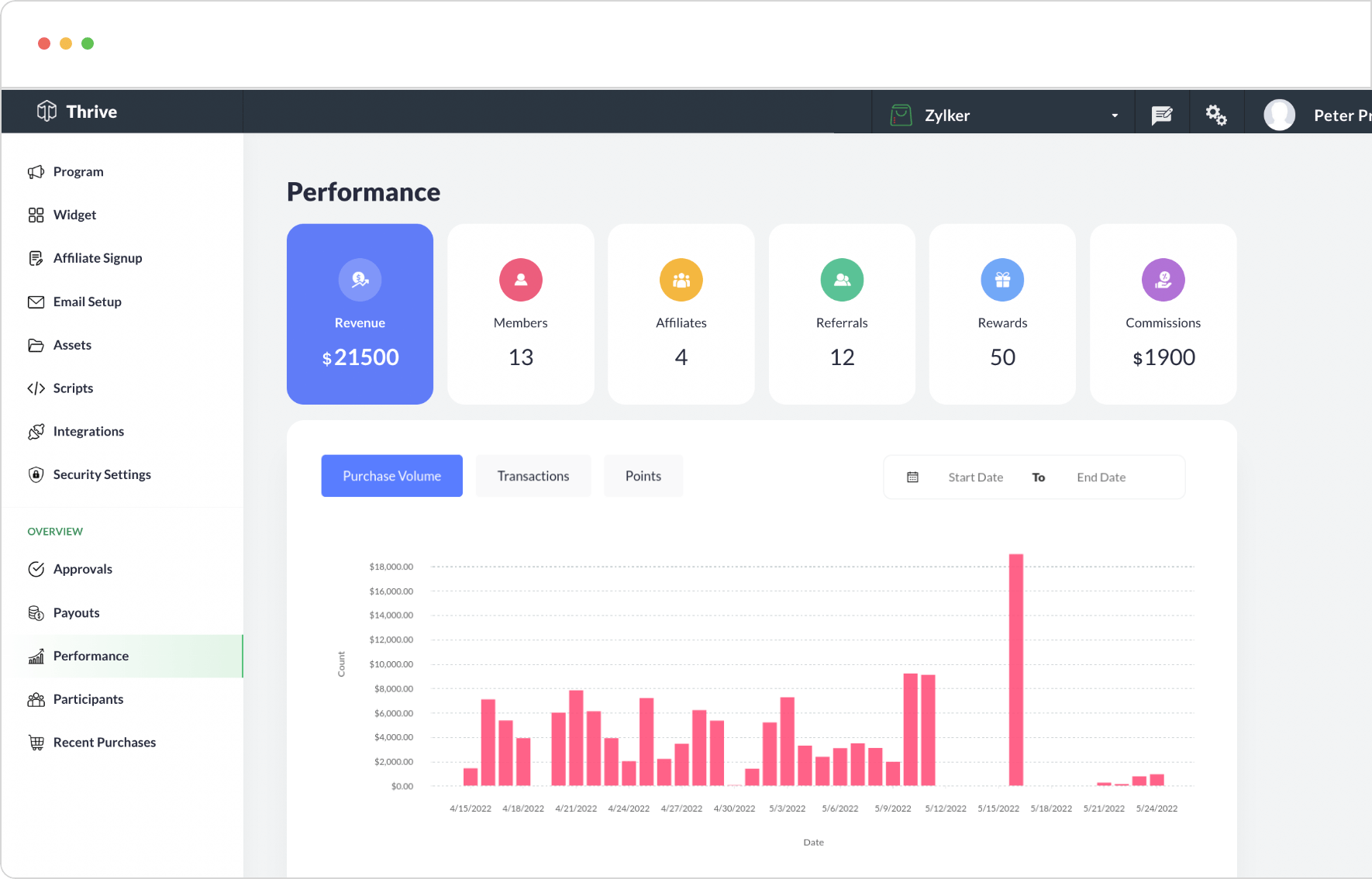 Integrations
HubSpot

Pipedrive

Klaviyo

Zoho Marketing Automation

Zoho CRM

Zoho Campaigns

Zoho Bigin

Zoho Bigin
Platform Integration
Zoho Commerce
Shopify
Custom Website