Source & Attract
Find the talent that's waiting to find you
Zoho Recruit gets your job openings in front of as many eyes as possible while ensuring that your employer brand communicates the culture, values, and experience that your ideal candidates want most.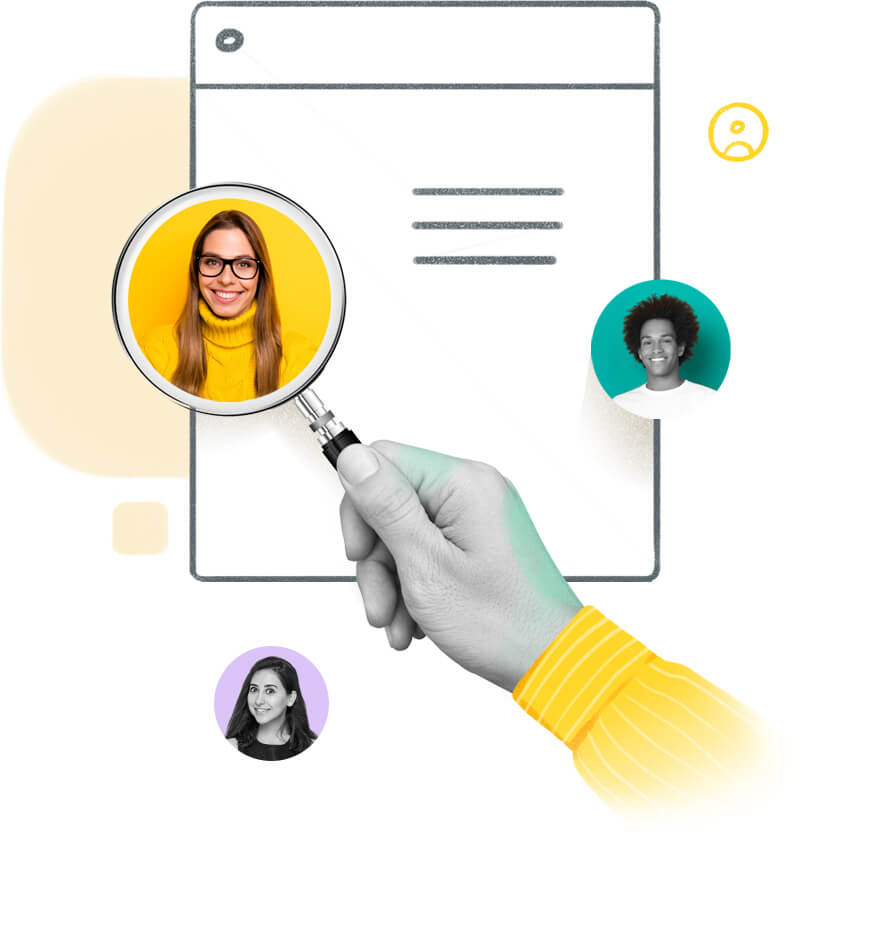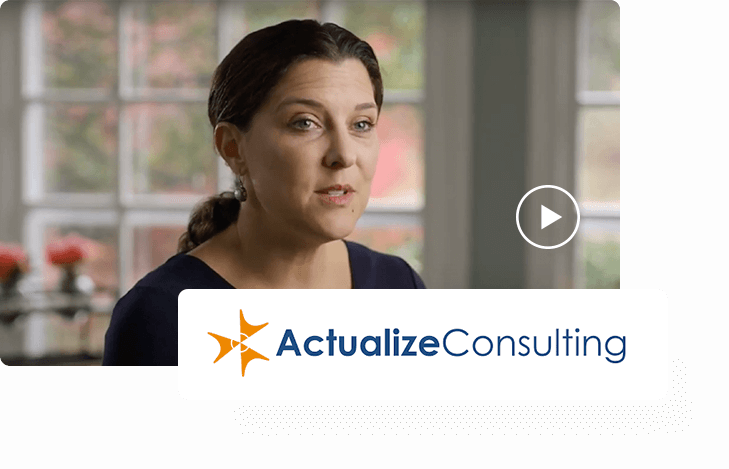 "Zoho Recruit was easy to implement, customizable, and affordable. We have been using for four years and has met all our needs. Zoho Recruit is perfect to manage the recruiting process."
Kerry Alison Wekelo,
MD, Actualize Consulting, Washington D.C.
Custom recruitment marketing tools to source and attract the best
Whether you need to source candidates in bulk for an upcoming hiring cycle or establish a thriving employer brand in today's competitive jobs market, Zoho Recruit simplifies every step along the way.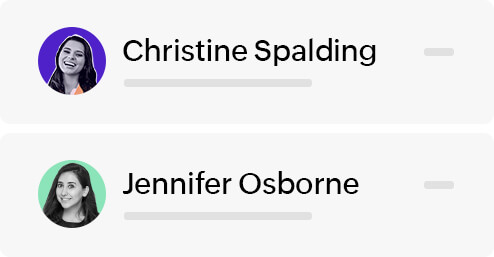 Strategize
Use portals to collaborate with teams and clients.
Map skillsets to job descriptions for seamless AI matching.
Start with referrals from those that know the job and team best.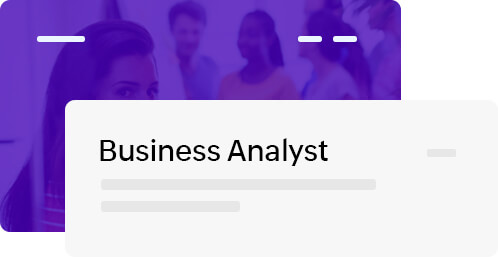 Promote
Communicate your company culture with a custom branded careers site.
Optimize your job listings for SEO and spread the word on social media.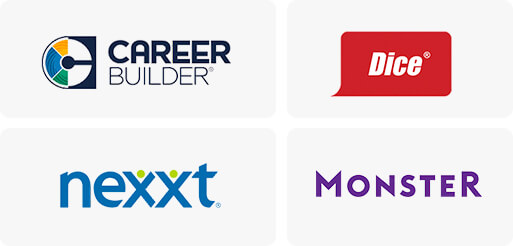 Reach
Maximize your job ad reach with one-click posting to 75+ job boards.
Parse resumes directly from top job boards with source boosters.
Boost candidate experience with our LinkedIn Easy Apply integration.
Tailor Zoho Recruit to your specific hiring objectives
AI candidate matching
List the must-have and preferred skills that you're looking for, and then let Zia, your AI assistant, instantly rank and recommend candidates based on your specifications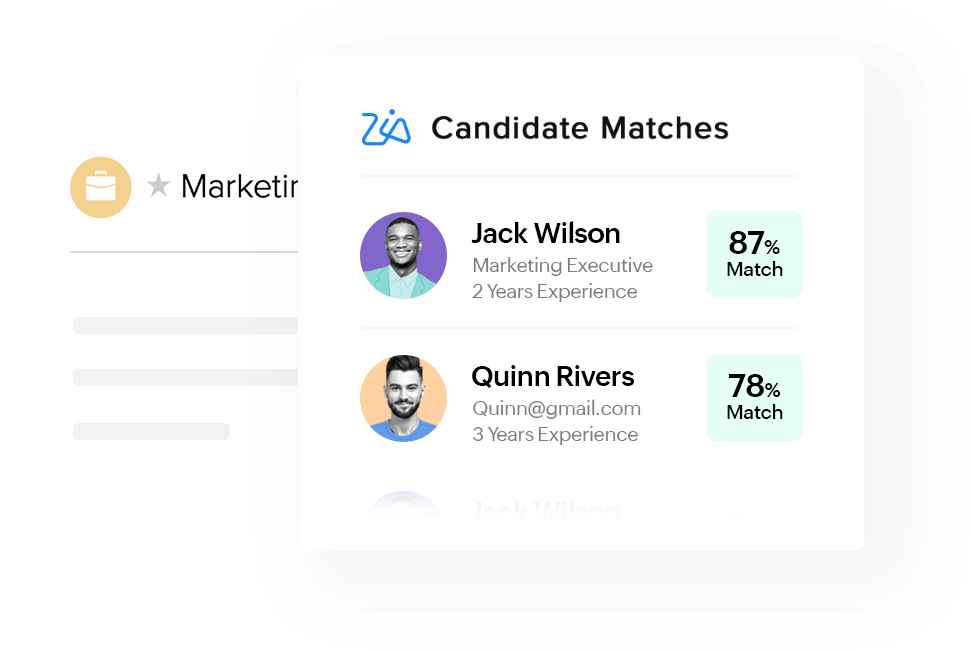 Personalized portals and licenses
Facilitate smoother collaboration across teams so you can meet your recruitment goals from anywhere in the world.

I want to improve–
Candidate interactions and tap into highly qualified talent pools
Candidate Portal
Provide your candidates with a portal to apply, track their application, and ultimately land their dream job.
I want to improve–
Placement success rates with external recruiters.
Vendor Portal
Discuss your hiring needs and maintain visibility into all outside recruitment efforts.
I want to improve–
Client satisfaction and experience.
Client Portal
Empower your clients with built-in SMS and calling, and record all correspondence in a single place.
Establish an employer brand that attracts top talent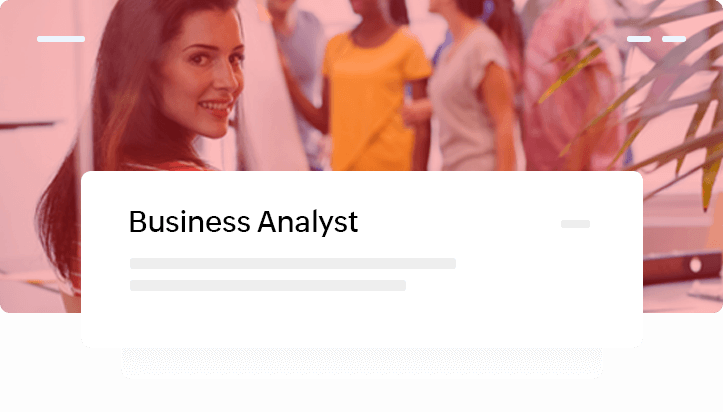 Custom branded careers site
Create mobile-optimized and SEO-friendly careers sites in over 25 languages, and reflect your organization's culture no matter where you're hiring from.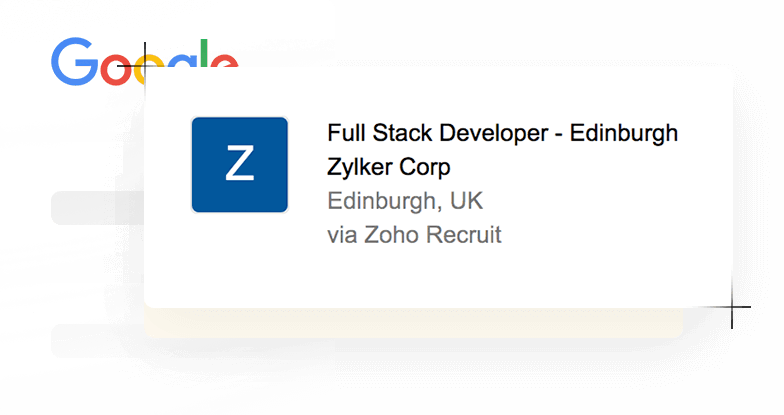 Social recruiting
Connect your careers site to your social media accounts, advertise your hiring cycles and open positions, and attract candidates who already believe in your organization.
Be everywhere your candidates expect to see you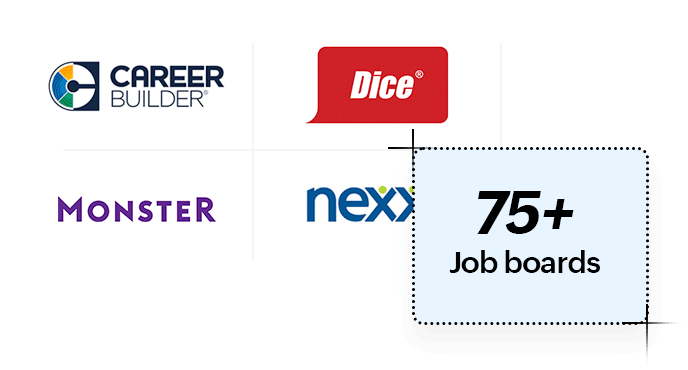 75+ job boards and source boosters
Reach candidates anywhere with instant cross-posting to premium job boards. With source boosters, you can also parse resumes and import candidate info directly from popular sites like Monster, CareerBuilder, and more.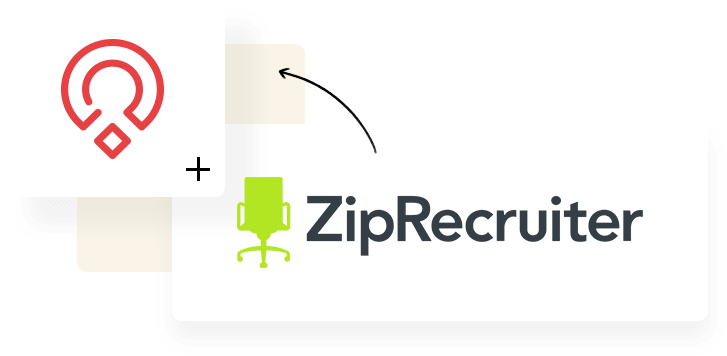 Zoho Recruit + ZipRecruiter: Better together
Publish jobs to ZipRecruiter directly from Zoho Recruit, and build a stronger candidate database.
Already posting jobs to multiple sites?
Check out Zoho Recruit's sourcing summary dashboard.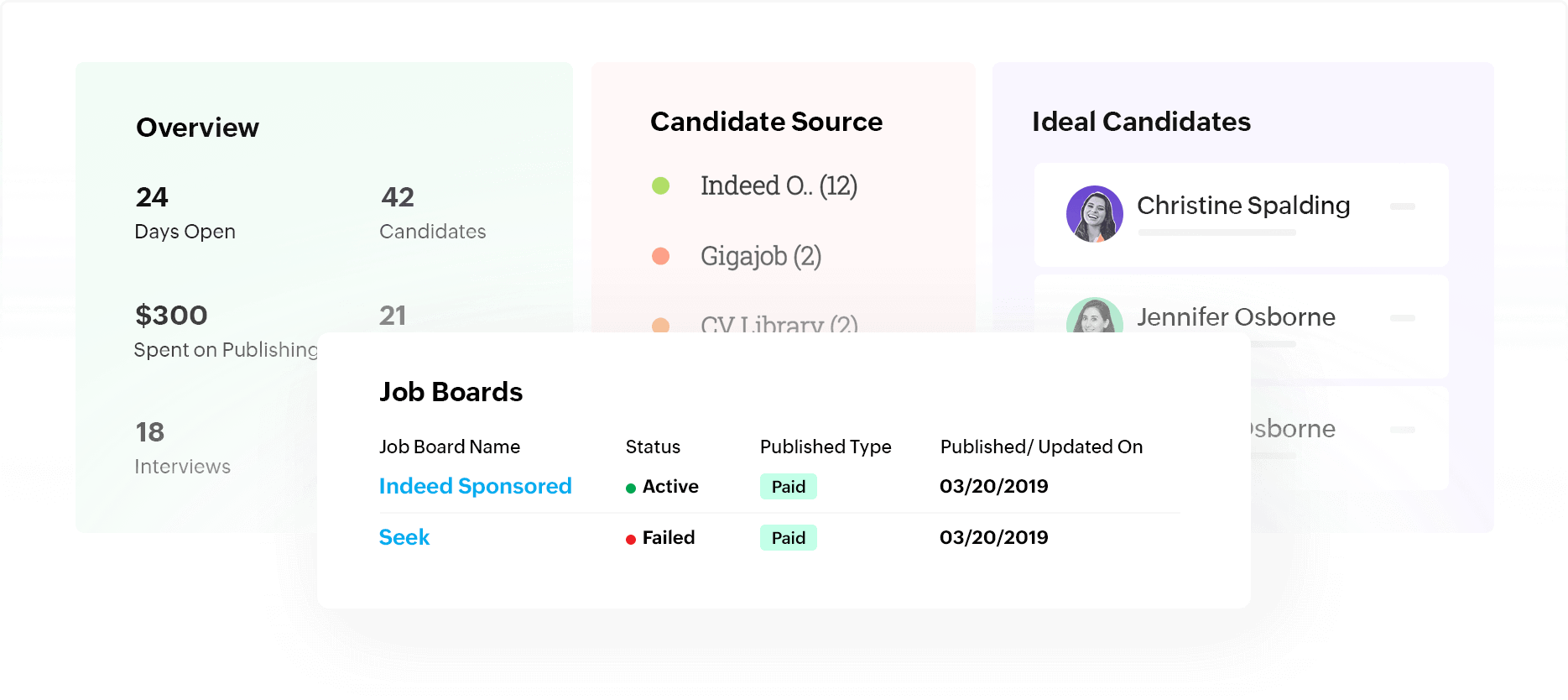 Integrations for an easier application process
google

Google

linkedin

Linkedin

twitter

Twitter
View all integrations