Manage files in one place
Documents, video clips, graphics, spreadsheets, reports—the average project entails hundreds of different files, often on dozens of different computers. With Zoho Projects, every file is centrally stored and organized, so every team member is always informed.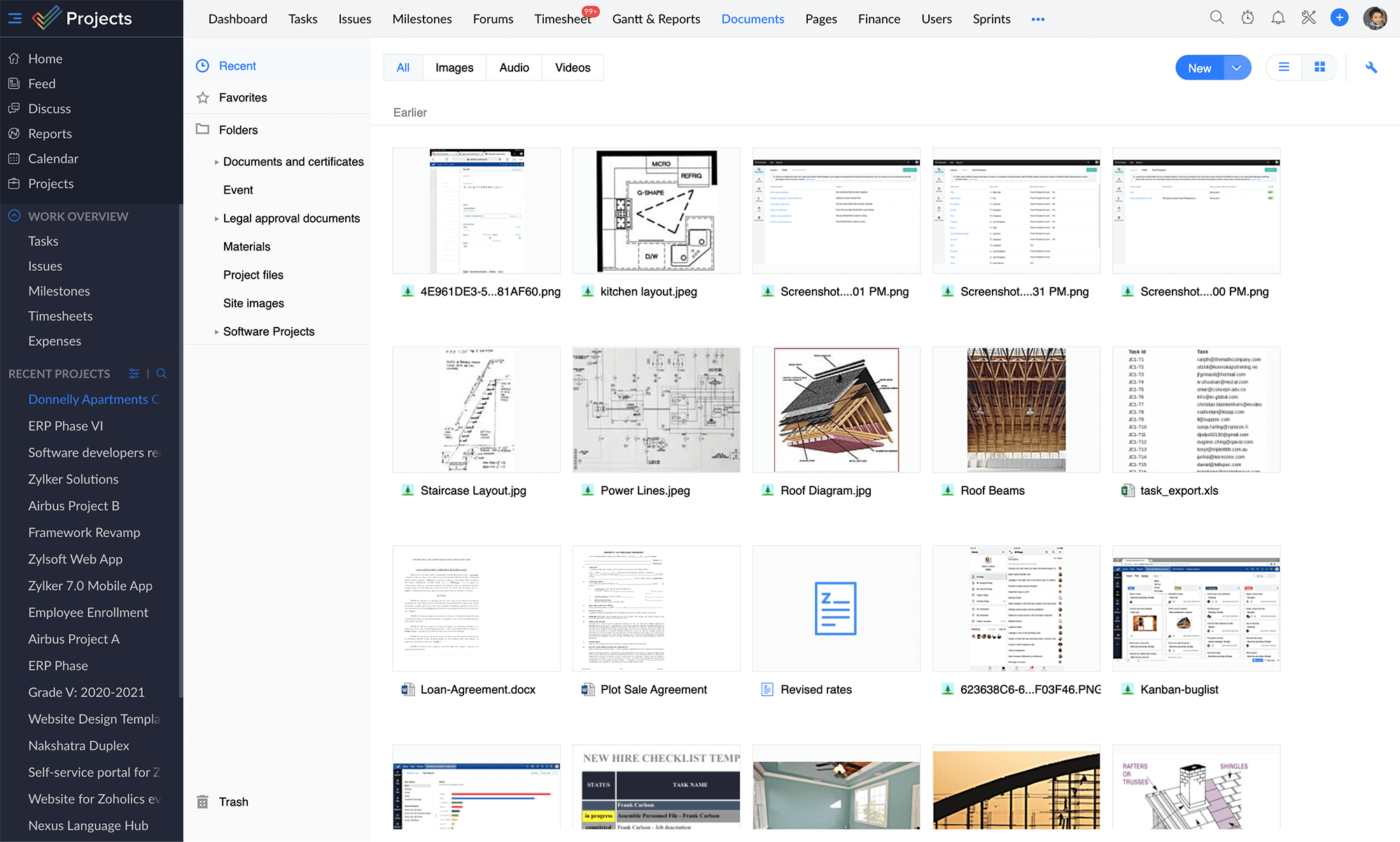 Share files from anywhere
Share files with your team from a single place. You can also associate files with tasks, and organize them into hierarchical folders that mirror your structure and workflow. Enjoy complete control with total simplicity.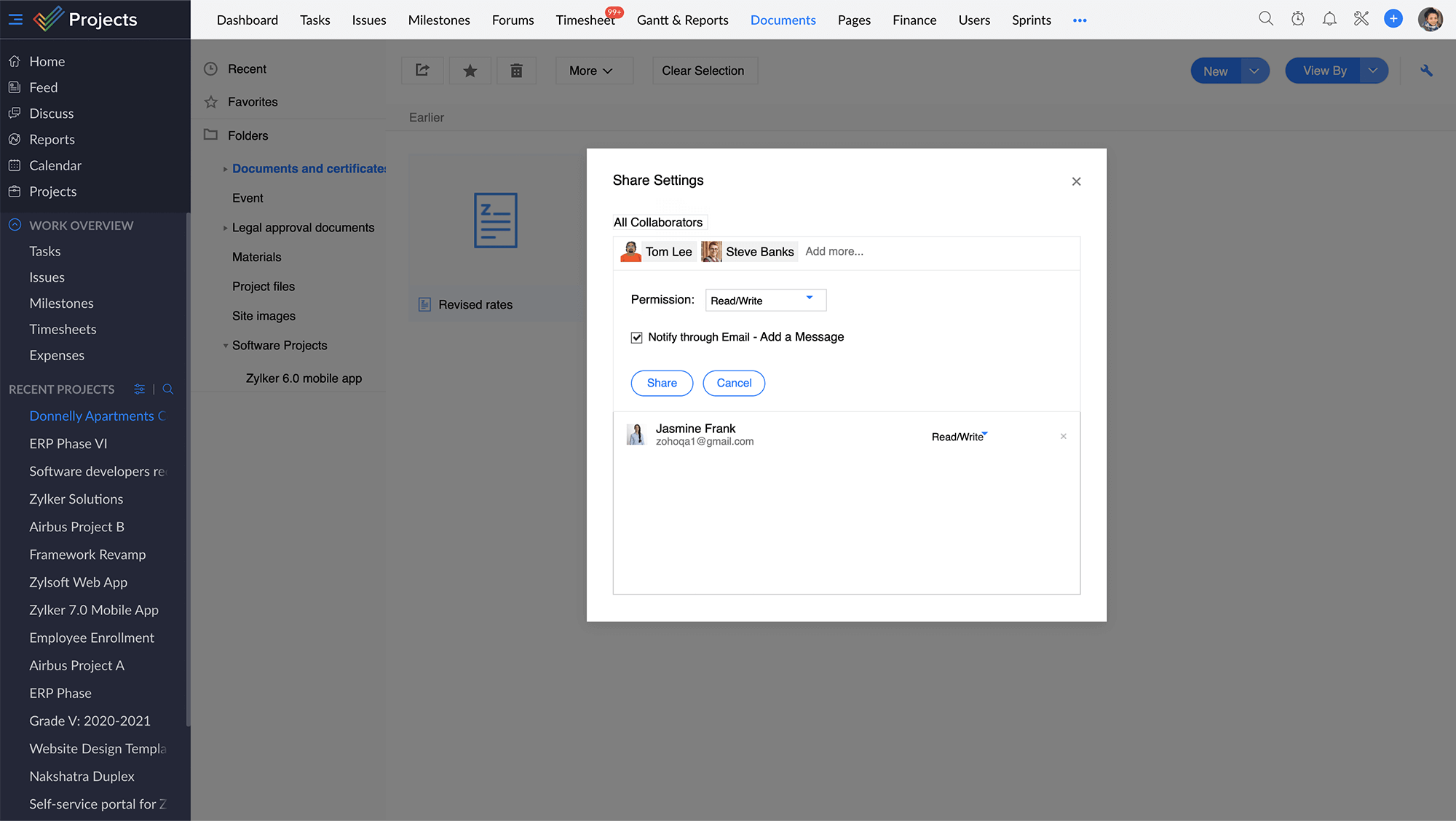 Keep track of file versions
Zoho Projects automates key document processes such as revision tracking, access control and search and retrieval. All changes are displayed with notes, dates and author information. That way everyone is always working with the latest, most accurate version of every file.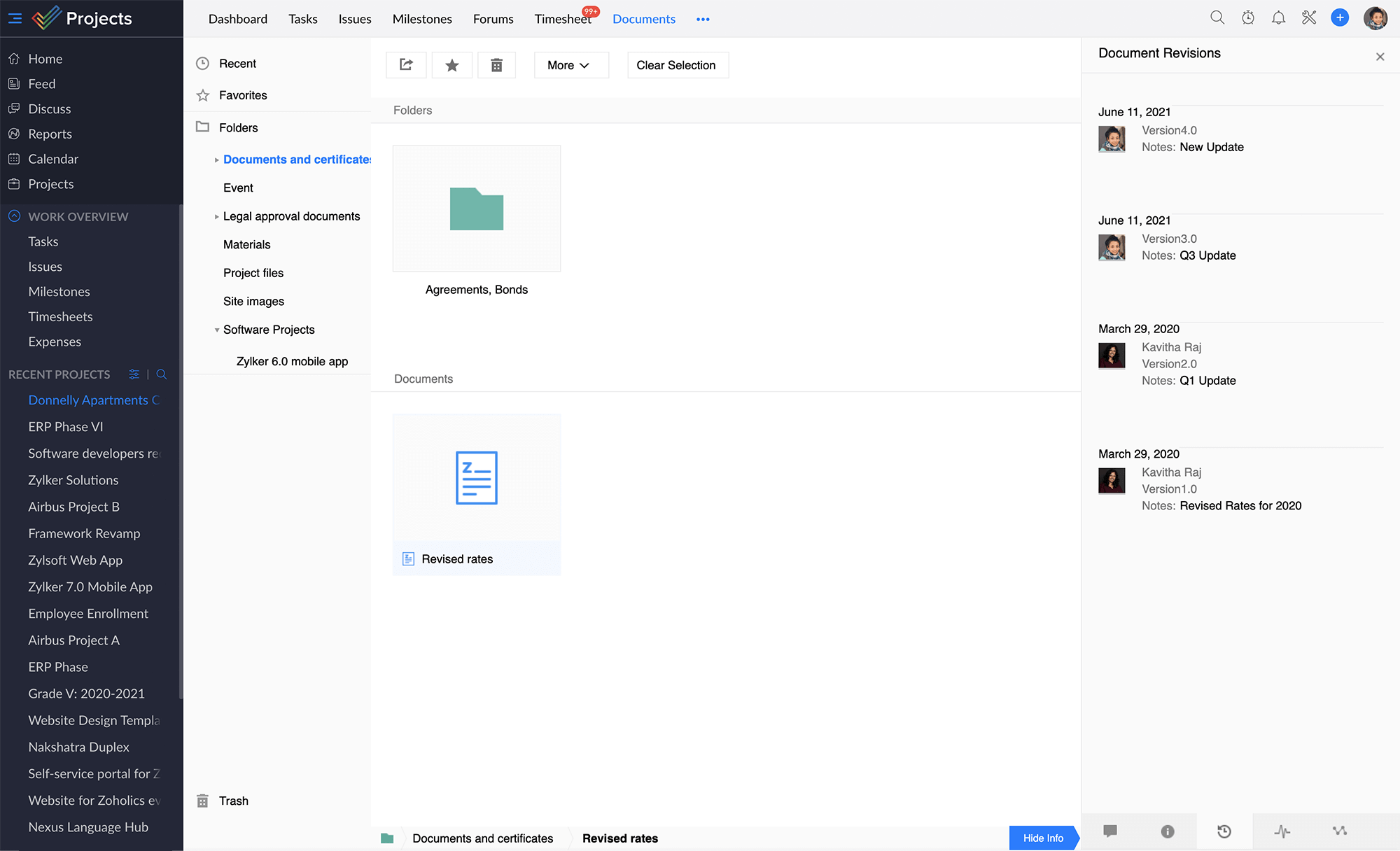 Find your files easily
Zoho Projects' powerful search tool lets you easily locate your documents within projects. Search for files by using words in the title or content and instantly view results.

Zoho Workdrive integration
With the Zoho Workdrive Integration, users can create and organize team folders, and thus collaborate with other teams more efficiently. You can also assign different roles to members of the team folders with specific access permissions.