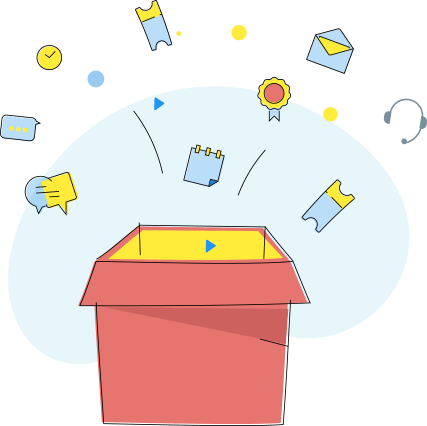 What's New in
Zoho Desk?
Zia
Augmented Intelligence for your team.
Zia is a context-aware candidate we've hired for your team. Powered by AI, she can perform crucial tasks like sentiment analysis and anomaly detection. She also doubles as a conversation assistant to help customers find solutions through ASAP, Zoho Desk's in-app customer support tool.
Blueprint
Process Management made simple and stress-free.
Blueprint helps businesses bring discipline into customer service. It lets you build processes easily, and ensure that customers get predictable, timely, and consistent customer experiences. Bottlenecks become easy to track and address. Blueprint saves your team a ton of time, and lets you focus on what's important.
Marketplace
Build, sell, and host extensions.
Zoho Desk is now listed on Zoho Marketplace and can be accessed by developers to build, host, and sell extensions. Everything built on the platform will be hosted on Zoho Marketplace, making it available to a customer base of over   million users. Now you can build niche solutions for your business and customise Zoho Desk extensively.
Radar
Real-time analytics on the go.
Radar gives agents and managers a comprehensive overview of vital customer service stats from the convenience of their mobile phones. Critical areas such as ticket resolution time, customer happiness, live traffic, and individual agent stats can be monitored on a day-to-day basis, so exceptions are caught well in time.
Need more information?
See our detailed release notes here.