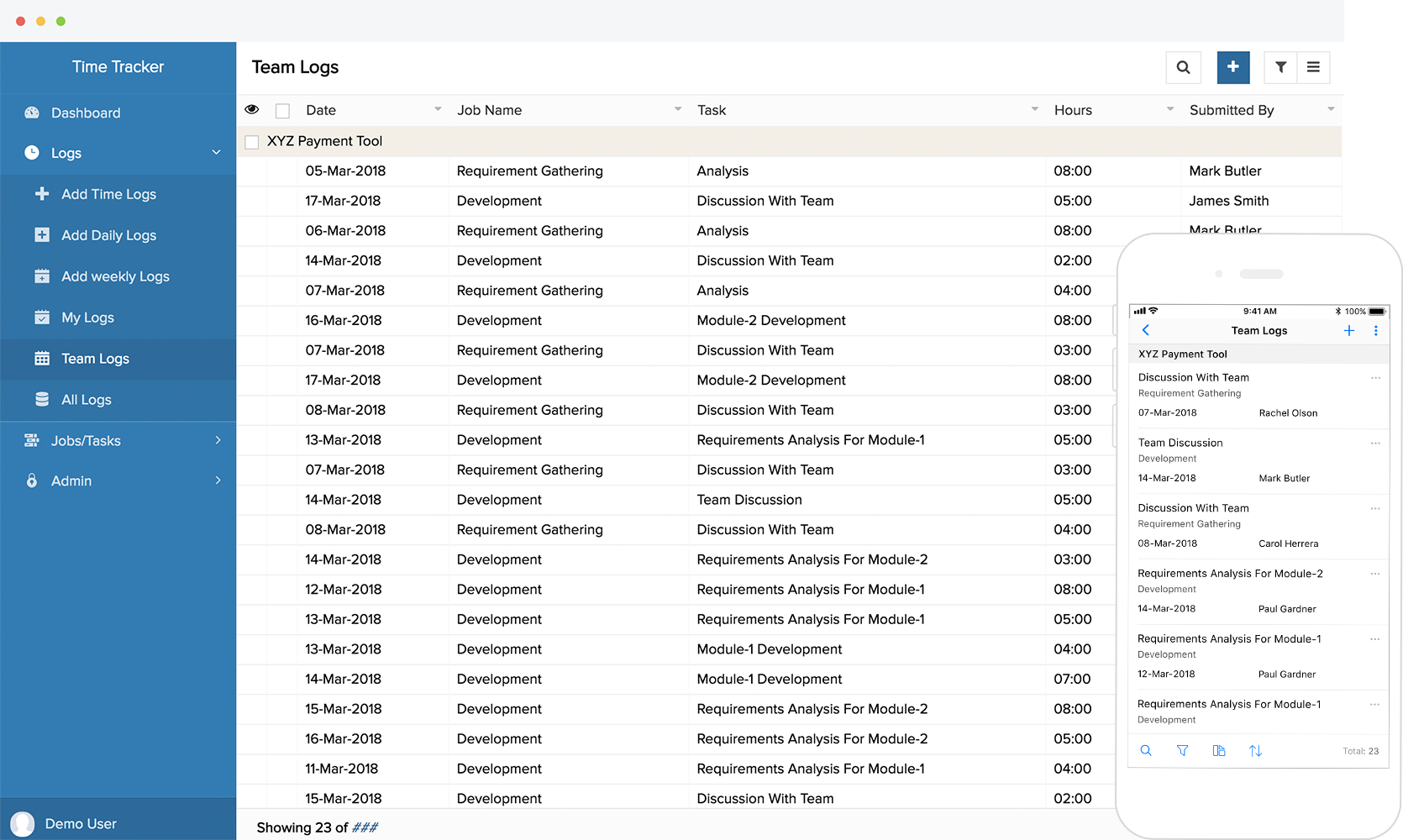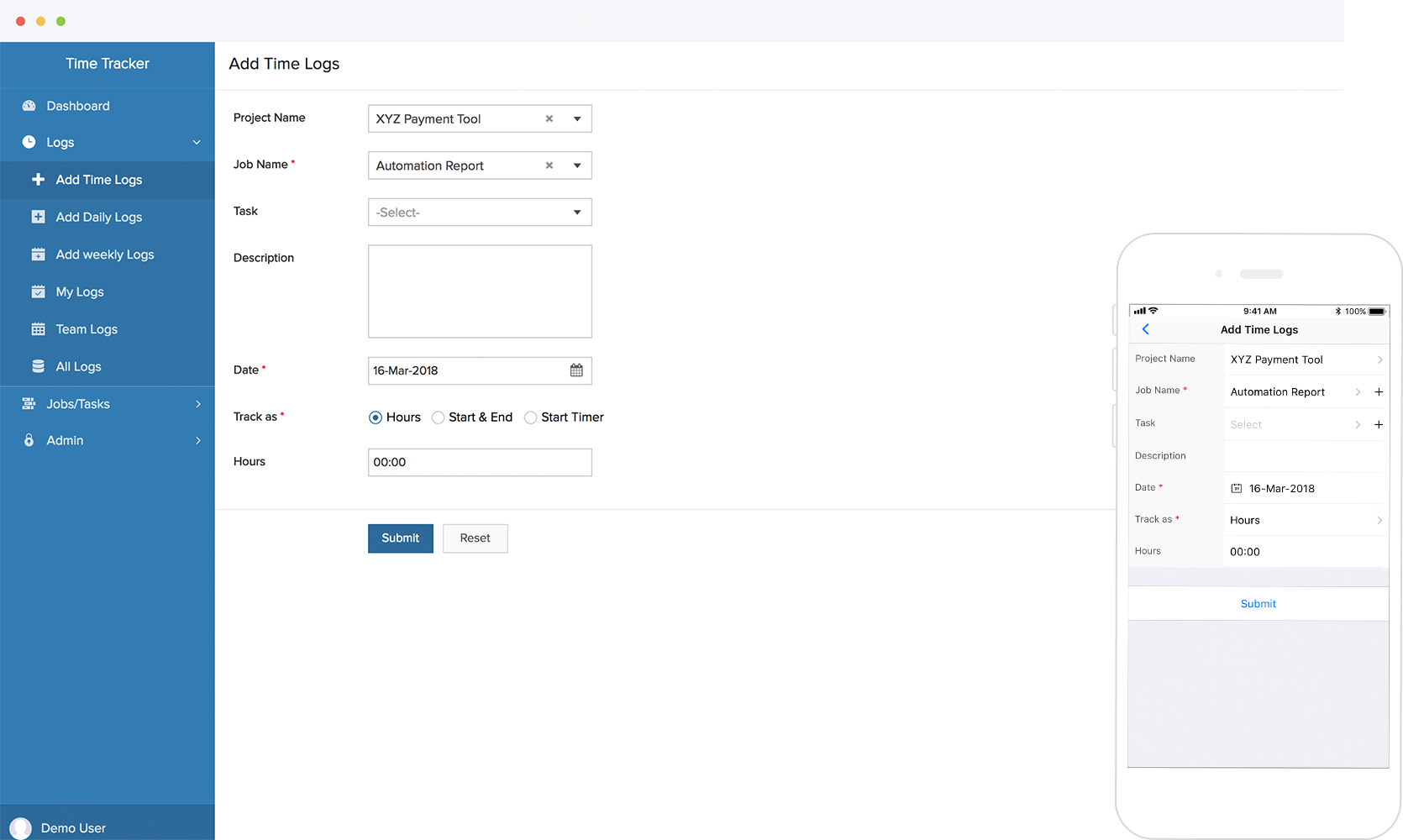 Track your time to get more done.
Divide and conquer.

Make assigning tasks easier by having all your employee details on a single page. Filter out employees who are over-burdened, and distribute work evenly.

Set goals and track progress.

Create new projects, set deadlines for tasks, and complete projects within estimated timelines. Encourage employees to record job entries  and stay on top of details like how long each task takes, who's currently working on what, and more.

Set up automatic reminders.

Automatically notify your team about any upcoming or pending tasks, and always stay up to date with your fellow team members. You can even customize the reminders by selecting how many days or how many hours prior to the deadline you'd like them to be sent out.

Make the most of your 8-hour day.

Work more efficiently by measuring the time you've spent on each task. Use the in-built timer, and identify tasks that take longer than you expect. 

Identify opportunities and boost productivity.

Reports are automatically created for every project. Use them to quickly identify opportunities, and take actions to improve project management.  

Keep track of important KPIs.

Spreadsheets are a thing of the past with this app. How is your team distributing their time across projects? Who worked the most hours this week? Find instant answers to all your questions with real-time dashboards.
But that's not all—we've got more in store for you.
Integrate easily with existing systems.

Connect your Time Tracker app with existing software systems in your organization—like payroll and HR—and sync all your processes to work together. 

Customize apps to fit your needs.

With Zoho Creator's drag-and-drop workflow builder, you can add new features or tweak existing workflows, even after you launch your apps. Add tags to easily categorize and track the different phases of your projects.

Manage tasks on the move.

Desktop or mobile, your team can access the app to view tasks, update timesheets, and submit them, in just a single click.