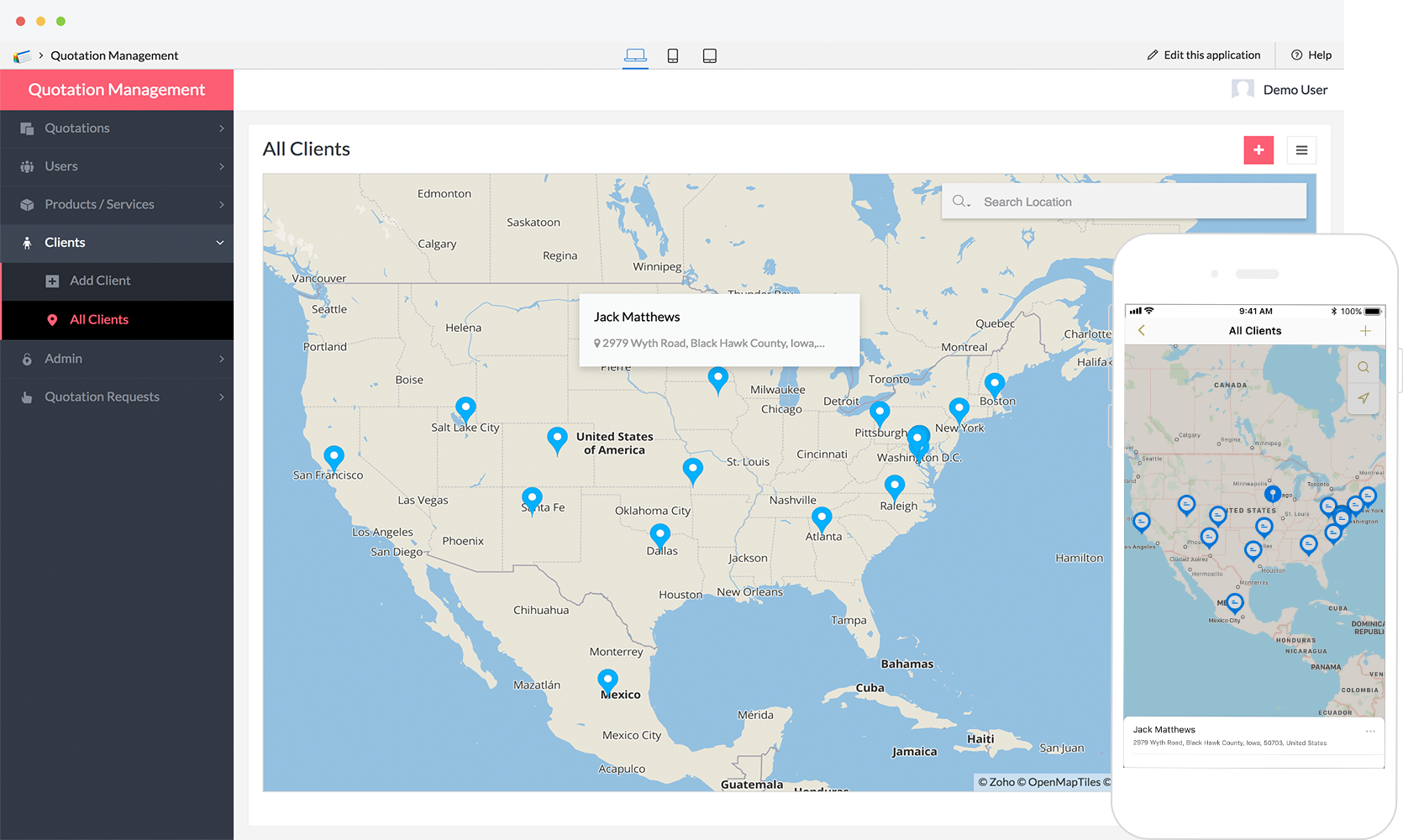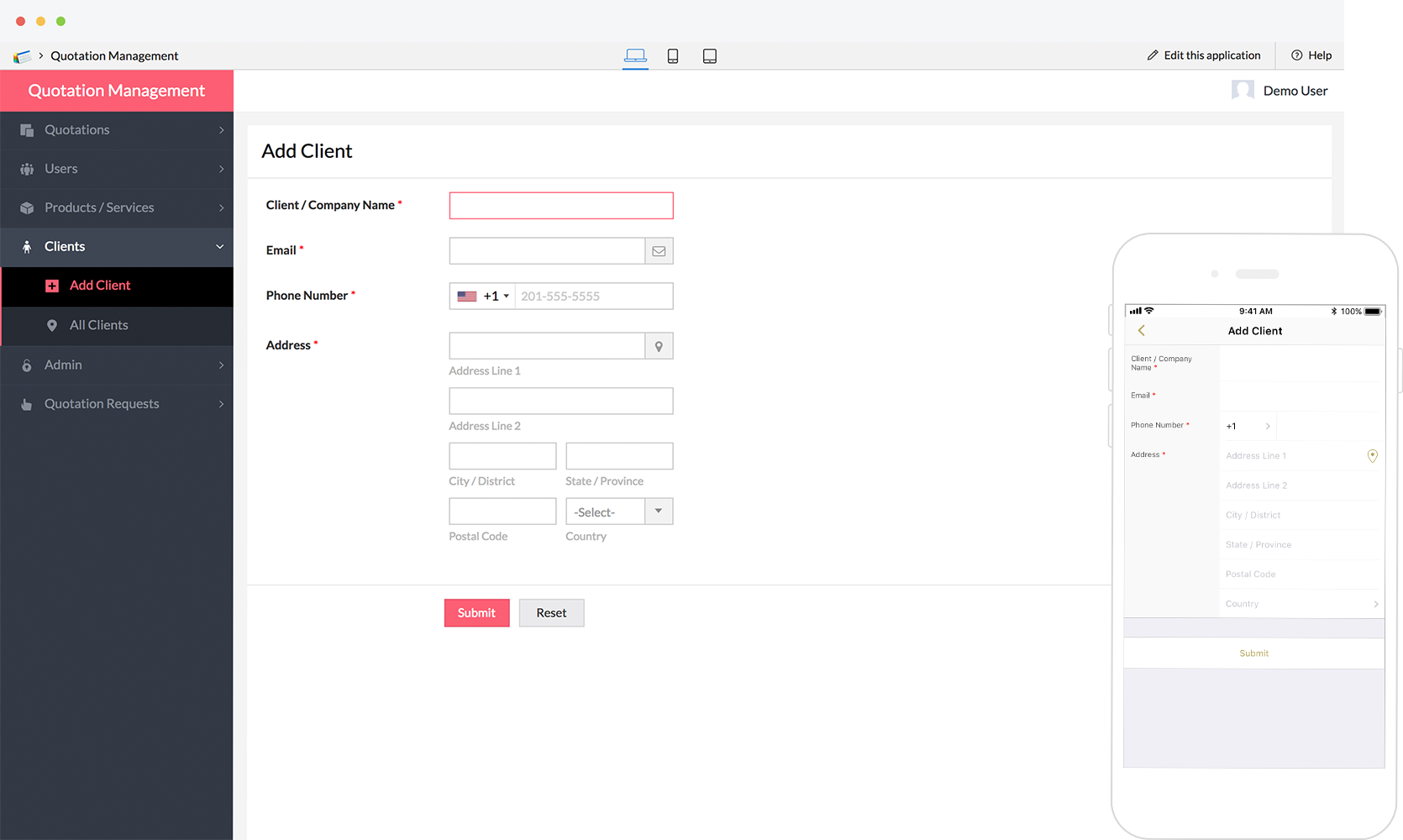 Keep pricing within reach.
Streamline quote generation.

Create full-fledged quotes with client name, quotation number, and product-related details along with personalized notes and images. Directly convert these quotes into sales orders without re-entering data and email it to your clients with a single click.

Have your entire clientele in one place.

You don't have to search through spreadsheets or multiple email threads to get client information. Store all details in a unified database and make it easy for your team and your clients to collaborate better. 

Catalogue your products and services.

Add new products and services by entering the product name, rate per unit, and a unique ID. Directly retrieve product specific details from this catalogue and use them to generate quotations.

Draw insights from data-driven reports.

As your client base grows, so does that your data. Crunch numbers, map related data, and present them in a meaningful way using Zoho's comprehensive reports. Schedule appointments, search and filter client details, and compare performance stats. 
Your app, your way.
Rethink customization with Zoho Creator.

This quotation management application is powered by Deluge – a low-code scripting language that uses logic to help you automate workflows. Need to include a new feature or alter an existing one? Just drag and drop fields from our intuitive builder and add a few lines of code. 

Anytime, anywhere, on any device.

Stay connected to your business, no matter where you are. With Zoho Creator, the apps you build or install are automatically available on iOS and Android devices. View quote requests and communicate with your clients on the go.

Break down data silos with integrations.

Apps built on Zoho Creator are tightly integrated with other Zoho products like Books, CRM, and SalesIQ, to cover all your auxiliary needs. You can use Zapier to easily integrate this app with your existing productivity applications, or with third-party apps such as PayPal and G Suite.