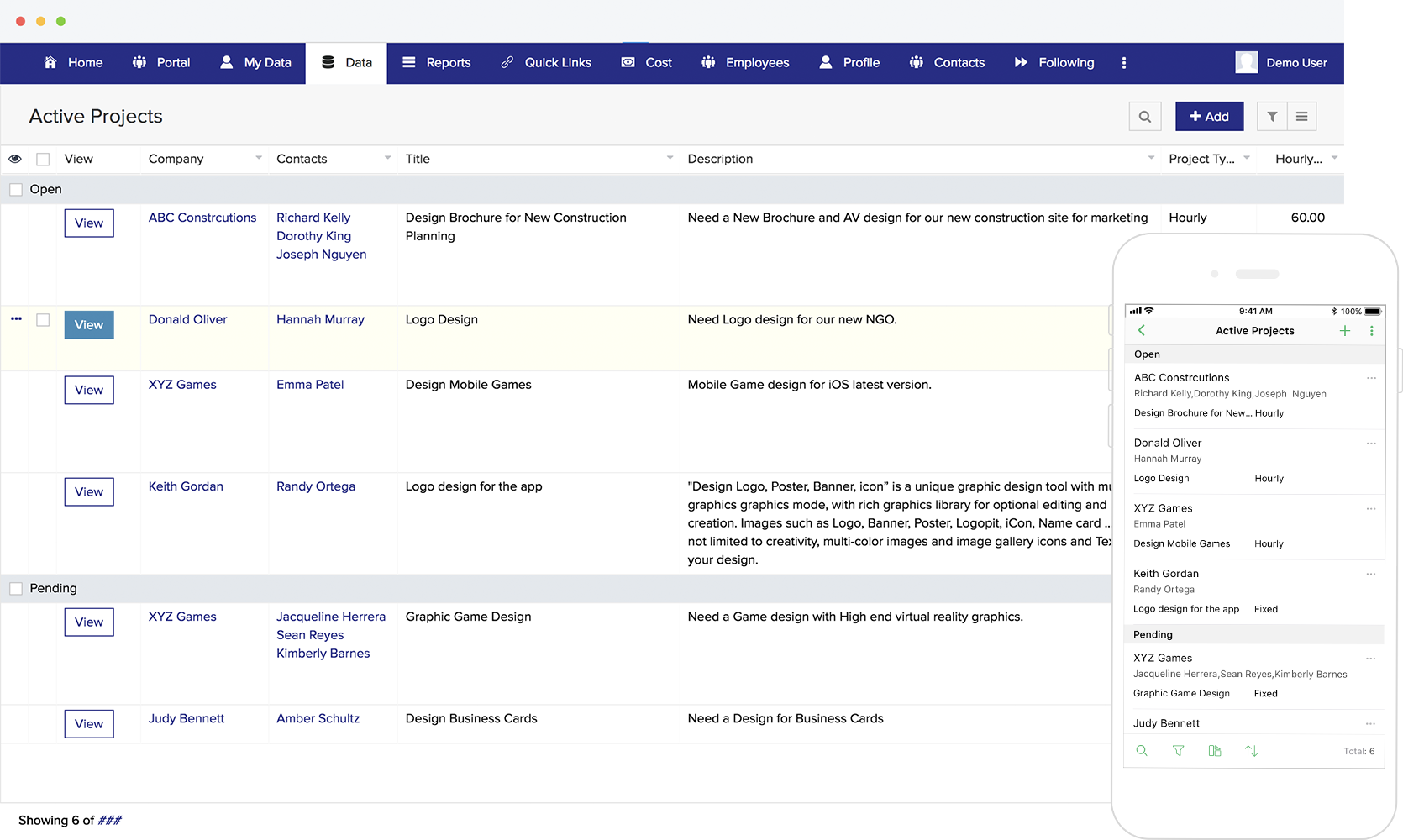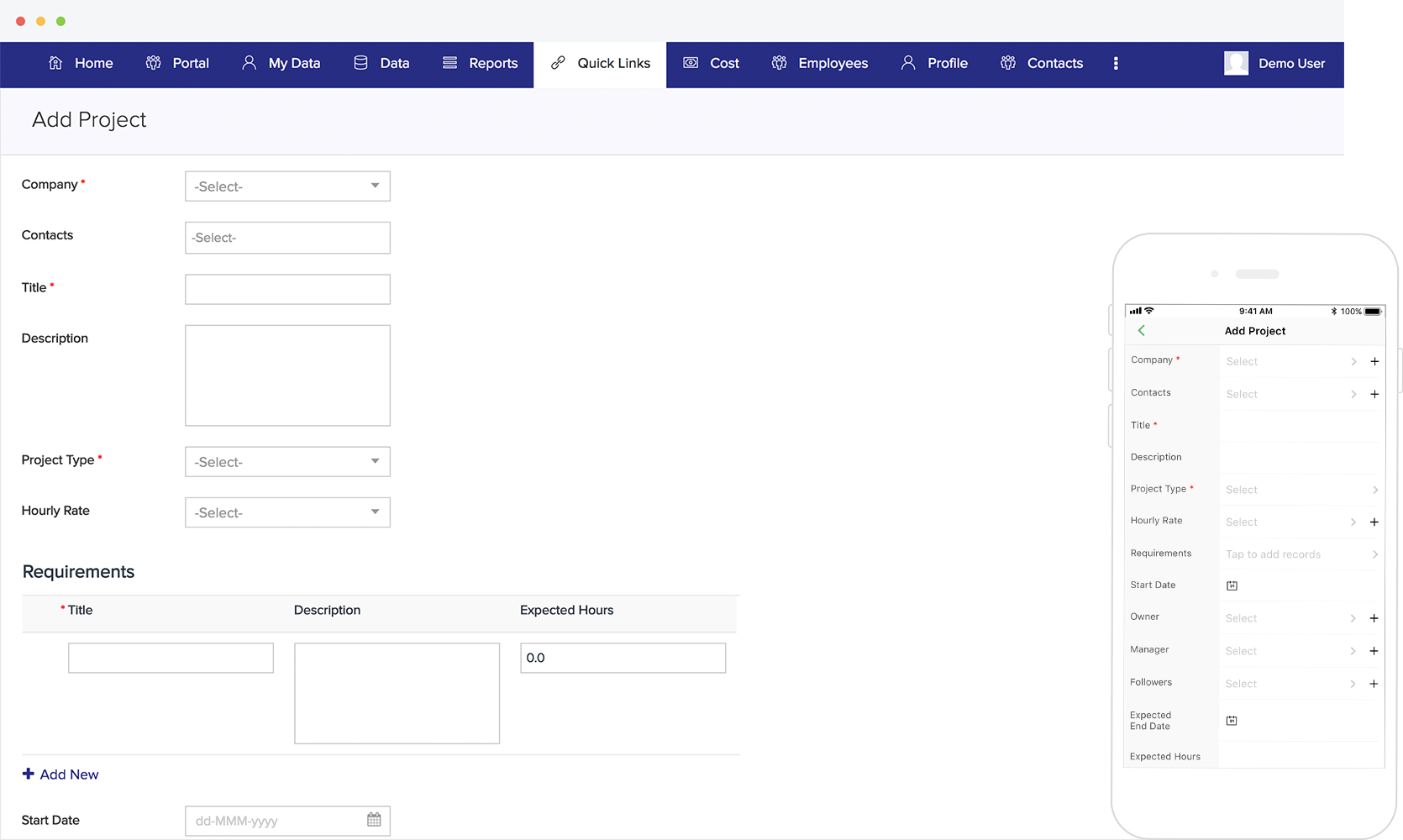 Manage your projects effortlessly, from start to finish.
Get in the know.

Our all-inclusive dashboards gives you complete visibility over your projects including details about pending tasks, employee assignments, and business entities involved. With built-in completion reports and payment status indicators, you'll never miss a transactional deadline again.

Facilitate flexible collaboration.

Empower your team to work together seamlessly, no matter how many employees, vendors, customers, and business partners are involved. Define specific app access permissions for each user group, letting them see exactly what they need to see–no more, and no less. 

Streamline execution.

Each project has a separate dashboard, giving you detailed insights into the tasks associated with it. Monitor completion statuses, ongoing activities, and costs, all from a single place. You can also set milestones to trace progress over a period of time, and get notifications when a goal is met. 

Optimize payments and invoicing.

Create printable quotes and invoices for clients at the outset of the project, based on their requirements. You can integrate with online payment portals to simplify transactions, no matter how many parties are involved.

Simplify employee payroll.

Give employees the ability to log their billable and non-billable working hours with digital timesheets, and let managers review and approve their performance. Generate and email paychecks automatically, based on the hours worked, and automatically have them emailed to the concerned individuals.

Accelerate troubleshooting.

Don't get be bogged down with endless issues. Register problems in the app the minute they occur, and follow up on them by with automatic notifications. Once the bugs have been fixed and tested, you can mark them as "Resolved" with a click of the button. 
It's not just an app. It's a platform.
Customize.

All of our apps are fully customizable, right out of the box. Our drag-and-drop form builder, coupled with the guided scripting feature, allows you to add limitless functionality to it. For example, you can easily build multi-level approval or customer satisfaction modules, and set them up to work in smooth conjunction with the app.

Go mobile.

For every app you access on your computer, there's a fully optimized native application waiting for you on your smartphone. Enjoy all of your app's features, no matter where you are, or what device you're using. Every function is at your fingertips, from monitoring spending reports to assigning employee roles.

Integrate.

We're flexible. Zoho Creator features integrations with a range of major software solutions, like G Suite, Zapier, and Salesforce, to ensure seamless connectivity between your productivity applications. You can also integrate with team collaboration tools like Slack and Basecamp, or accounting software like Quickbooks, Zoho Books, and Xero.