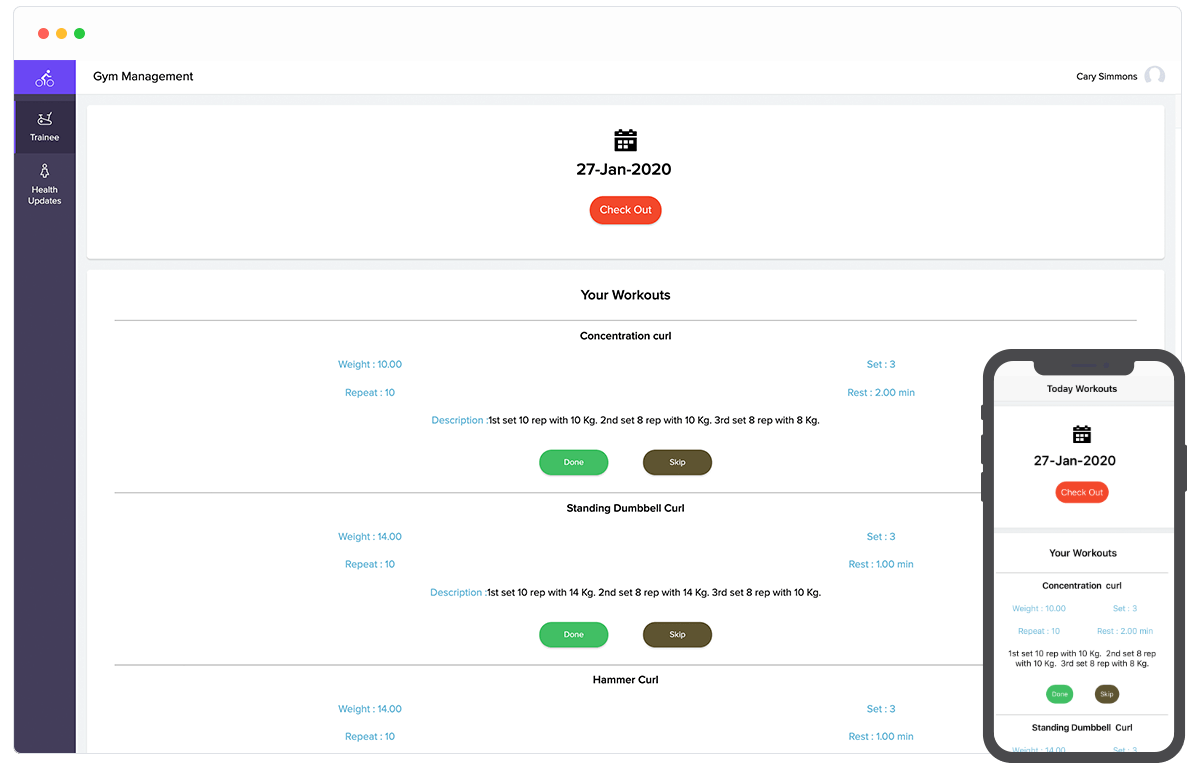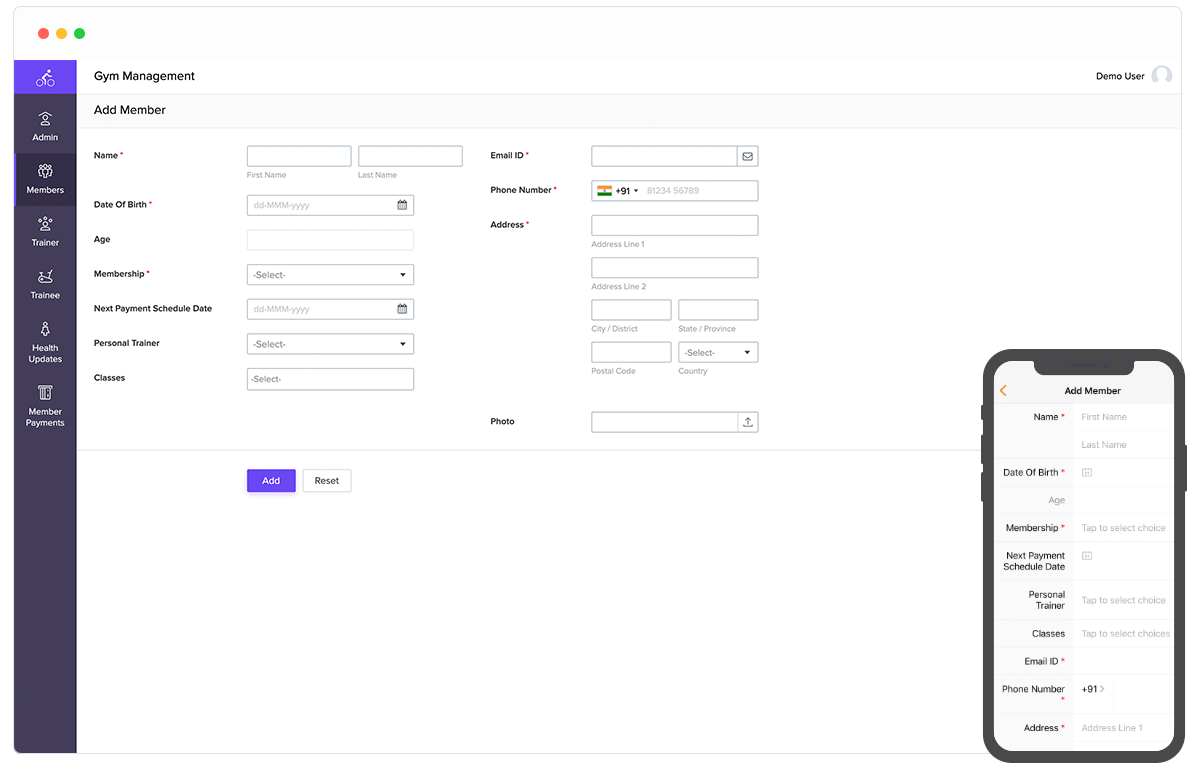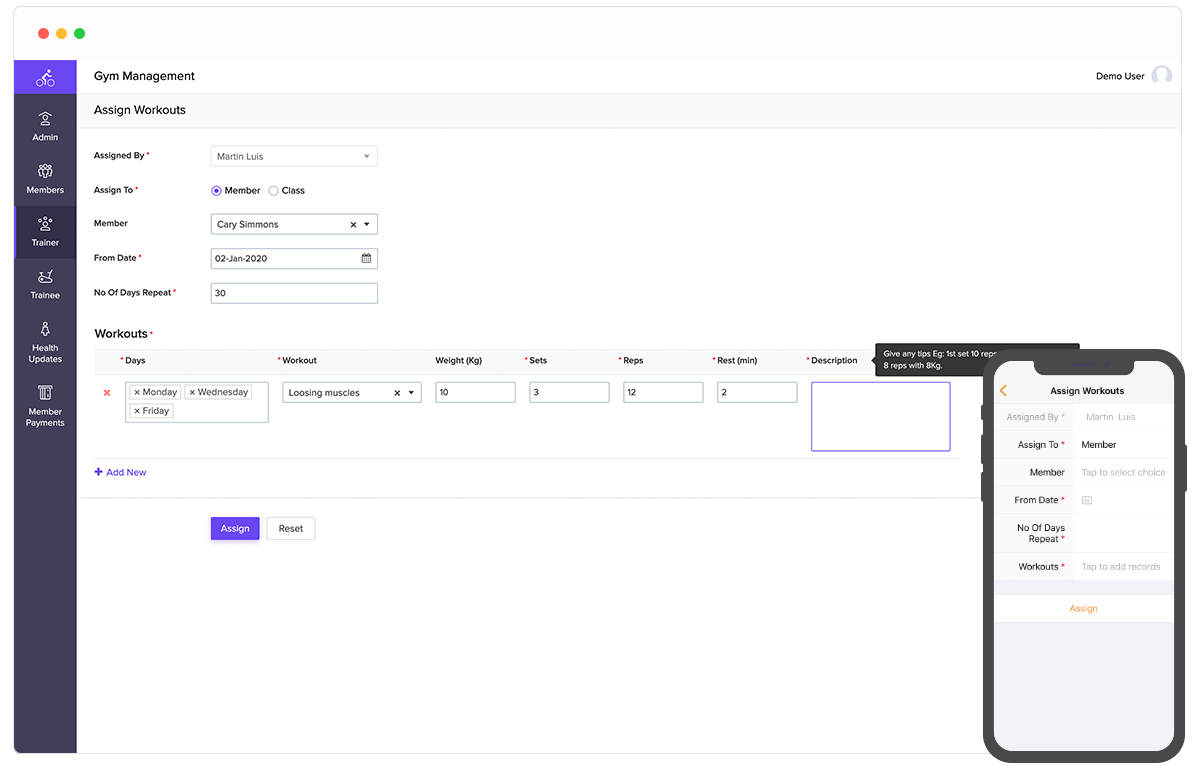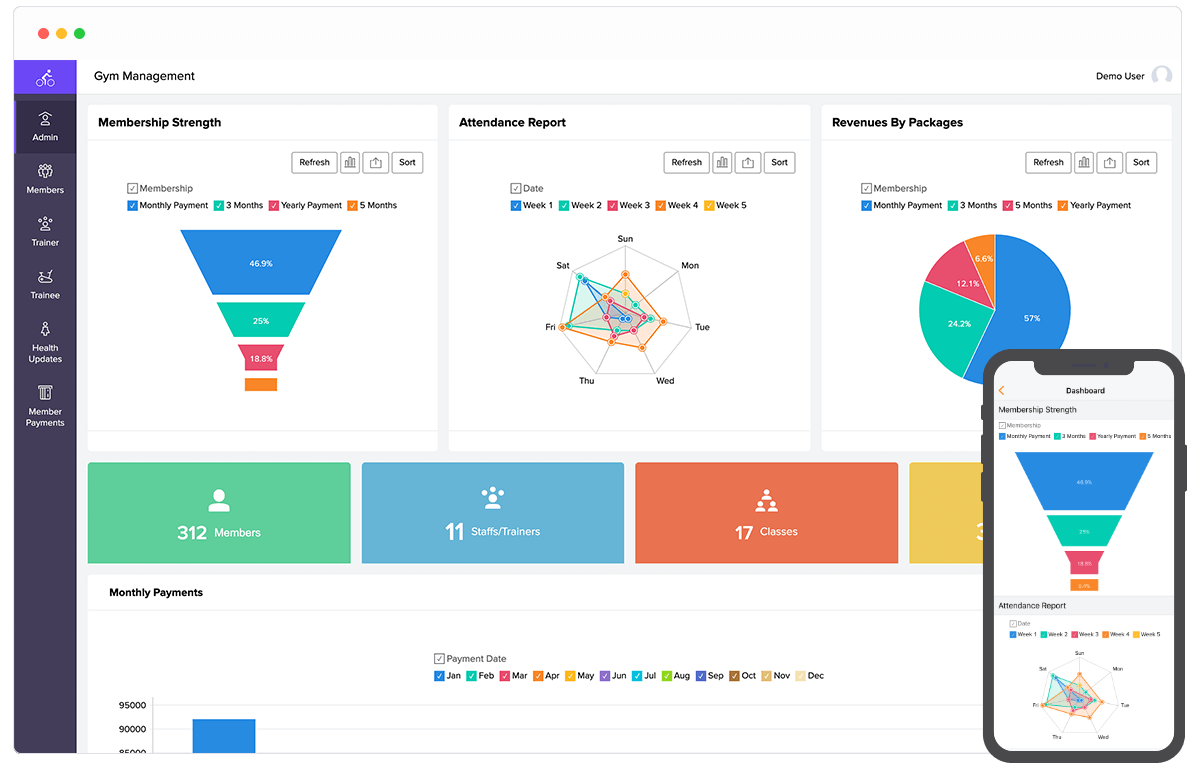 Let gym management software do the heavy lifting for you
Membership management 

Manage your gym's entire client cycle, from member sign-ups to membership contract renewal and payment processing. Our gym management application lets you categorize clients into different profiles and helps you to be stay updated with their favorite workouts, birthdays, training sessions, and diets. 

Class scheduling 

This app is ideal for creating schedules for clients and ensuring that trainers are available. You can track the number of members in various classes and analyze the busiest times of the day, to manage your trainers' schedules more efficiently. Opening new sessions, monitoring staff availability, rescheduling classes—everything can be done with the app's simple drag and drop interface. 

Health updates

With this feature, you can provide your clients with regular fitness notifications. Analyze their activities over a period and suggest suitable training, or map your members' progress to help them focus on their fitness goals.

Payment processing

The app lets you simplify and secure your entire billing process, and get payments on time, stress-free. Send automated reminders to ensure members pay promptly, and get notified if anyone misses a payment. The reporting feature also lets you keep track of your finances and business performance.
It's not just a gym software—it's a platform
Customize.

With Zoho Creator's drag-and-drop workflow builder and guided scripting, you can include new features or modules without breaking a sweat. Customize your gym management application to implement features that suit your fitness club's needs.  

Go mobile.

Any application built on Zoho Creator is instantly available on any device or operating system, putting your gym's administration in the palm of your hand and on your desktop. Create or adjust bookings with your client, no matter where you are. And get a self-service dashboard with all  your mission-critical information and reports in one place.

Integrate.

Connect your Gym Management app with existing systems in your organization—like your CRM, payroll, or any other third-party software—and gain access to the information you need, without any disruptions.