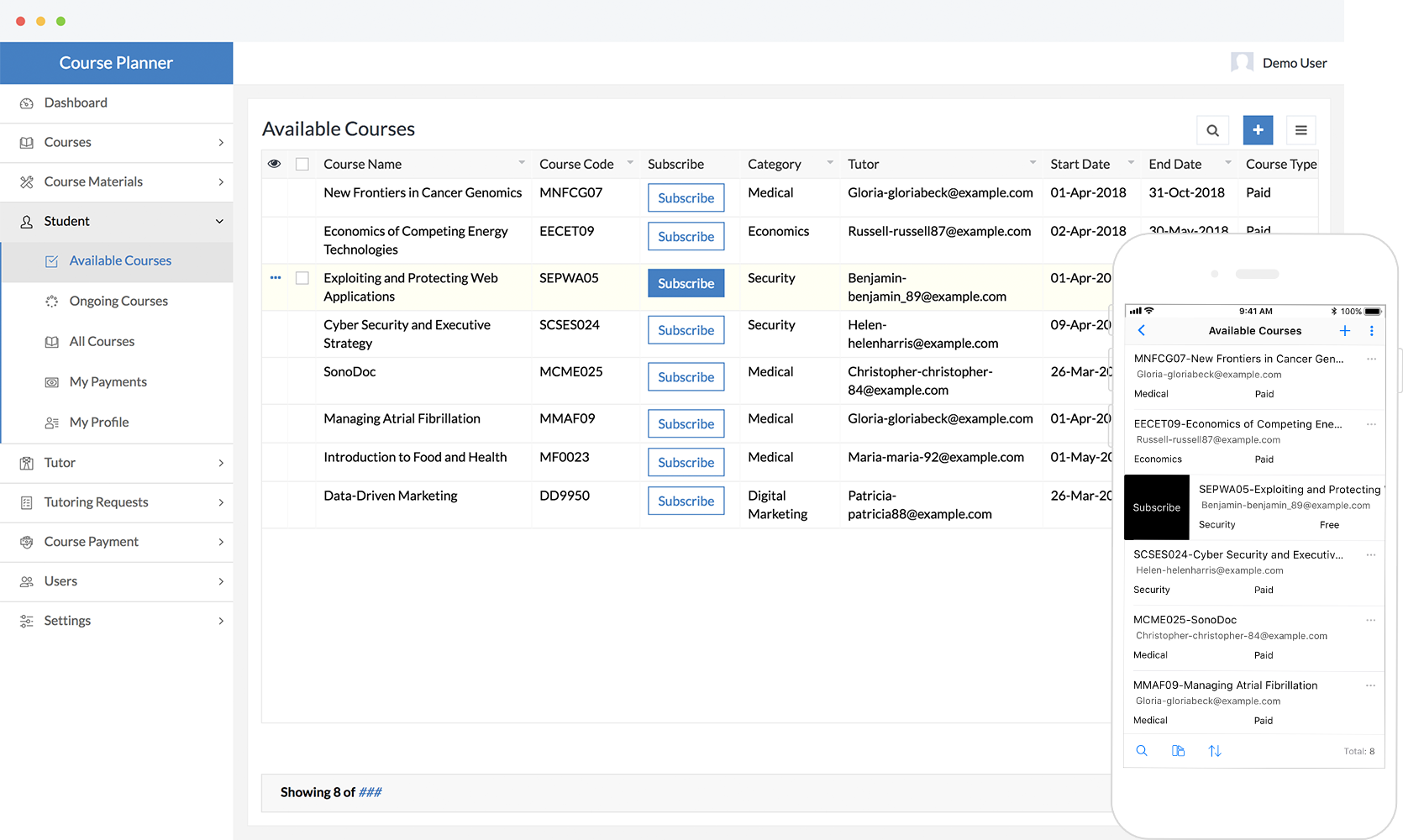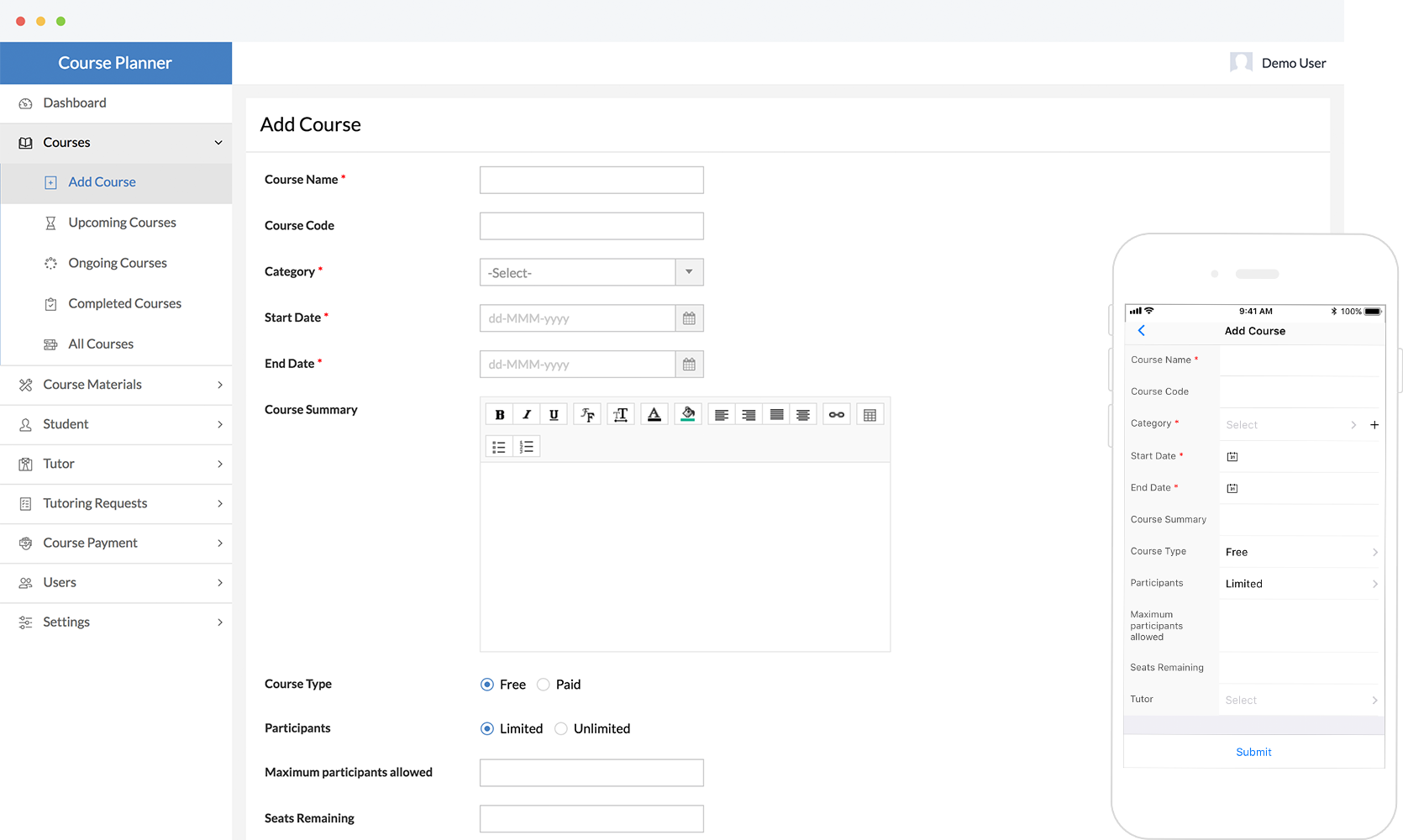 One course management software to manage all your students, tutors, and curriculum.
Gain complete visibility.

The extensive dashboard displays an overview of students enrolled, tutors available, courses open, payments received, and more. And with a built-in graph displaying net revenue earned over time, you can conveniently keep track of your revenue from each course you offer.

Keep students informed.

Keep pupils up to speed about course details and tutor availability by simply sharing this curriculum management software with them. They can also sign up for new courses, or unsubscribe from any they're already enrolled in, with the click of a button.

Boost tutor engagement.

Provide tutors with increased visibility about the courses they offer. They can keep an eye on how many students are enrolled for each course, and metrics such as turnout, payment statuses, and more, without having to leave this course management software.

Streamline payments.

Eliminate the confusion of  pending payments and missed dues. Direct users to payment gateways the minute they register for paid courses, and keep tabs on fees paid with detailed reports. Manage alerts and notifications for successful payments or payment failures, push payment status to other reports and more on the fly, with this multi-purpose curriculum software.
It's more than just a curriculum mapper or a course planner. It's a full-fledged digitization platform.
Customize.

All our apps are fully customizable, right out of the box. Coupled with the guided scripting feature, our drag-and-drop form builder allows you to add limitless functionality to your app. You can easily build installment-based fee collection modules or daily attendance trackers, and set them up to work in smooth conjunction with the app.

Go mobile.

For every app you access on your computer, there's a fully optimized native one waiting for you on your smartphone. Enjoy all the features of your app wherever you go, and on any device. From adding new courses to viewing scheduled classes, everything's possible.

Integrate.

We're flexible. Zoho Creator features integrations with a host of major software solutions, like Zapier, Paypal, and Salesforce, to ensure seamless connectivity between your productivity applications. You can also integrate with office suites like G Suite and Zoho Docs to host reference documents that students can access.