To each team their own.
Create a public group to give everyone in your network a transparent view of what your team is working on. For sensitive information, create a private group to make sure nothing slips through.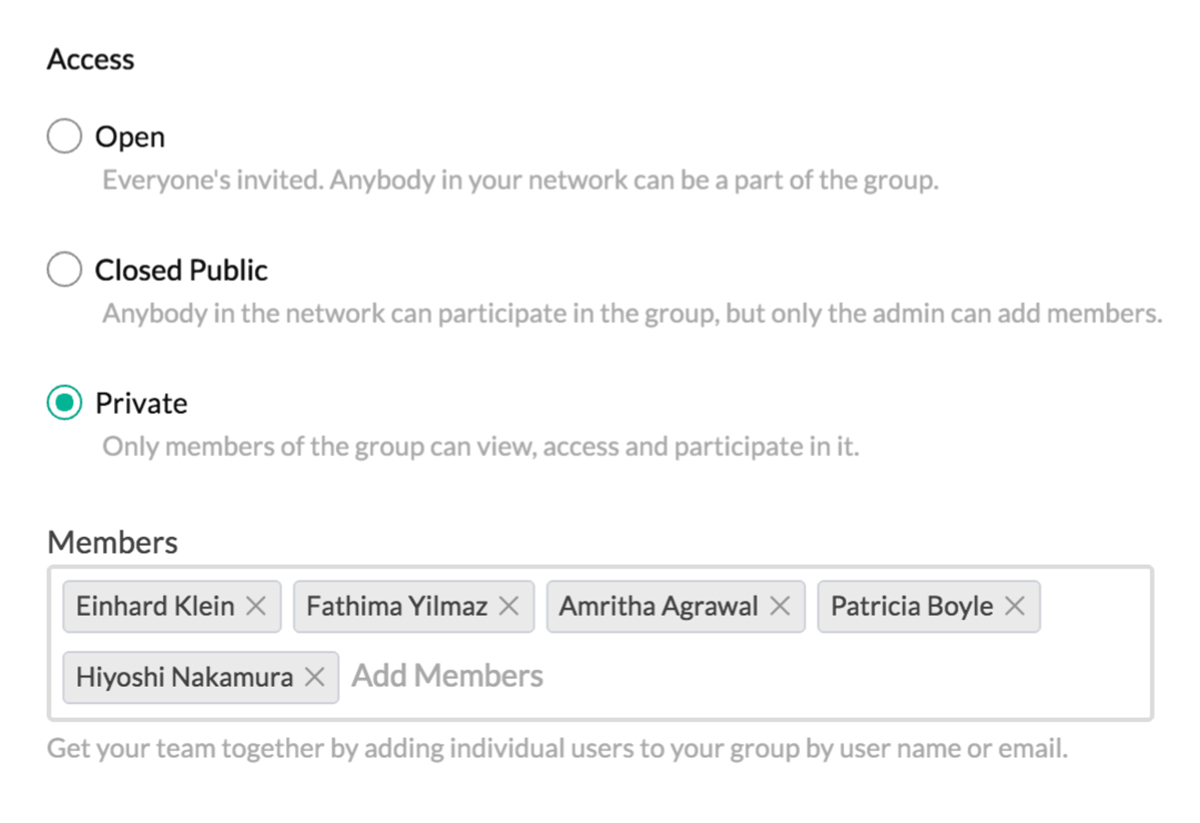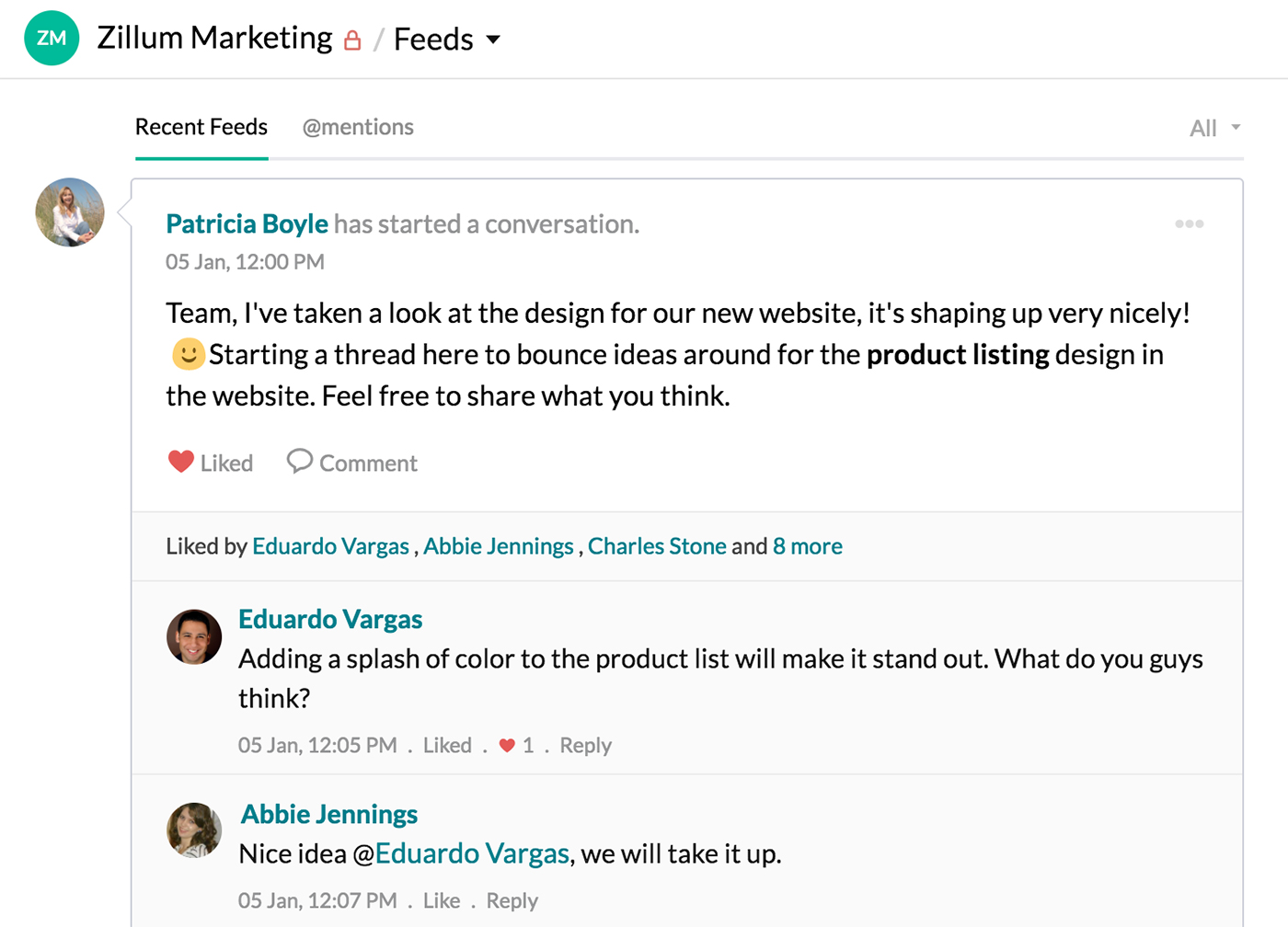 Forging ideas from within.
Inspiration can come at the most unexpected times. A post in your group is all it takes to share ideas and get your team involved. The group wall is where a post turns into a team conversation, where discussions lead to more ideas, where ideas get refined, ready to be translated into teamwork.
Equip your team with the right tools.
When information is easily accessible, when processes are automated, and when your team's schedule stays updated, work gets done effectively. Boost team productivity by getting our in-built tools to work alongside your team.
Neatly organize all the files related to your team's work, and quickly create and share documents, spreadsheets, and presentations together, from within your group. Learn More
Create simple yet powerful forms using our drag-and-drop builder and customize workflows to tune the form to the way your team works. Learn More
Learn from each other by sharing what you know. Structure shared knowledge using manuals, and make the process of discovery a collaborative one. Learn More
Create events, track RSVPs, set reminders, and maintain your schedule, even when on the move. Learn More
Multiple applications make it easy for your team to get work done, but constant hopping between tabs isn't easy. Use integrations so all your apps talk to your team on a single page.
Learn More
Everyone's invited.
As your business expands, you'll frequently have to collaborate with consultants, contract employees, interns, and anyone who adds value to your work. Add them as External Users to your group, so all the right people are right where you need them.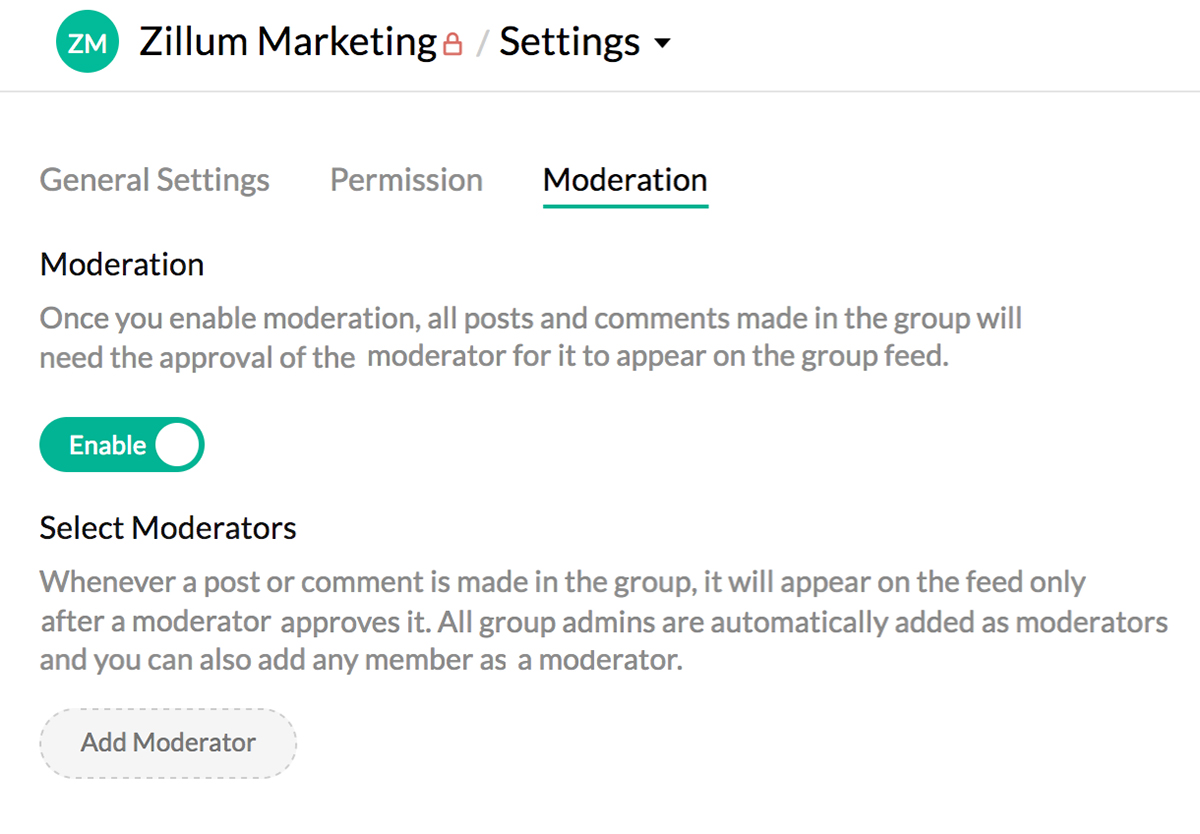 Take control of your group.
Enable moderation to approve posts and comments made in your group before they could be shared, making sure all the sensitive content is kept private. Activate or disable apps and widgets, and keep your group tailored to your team's needs.