Engage your subscribers from the start.
Send emails that resonate with your subscribers as soon as they sign up, using a signup-based autoresponder. With the help of subscriber information from the sign-up forms, you can effectively schedule further messages. This way, you can make sure that your emails are only sent to interested subscribers.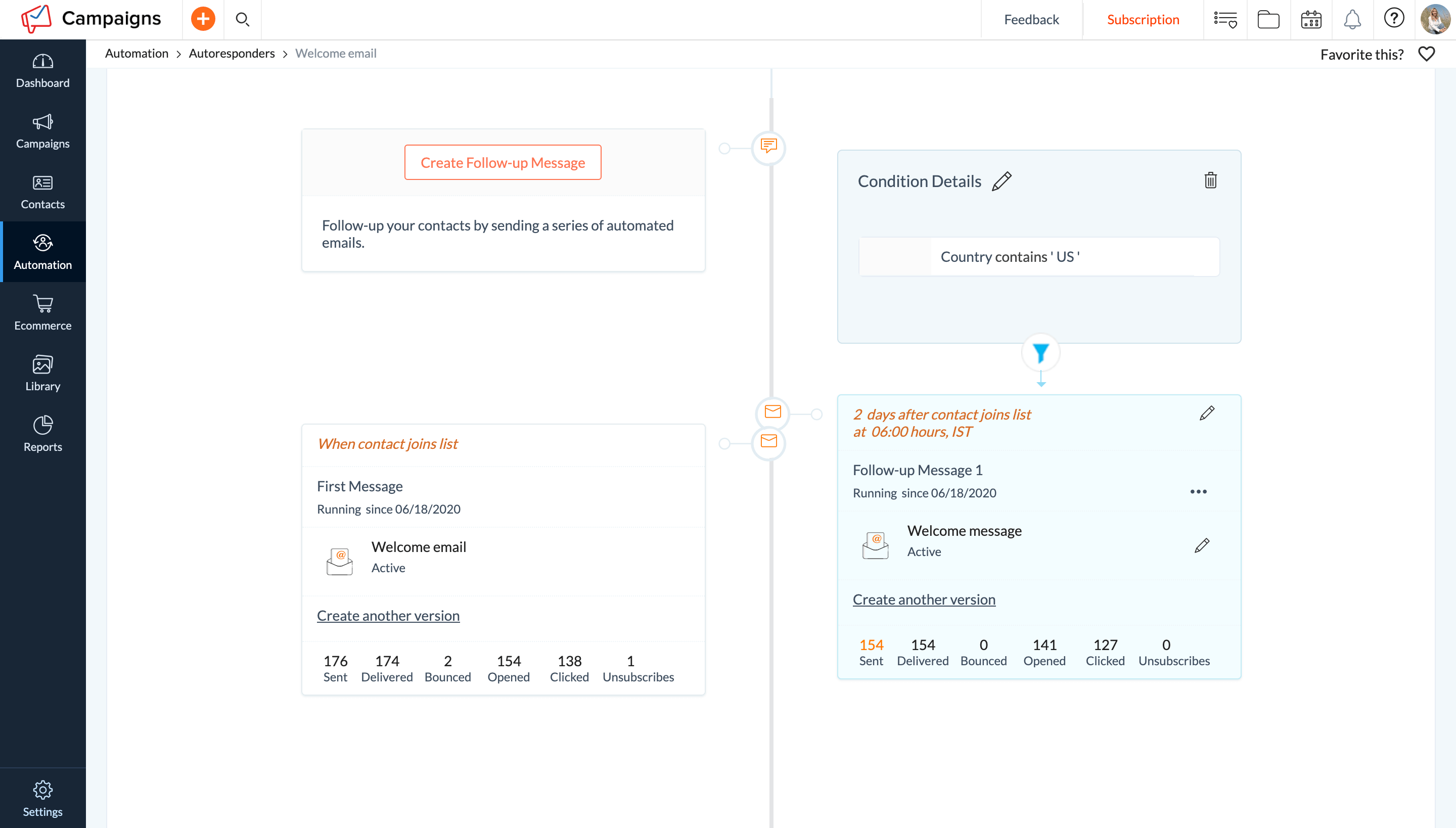 Conveniently follow up with your leads.
You can continue to engage your subscribers depending on how they've responded to your previous messages by sending a series of specific action-based emails.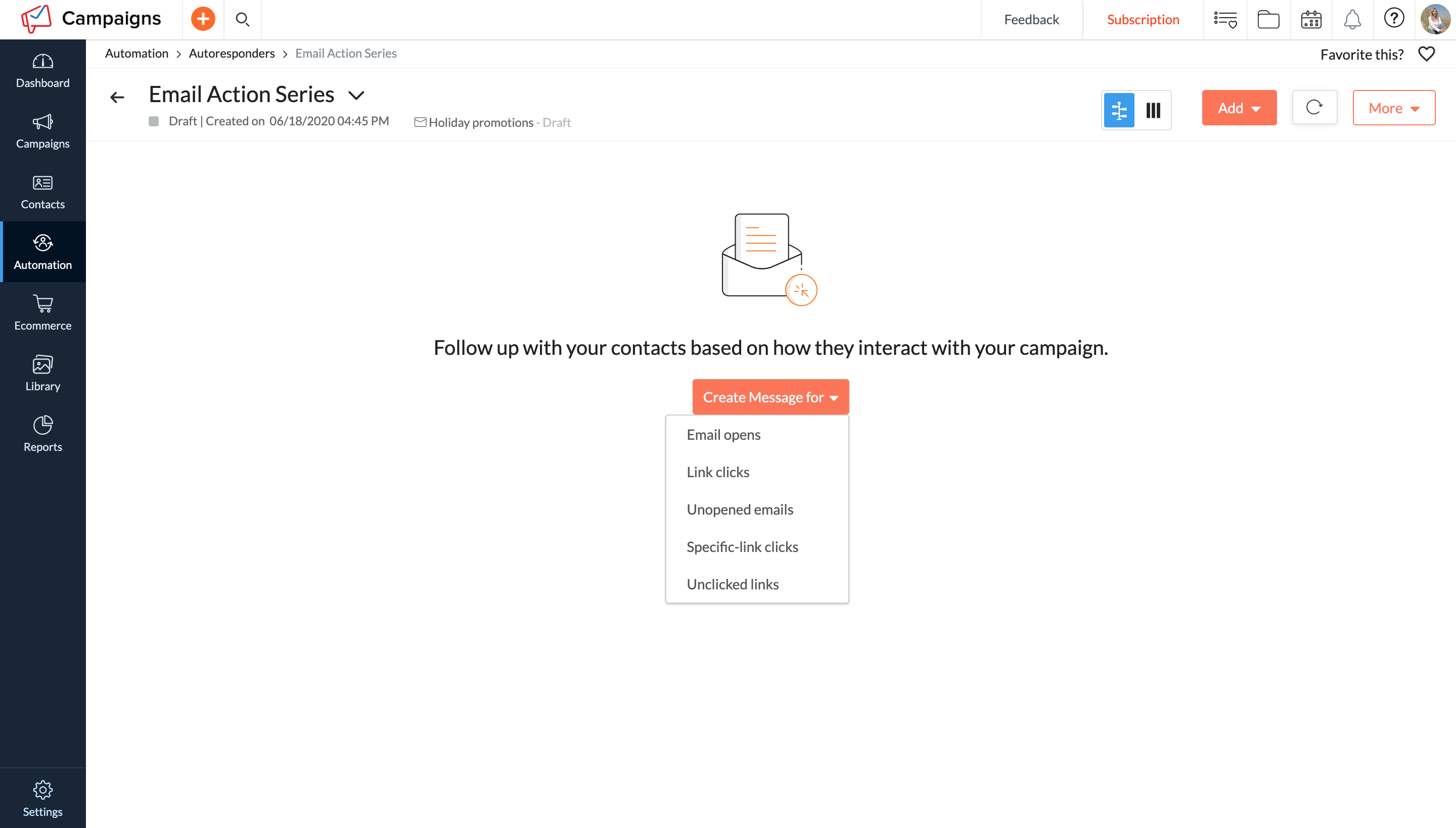 Plan your promotions.
Send automated emails to your customers for any occasion. From holiday sales to seasonal offers, plan out your messages in advance so they can be delivered at just the right time.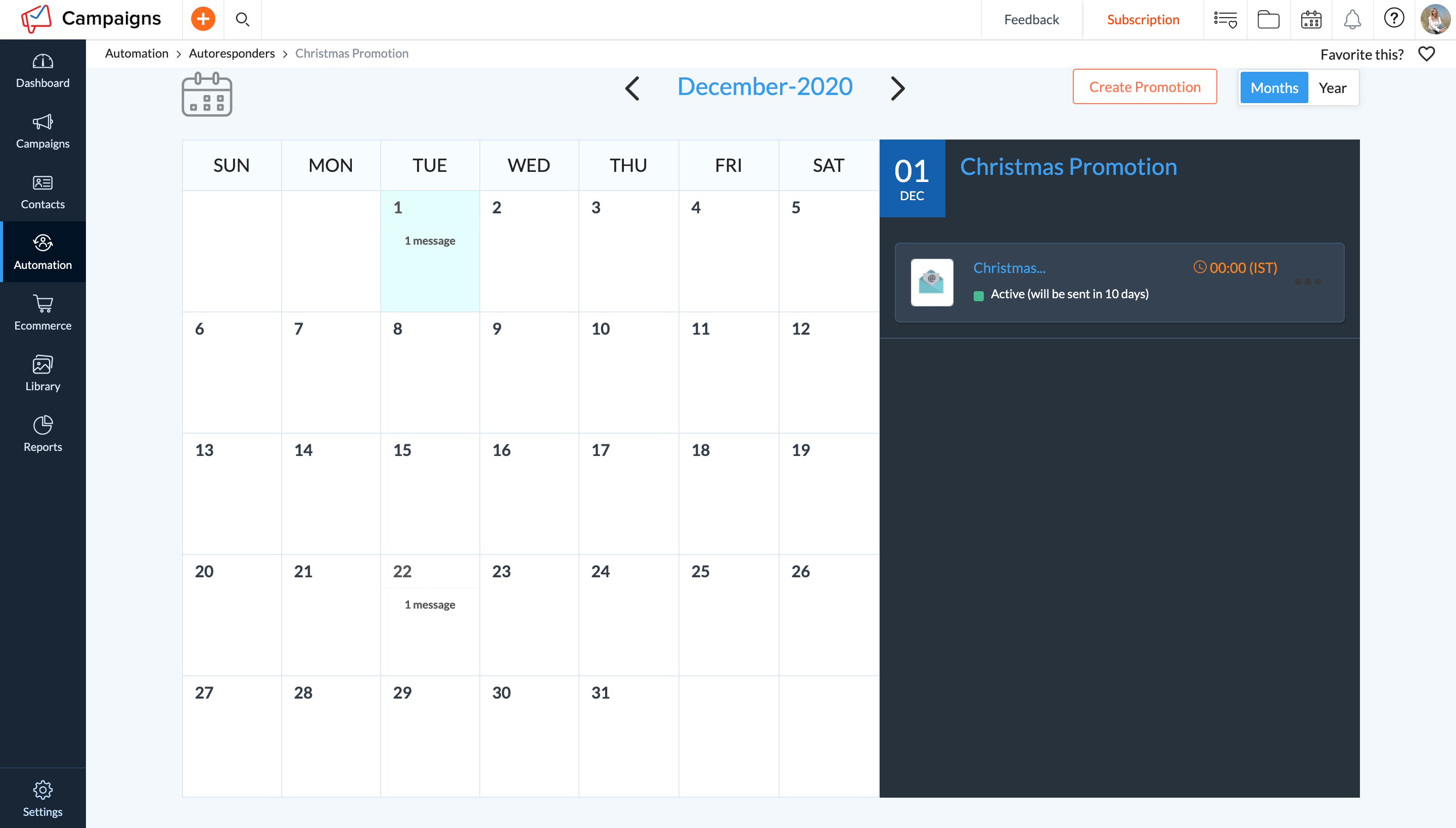 Never miss an opportunity.
Whether you're thanking a customer for their business, wishing them a happy birthday, or reminding them about a deadline—reach out to your subscribers at every opportunity for longer and more meaningful connections. Every interaction you have with them is a step towards a stronger relationship.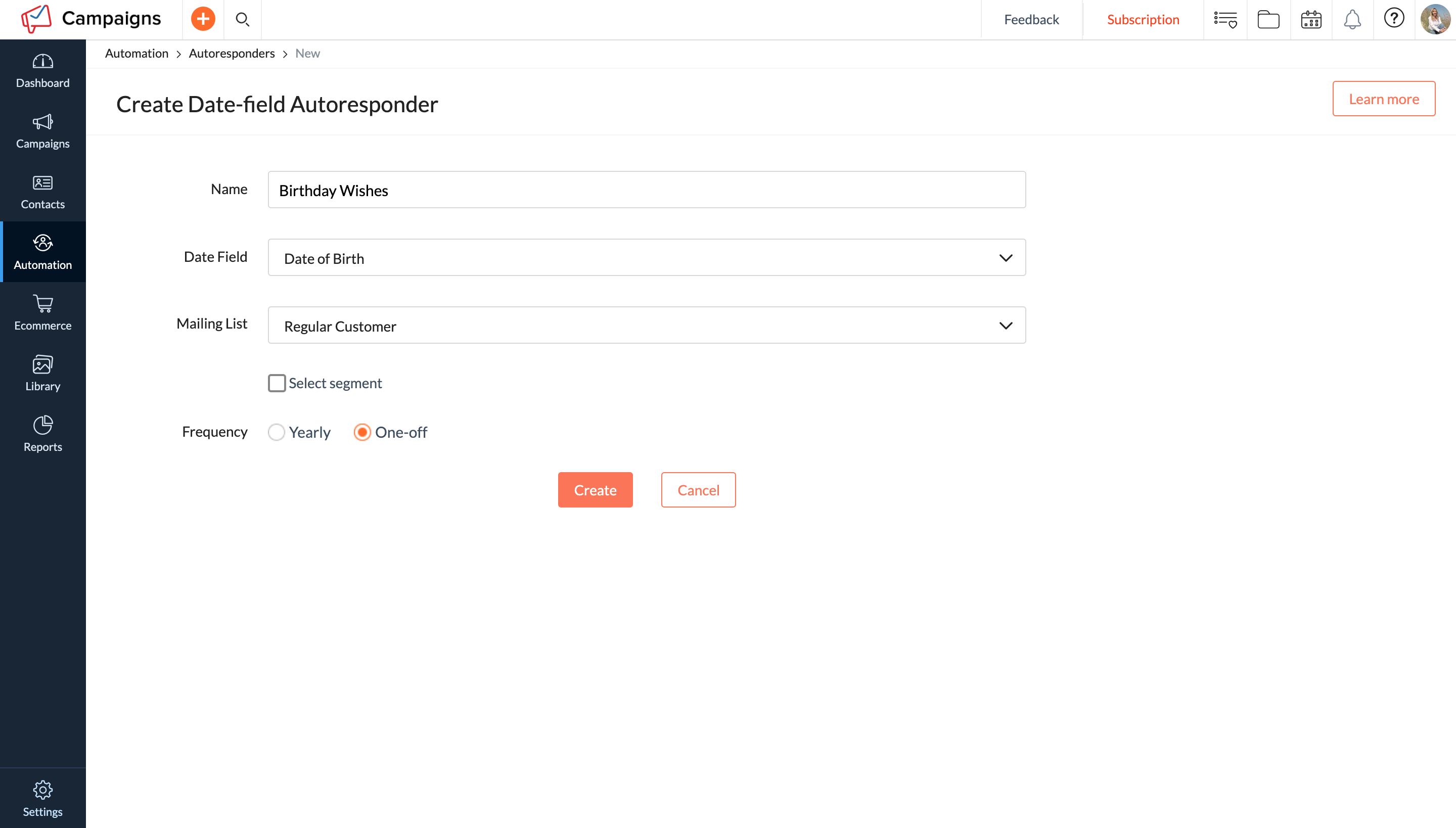 Target specific groups.
If your audience is very specific, your emails serve a better purpose. By setting up an autoresponder for a closed group, you can make sure the outreach is more focused and the right people receive your information.