Optimized for all devices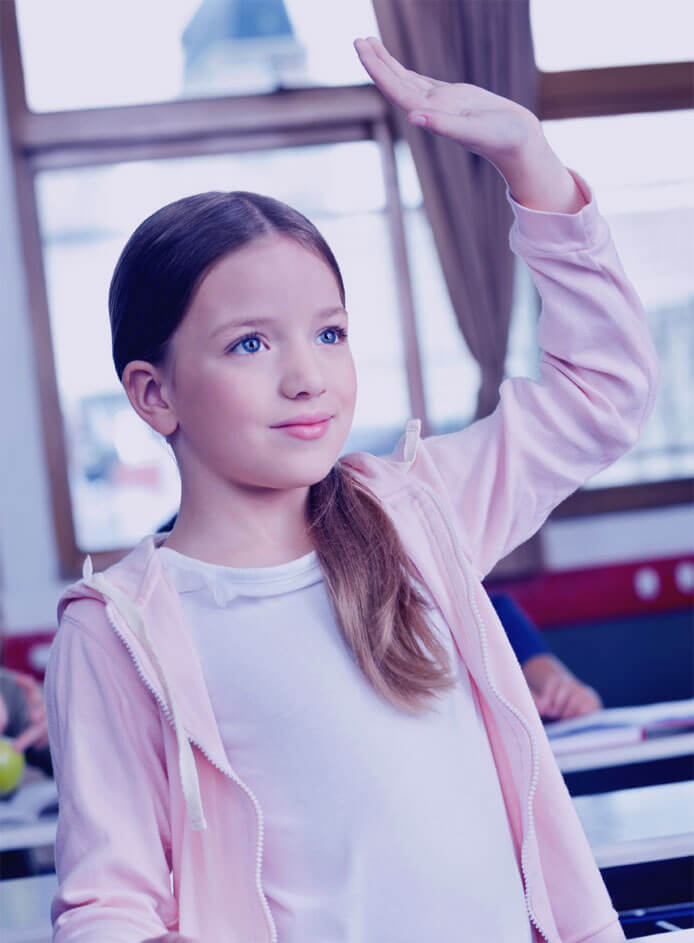 Stand Up, Stay Strong
Schools should be a safe place for children to grow up, learn, and play. A bullying survey can help you learn more about their fears and apprehensions. Teach your students to stand up for what they think is right. Build a rapport with them so that they trust you when they need assistance. Help them to be strong and confident. Run an anonymous survey, like the one above, to understand bullying at your school.
What's in a Zoho Survey?
Zoho Survey helps you create online questionnaires with ease. Pick a design from our collection and modify the questions to suit your requirements. Zoho's bullying survey has questions related to harassment, mental and physical, so that you gather the information to make the right decisions for your school. Educate your students and staff on the importance of having a safe and satisfied school environment.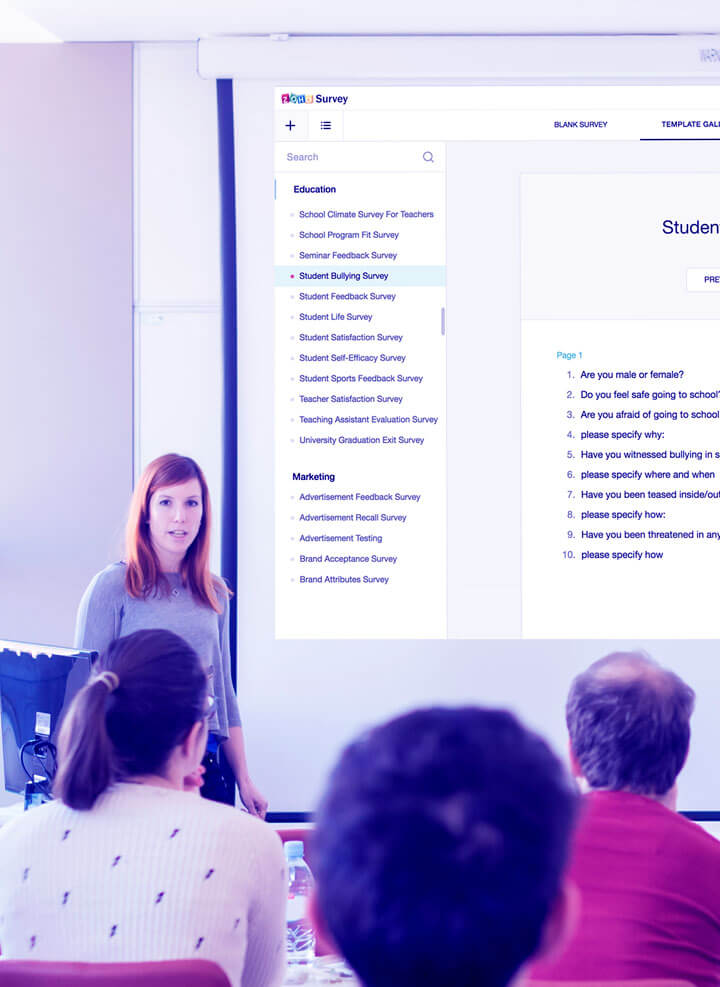 Make use of our extensive collection of education related questionnaires.