Why do you need a live chat plugin for yourWordPress website?
Smoother website experience
Efficient lead generation
Minimized purchase friction
Increased revenue per user
Better retention with live support
What makes SalesIQ's WordPress live chat plugin your best pick?
*The free plan has limited features. Check our pricing comparison for more details.
Join our growing list of customers working wonders with Zoho SalesIQ
The WordPress chat plugin with everything you need to engage your website visitors right
What SalesIQ's WordPress live chat plugin does for you
Know who is on your website in real time
Get a real-time view of all your WordPress website visitors sorted into priority rings based on your own criteria, along with detailed information like name, location, actions, time spent, and more.
SalesIQ also categorizes your visitors as leads and contacts based on their stage in the buyer's journey and even identifies and groups corporate leads by company.
Read more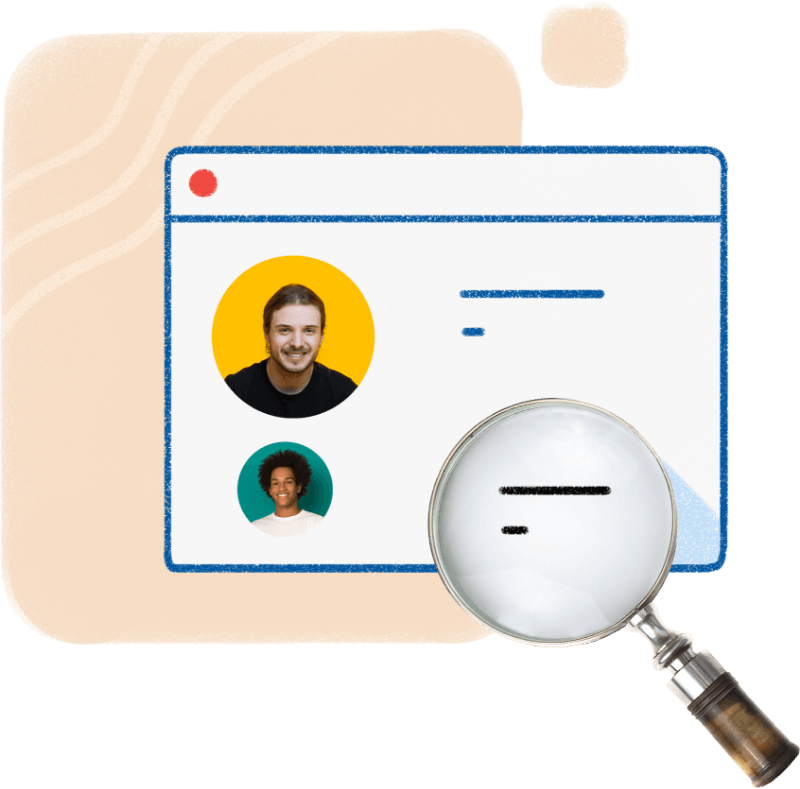 Have all the context for your WordPress chat
Get complete data on your leads—their organization, industry, company size, social media profiles, and more—with AI-powered profile enrichment. You can also connect third-party enrichment tools like Leadberry and Clearbit.
View your prospects' detailed website footprint along with timestamps so you know what they're interested in. Zoho SalesIQ also enables quick customer assistance by showing visitor chat history, as well as their device, OS, and browser details.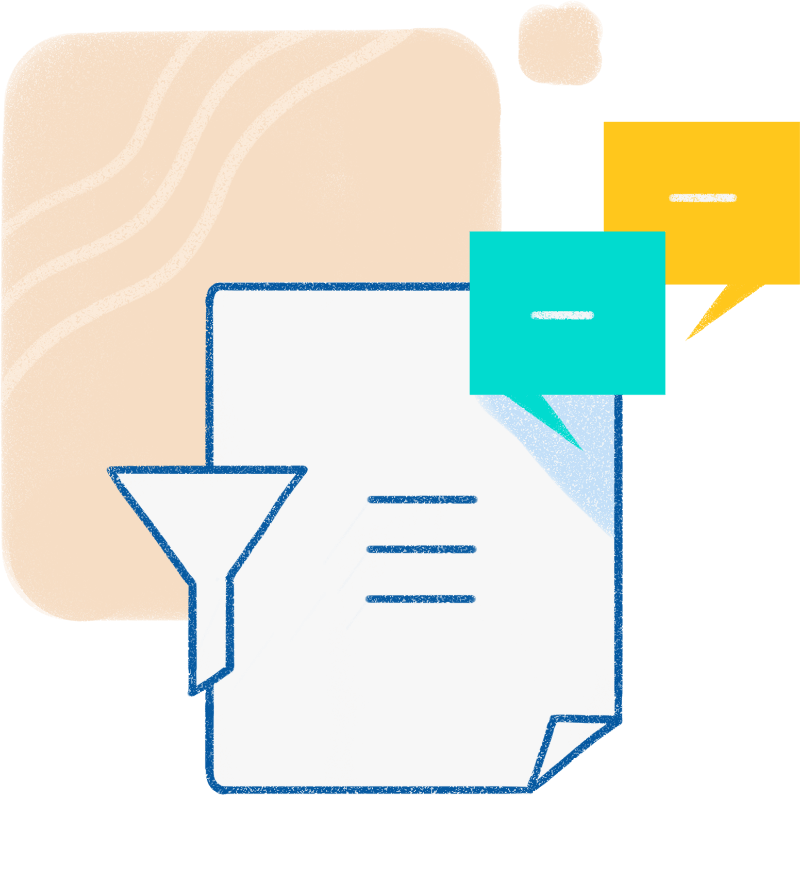 Trigger WordPress live chat based on visitor behavior
Increase conversions by nudging your WordPress site visitors in the right direction. Set up smart chat trigger rules based on visitor activity to proactively engage them without being intrusive.
Let your digital sidekick handle routine chats
Don't have the workforce to handle the huge influx of chats associated with adding live chat to your WordPress website? Just let a chatbot lend you a hand.
Read More
Codeless bot builder
Set up customized chatbots using our no-code, drag-and-drop bot builder. All you need to do is create a bot flow with prebuilt blocks and add bot responses. If you do have coding expertise, you can even set up sophisticated workflows in your WordPress chatbot based on data from external applications.
Human-like AI bot
Zoho SalesIQ also includes an AI-driven chatbot—Answer Bot—that understands customer queries regardless of the terms used, responds using your knowledge base, and even engages in small talk just like a human, but without the fatigue.
Do more in less time with data and action widgets
No more switching tabs to view customer data or schedule a demo during a chat session. Our Data and Action Widgets let you view data from all your third-party tools—invoicing software, CRM, helpdesk software, and more—or perform actions like pushing details to a database all from a single screen.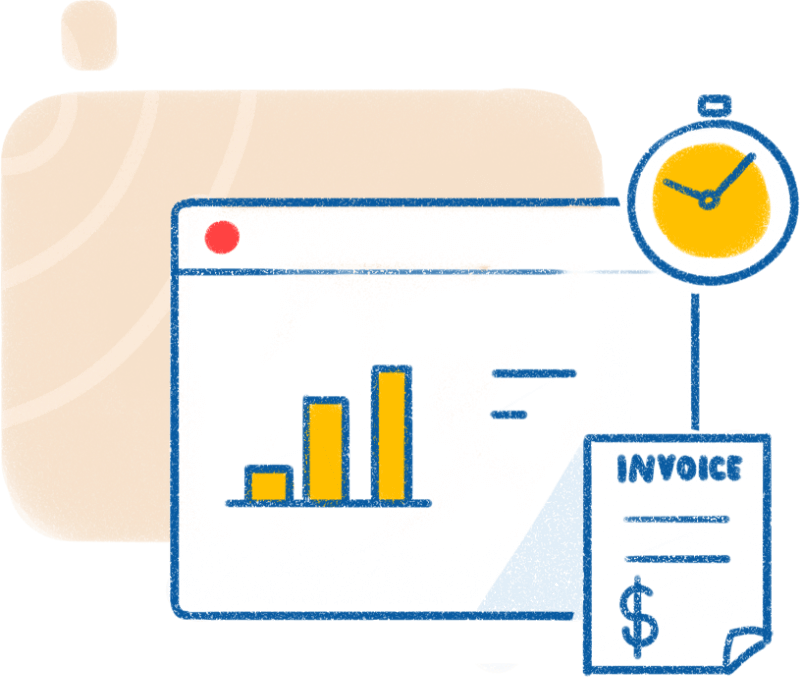 Protect your team with abuse management
Live chat on your WordPress website helps you assist customers in real time, but it can also let in cyber bullies. But we have a solution for that.
Set up a profanity library with the terms you deem inappropriate, and any time these come up in a chat, they're masked and the chat is automatically closed.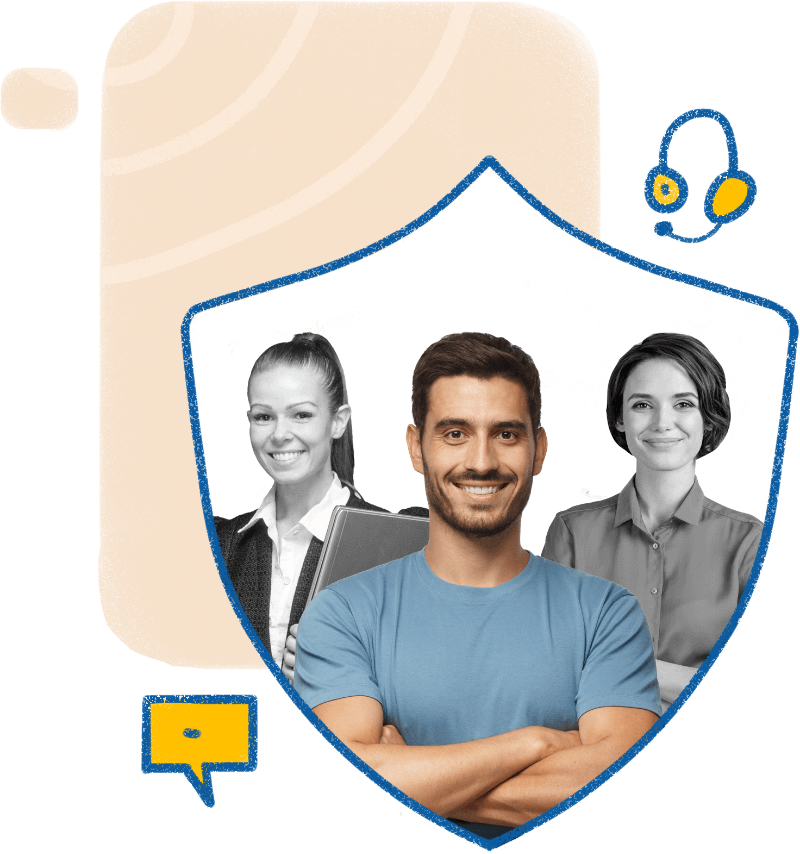 Connect SalesIQ with your entire tech-stack
Learn more

 
Gather feedback for improved service
Nothing shows your customers that you care like getting their feedback and acting on it. Display a post-chat feedback banner to learn your customers' thoughts on your assistance to iron out any flaws.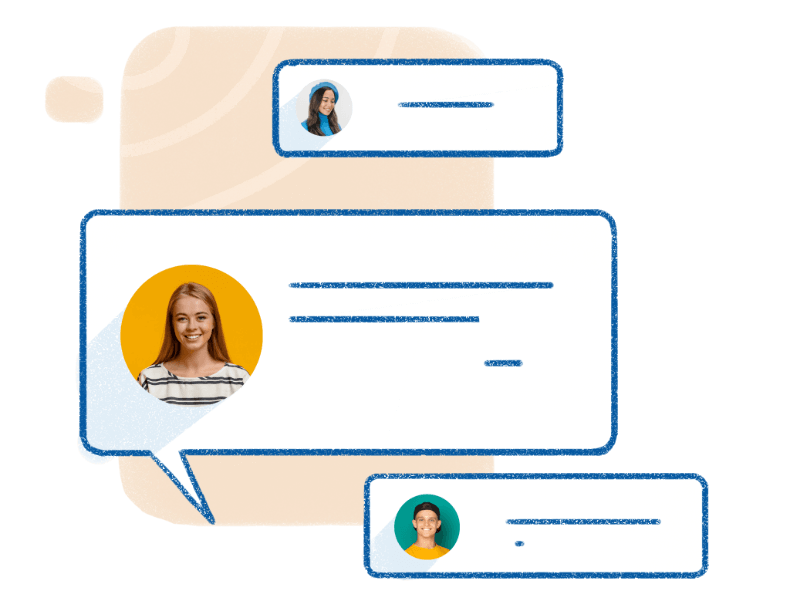 Stay in the know even when you're away
Get all the features of SalesIQ at your fingertips at any time with our agent mobile app available for Android and iOS.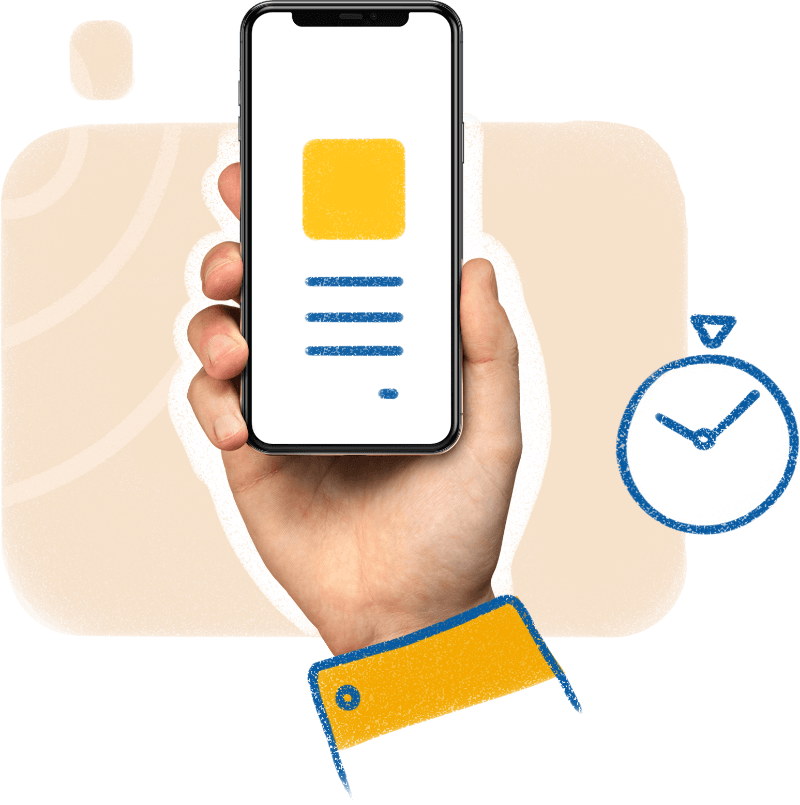 How does the WordPress live chat plugin work?
Download the live chat WordPress plugin
Configure and customize your WordPress live chat widget
Manage chats from your SalesIQ dashboard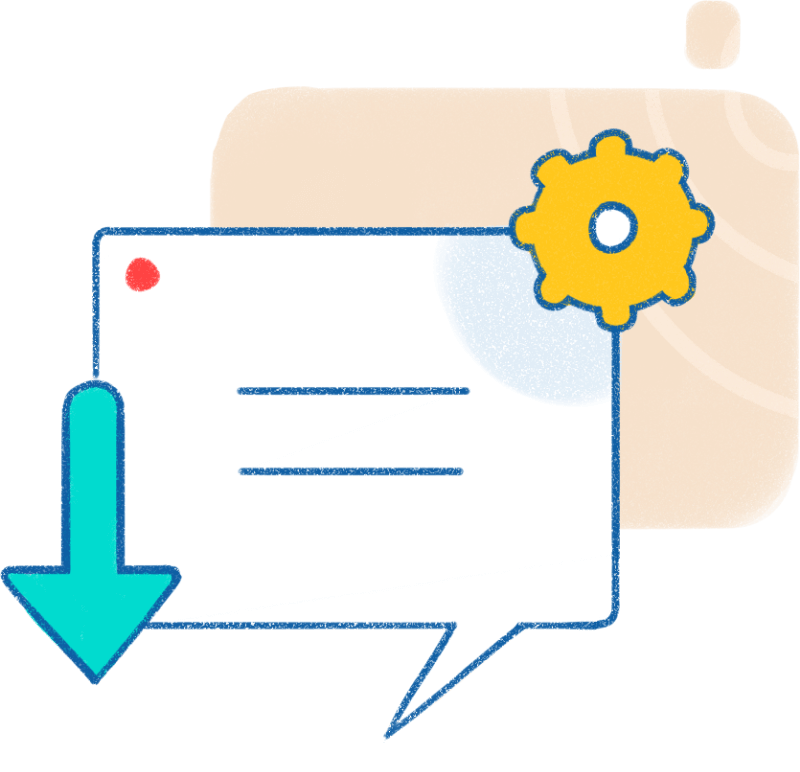 Stay GDPR-ready
Automatically display an implicit tracking banner or an opt-out banner on your website, add a consent button in your chat window, password protect any file, and mask any Personally Identifiable Information (PII) shared on your WordPress live chat.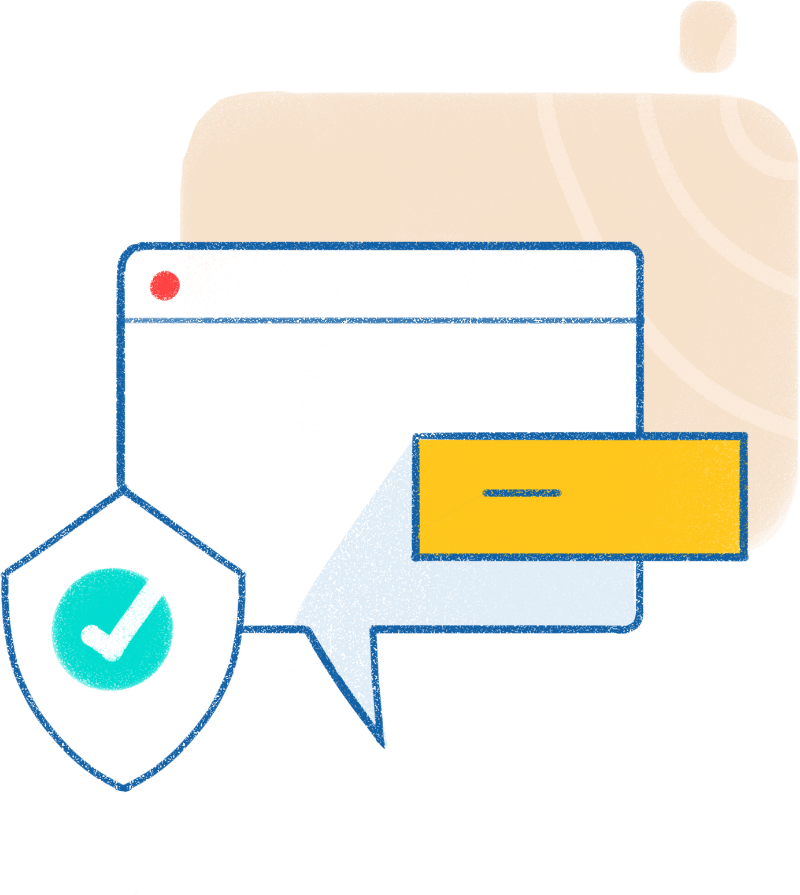 What SalesIQ's WordPress live chat plugin does for your visitors
Enable self-service on your WordPress chat window
Zoho SalesIQ comes with a text editor that lets you compile answers to common customer questions and product details or help documentation that customers can access right from the live chat window on your WordPress website before reaching out.
You can also sync knowledge base articles to SalesIQ from Zoho Desk or Zendesk.
Read more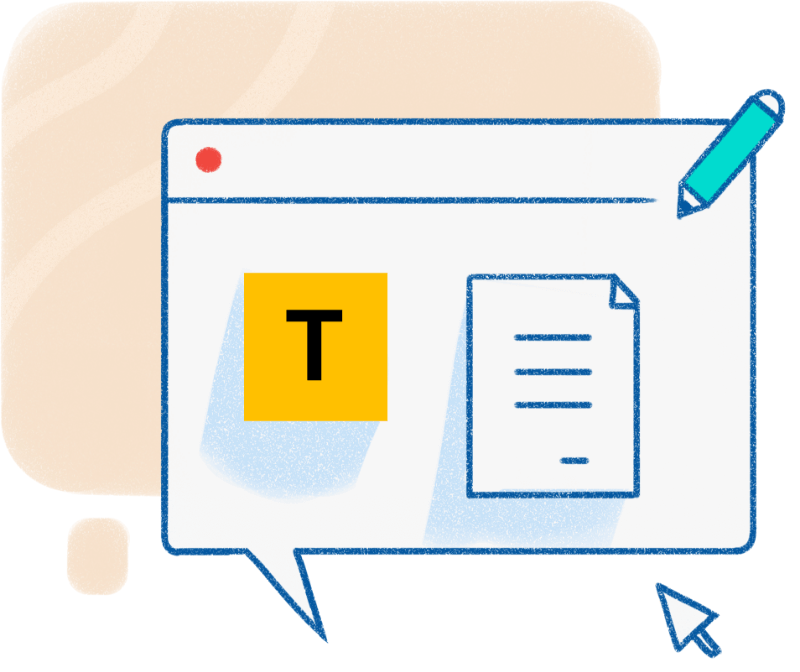 Make it easy for visitors to voice their queries
SalesIQ's WordPress live chat comes feature-packed to make it easier than ever for your customers to reach out with any questions they have
Read more
Real-time chat translation
Let your WordPress website visitors conveniently ask their queries in a language they're most comfortable with. The language of chat messages are automatically detected and translated in real time.
Voice note
SalesIQ's WordPress chat comes with voice note capability allowing your visitors to reach out to you for assistance without having to type out long queries. You can also respond to them with voice notes.
Audio call and screenshare
Combine the immediacy of live chat with the convenience of a good old phone call by letting customers call you right from your WordPress live chat window. You can even walk customers through detailed demos by sharing your screen during the call
Read more
Chat reopening and parallel chat
Let your customers view a list of all their chats with you and reopen an older chat for further help on an already closed query. They can even have multiple chat threads running in parallel.
Assist customers on their favorite channels
Give your prospects and customers the convenience of reaching out to you from their preferred channels.
Read more
Connect prospects to the right people automatically
Accelerate query resolution by directing incoming chats to the staff member with the right expertise to solve the issue using rule-based chat routing.